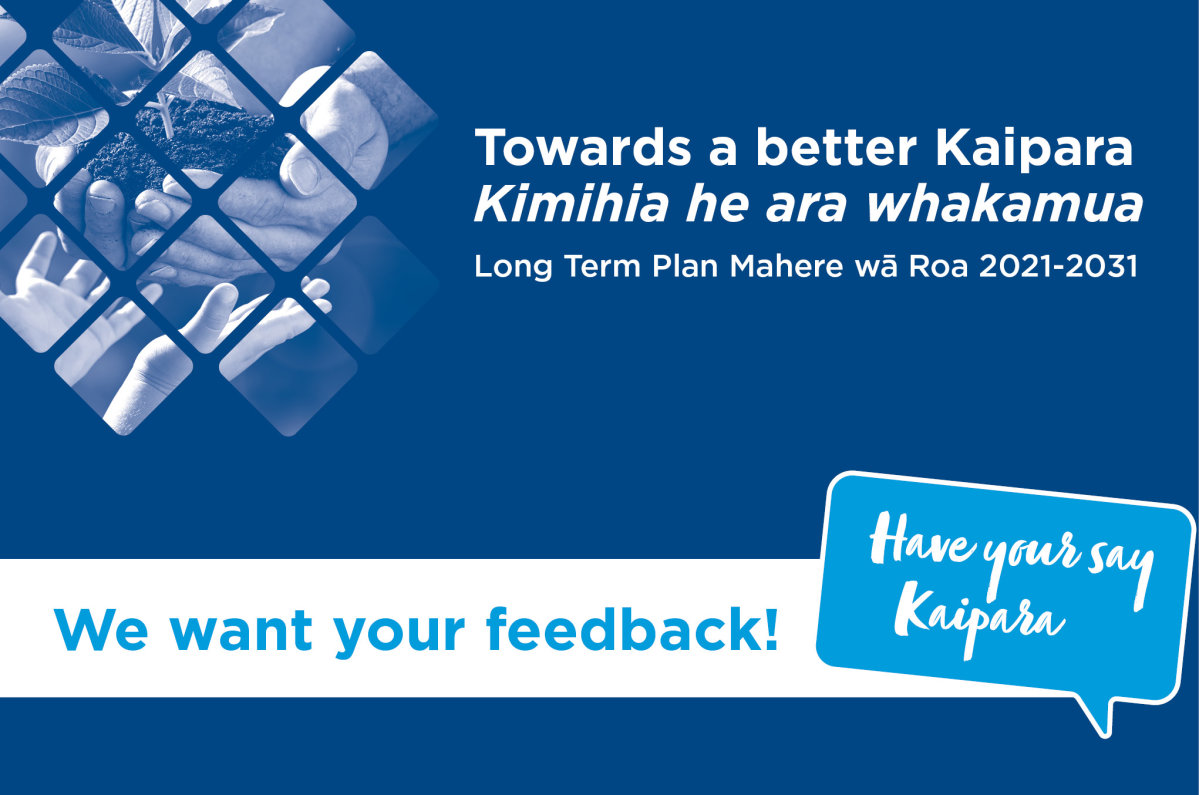 We're planning for the work we will do in the future and we're inviting you to have your say on a variety of topics that could affect you and your whānau.
Your feedback will contribute to the Long Term Plan for 2021-2031, which sets how we operate and deliver services, invest in our community and work together as a district over the next 10 years.
The document, aptly titled, Towards a better Kaipara - Kimihia he ara whakamua sets out the Council vision, and the projects we'd like you to have your say on. It contains a plan for combating climate change, proposals around equalising charges for those connected to our water networks or wastewater networks, a proposal to introduce recycling crates and much more.
So please visit kaipara.govt.nz/ltp for more information and to tell us what you think before 5pm, Thursday 01 April.
You can also talk to the elected members at one of our forthcoming events -
| | |
| --- | --- |
| Date | Where |
| Thursday 04 March 7-8pm | Online facebook.com/KaiparaDistrictCouncil |
| Tuesday 09 March 7-8pm | Online facebook.com/KaiparaDistrictCouncil |
| Saturday 13 March 9am - 1pm | Paparoa Market |
| Thursday 18 March 5.30pm - 7.30pm | Te Kopuru, Southern Rugby Clubrooms |
| Saturday 20 March 8.30am - 1pm | Mangawhai Tavern Market |
| Friday 26 March 4-7pm | Dargaville Twilight Market |
Related stories