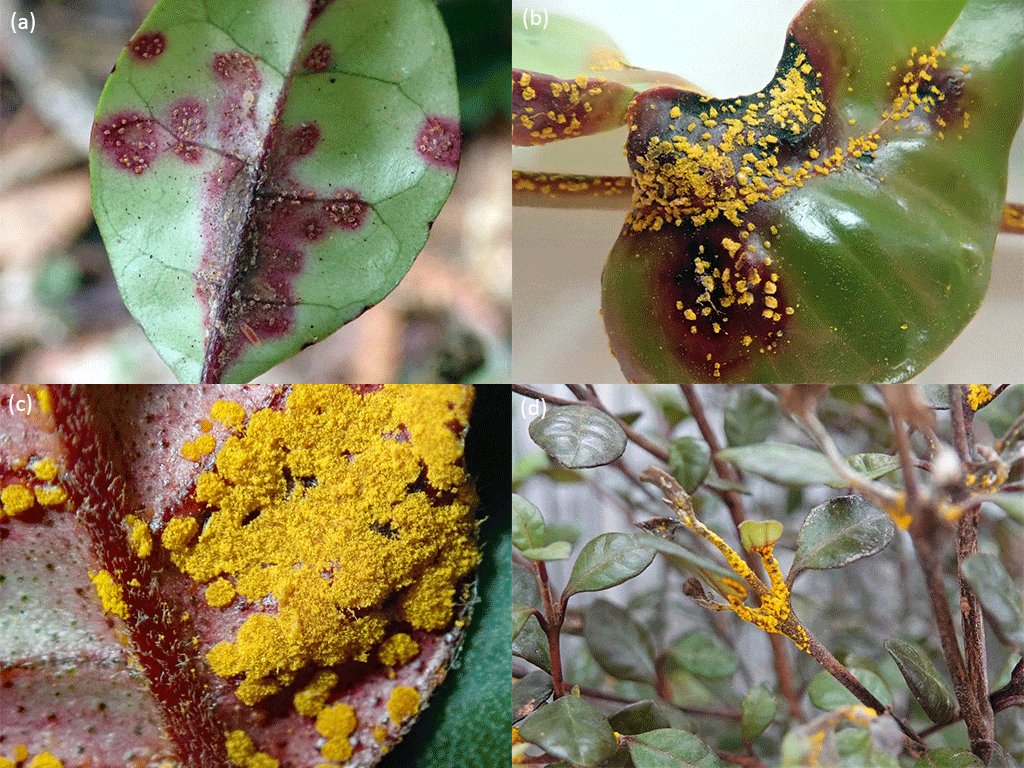 Figure 1: Various stages of myrtle rust infection on myrtle plants in New Zealand. Images (a), (b) and (c) by Peter de Lange/pjd1 via iNaturalist (CC0) and image (d) by jacqui-nz via iNaturalist (CC BY-NC 4.0).
Biosecurity
Parks
Kai Iwi Lakes
Myrtle Rust in Kaipara
The fungal disease Myrtle Rust has been discovered within the boundaries of the Taharoa Domain.
An inspection of recent young Pōhutakawa deliveries to the Domain for upcoming planting has found 7 trees presenting with Myrtle Rust. We have discussed our options with the Department of Conservation who are leading the threatened plant recovery response to Myrtle Rust.
Myrtle rust can infect hundreds of species in the plant family Myrtaceae, which in New Zealand includes mānuka, pōhutukawa, rātā and kānuka. Once established on a host tree or shrub, it destroys new growth and soft tissues, in some cases, eventually killing the plant.
The disease arrived in New Zealand in 2017 and has now been found across most of the North Island and localised areas of the upper South Island.
We are currently focusing on Pōhutakawa across the Taharoa Domain, with a focus on managing further infection as these seem to be the most affected and easiest to spot.
We will be monitoring ALL Myrtle species but as we move into the cold weather the infection will become dormant and harder to spot.
Related stories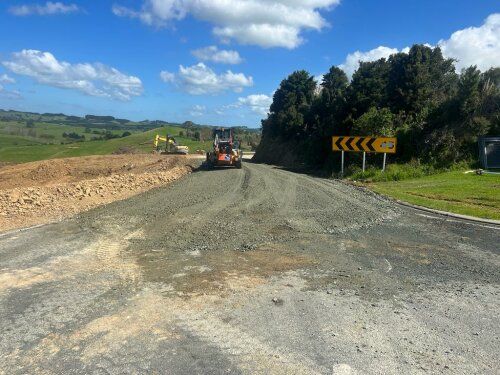 February's extreme weather events have impacted roads across Kaipara. Our roading network has suffered significant long-lasting damage, and many issues will not be a simple fix.
Read more