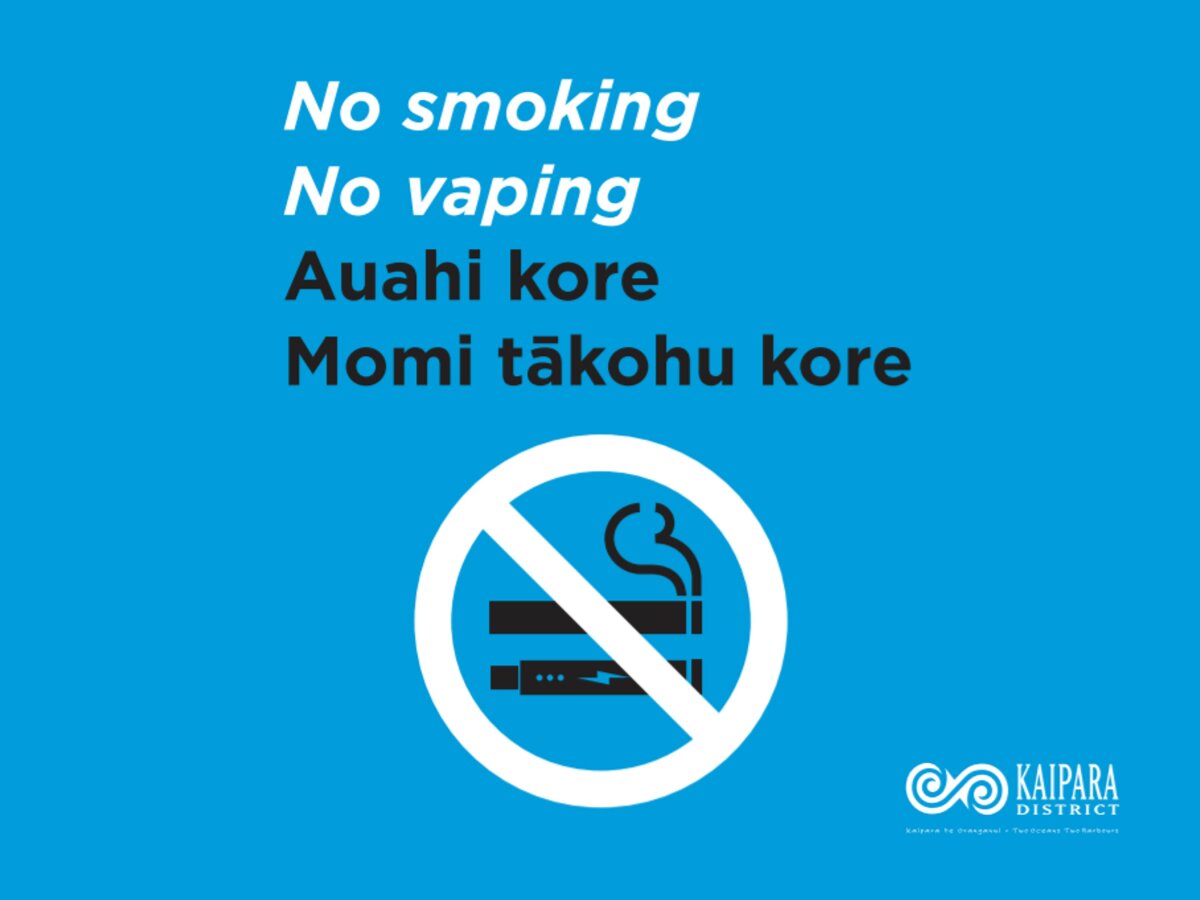 With the warmer weather most of us will be spending more time outdoors, enjoying what our beautiful Northland summer has to offer.
When you're out and about remember that all Council land and Council buildings are smokefree and vape free.
The KDC Smokefree Kaipara policy has been in place across the district since 2011, with the goal of improving the health of Kaipara residents by reducing the impacts of smoking, vaping and second-hand smoke. The policy was updated in 2018 to include vaping.
Tobacco is the leading cause of preventable death and disease in New Zealand, accounting for around 5,000 deaths per year. Vaping is generally considered to be less harmful than smoking, and can help some people to give it up. However, it often leads people to take up smoking and is harmful. Vaping can cause nicotine addiction, severe lung injury, seizures, stroke, heart attack and even death.
Cigarette butts and vape plastic, refills and batteries are also the most common forms of litter, polluting our gutters, drains, waterways and beaches.
The Smokefree Kaipara policy applies to all council-owned or controlled parks, playgrounds, sports fields, reserves, swimming pools, busses, pensioner housing, council-owned or leased buildings and extends to 4 metres of the entrances. The policy may also apply to the outdoor areas of Kaipara restaurants who have voluntarily adopted the policy.
So please, if you're taking a break at the park, and the pool, take a break from smoking or vaping there too.
Related stories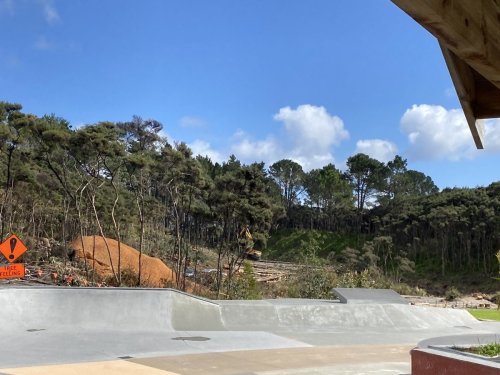 Work is progressing at pace, as a result of $2.87m recently allocated to Kaipara District from the Te Tai Tokerau Redeployment Package. A total of $9.32 million is allocated across Northland. The funding package through the Provincial Growth Fund is providing urgent economic relief for those affected by the COVID-19 pandemic, by creating immediate work opportunities for local people and businesses.
Read more