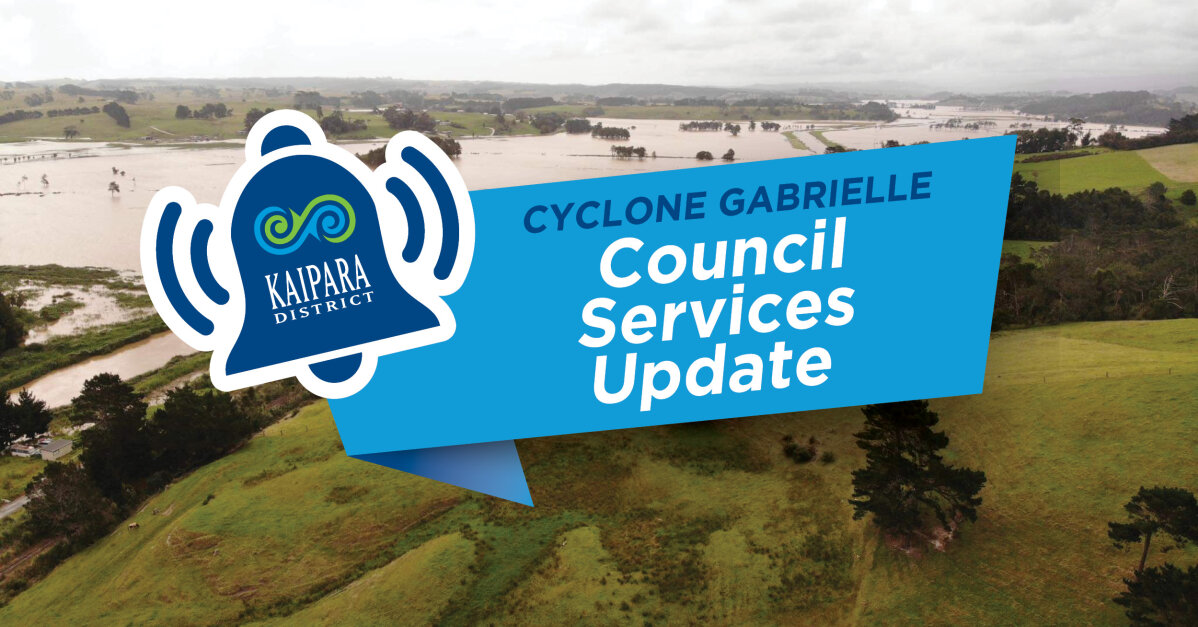 UPDATED: 8.37am Friday 24 February
A number of our staff have been diverted to emergency services relating to Cyclone Gabrielle. Council services will continue but some with limited capacity so please be patient. We will continue to keep you updated.
Customer Service Centres
Both our Customer Service Centres are open and operating normal business hours. Information on Cyclone Gabrielle and support available can be found at our customer service front desks.
If you have been affected by Cyclone Gabriele and are need welfare assistance please contact 09 439 1111. The welfare line operates during normal business hours. If you call outside of these hours, someone will give you a call back.
Call 0800 727 059 or use the Antenno app if you need to report roading issues or log a service request. 
Building Services
Our Building Team is available with reduced capacity due to the impact of Cyclone Gabrielle.
Building Inspectors are trying to call ahead for booking times where they can but are heading to site anyway, where they have access.
We are still taking building inspection appointments and giving approximate timeframes where we can. We are undertaking rapid building assessments on houses that could be considered unsafe as a result of damage from Cyclone Gabrielle. Please get in touch if you think your house may have been affected by contacting buildingcompliance@kaipara.govt.nz
Advice for Kaipara residents: what the colour stickers on buildings means
The Landing Reserve in Paparoa is closed.
Due to a large number of trees being blown over and unstable this reserve is currently closed.
Kai Iwi Lakes Campground
The Taharoa Domain and campgrounds are open.
Libraries
All Kaipara libraries are open.
Public toilets
The public toilets at the Band Rotunda (Dargaville), Glinks Gully, Pahi, Paparoa, Maunganui Bluff and Moir Street (Mangawhai) are closed.
All other public toilets are open.
Rates
We understand it may not be possible for you to pay your rates on time. Late payment penalties will be applied later than usual – from 6 March 2023, but please email us at revenue@kaipara.govt.nz to discuss any payment arrangement that you might need.
Rubbish Collections/Recycling/Transfer Stations
Rubbish and recycling collections have returned to normal across the district.
Flood-damaged green waste and items
You now have until Friday 03 March to dispose of flood-damaged green waste and items free of charge at Dargaville and Hakaru transfer stations. Both transfer stations are operating normal hours during this time. Read more
Need to charge your phone?
We have listed some places that are open and have power and some additional facilities, details below. We will add to the list as more come in.
The Civil Defence evacuation centre at the Holy Trinity Church at 58 Hokianga Road
The pool at Dargaville is open week days hours 6.00am-8.00pm and weekend hours 8.00am-6.00pm. They are also offering free hot showers for residents affected by the cyclone
Dargaville library open normal hours
Maungaturoto Anglican Church – 134 Hurndall Street, Maungaturoto 7.00am-8.00pm, tea & coffee available
Linking Hands Maungaturoto - 131 Hurndall Street, offering internet between 10am and 4pm weekdays
Kaipara District Council – 6 Molesworth Drive, Mangawhai – 10am-3.00pm
Mangawhai Golf Club - 221 Molesworth Drive - 7.30am to 6.00pm every day. Hot showers and workstations available also
Mangawhai, Maungaturoto and Kaiwaka Library open normal hours
Mangawhai Museum - Molesworth Drive - 10am-4pm daily
Waikaretu Marae, Pouto
Further Assistance
View more information on what support is available and where Northlanders can get help.
Related stories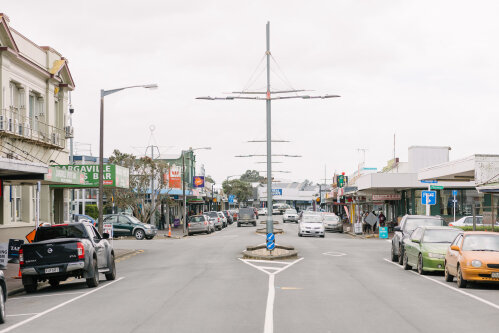 Dargaville residents and visitors are one step closer to easier and safer active transport options after Kaipara District Council's decision to progress the Kaipara Cycle Network Connections project.
Read more