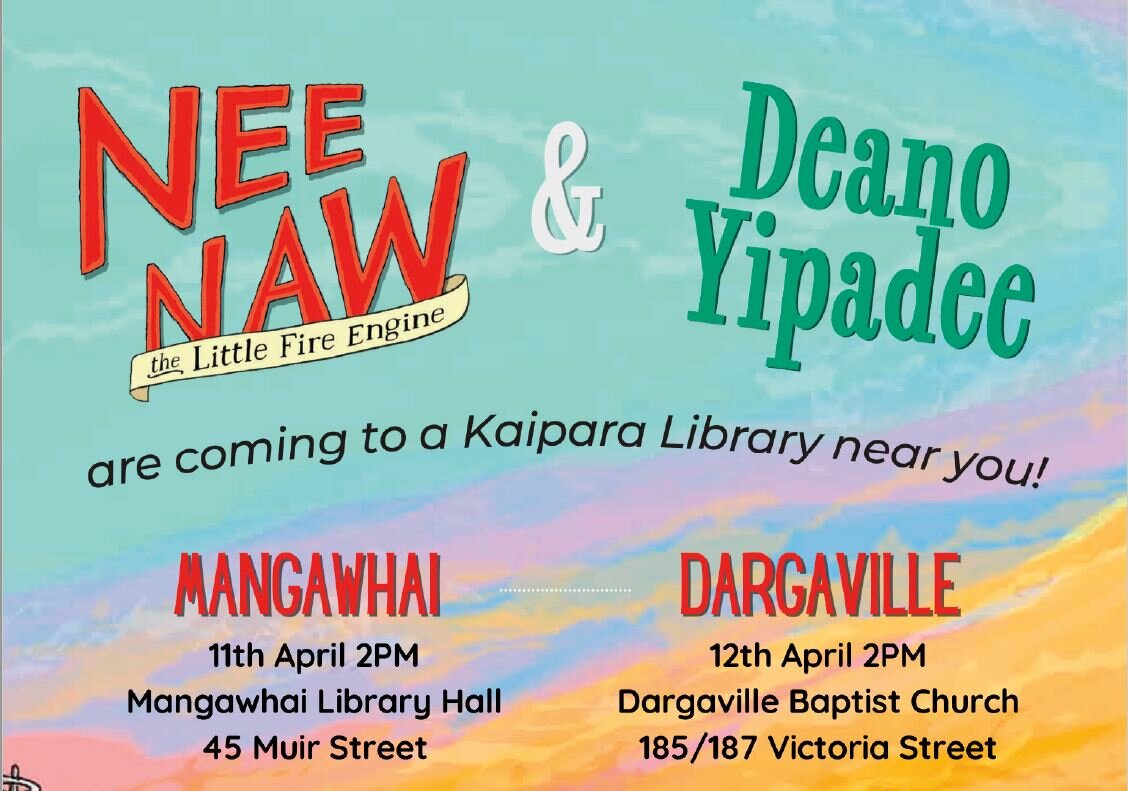 International children's author/musician Deano Yipadee is bringing his Nee Naw show to Kaipara
Community
Dargaville
Kaiwaka
School holiday activities/events at Kaipara libraries
If you're looking for some activities for your kiddies in the holidays there are exciting things happening at Kaipara Libraries for the April school holidays.
Best-selling, international children's author/musician Deano Yipadee is bringing his popular 'NEE NAW' tour to Kaipara. With two FREE shows available to attend. The shows will be held at Mangawhai Library Hall on Tuesday 11th, April, 2 pm and Dargaville Baptist Church on Wednesday, April 12, 2 pm. Come with your whanau and friends for a fun afternoon singing and dancing in this groovy sing-aloud experience.
If you're looking for a family-friendly outdoor activity, there will be two storywalks® available in Dargaville and Kaiwaka over the two-week holiday period. This is the first time a storywalk® will be featured outside of Dargaville, so if you're in the East, check it out and let us know what you think! Both will feature 'Nee Naw the little fire engine' written by Deano and illustrated by Paul Beavis. Dargaville storywalk® will start at the library and go around the block. Kaiwaka storywalk® will be located at the Kaiwaka Sports Association and will follow the path around the domain. There will be a guided storywalk® in Kaiwaka on Tuesday 11 April at 11am and Dargaville Tuesday 18 April at 11am.
Pop into Kaiwaka or Dargaville library for a quiz sheet before you begin your walk to enter a prize draw. A fire-hat craft will be available at your local Kaipara library for you to make on your visit during the holidays - give it a go and send or tag us in a photo of your creation online on Facebook and Instagram @KaiparaLibraries, to be featured in our holiday wrap-up!
Related stories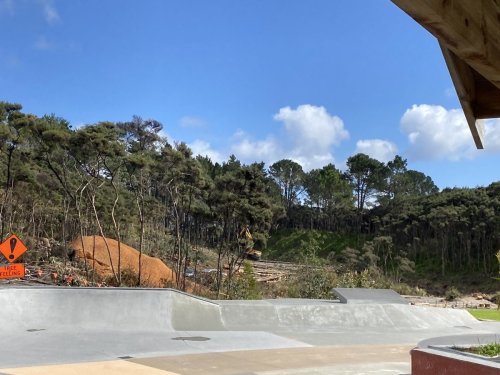 Work is progressing at pace, as a result of $2.87m recently allocated to Kaipara District from the Te Tai Tokerau Redeployment Package. A total of $9.32 million is allocated across Northland. The funding package through the Provincial Growth Fund is providing urgent economic relief for those affected by the COVID-19 pandemic, by creating immediate work opportunities for local people and businesses.
Read more