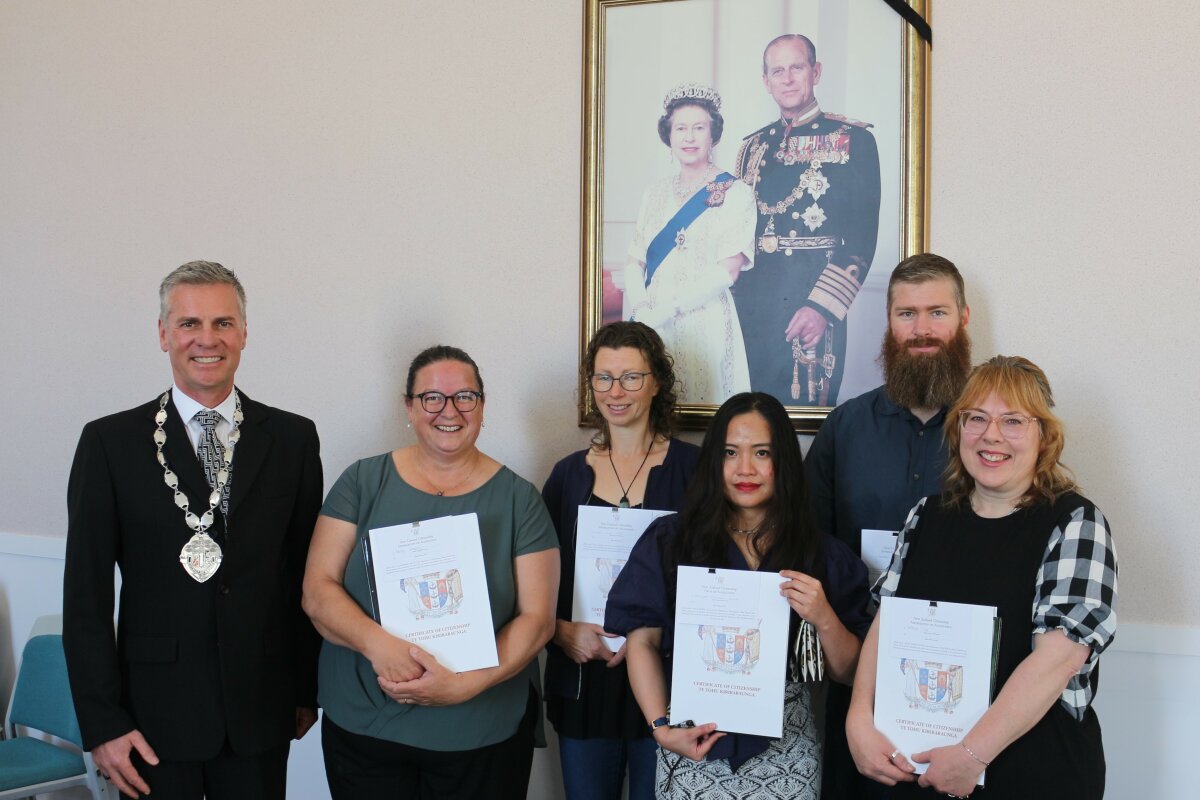 Mayor Dr Jason Smith with Kaipara's new New Zealanders. CR: Andy Bryenton
Community
Dargaville
Mayor welcomes new citizens to Kaipara
Five Kaipara residents officially became New Zealanders at a Citizenship Ceremony held in Dargaville on Friday 16 September.
It was a special occasion for those taking part, and a unique one – being the very first Citizenship Ceremony in New Zealand where new citizens swore the oath and allegiance to His Majesty King Charles III.
Mayor Dr Jason Smith officiated the ceremony.
"Waiata 'Ko te Whaea o te ao' sung by students of St Joseph's Catholic School had extra meaning for many in this period of mourning after the passing of the late Queen," says Mayor Smith.
This is the last Citizenship Ceremony for Mayor Smith before he steps down in October.
"Welcoming new citizens to our district is an honour I've enjoyed in my role as Mayor. Some of us - like me - were born here, but new New Zealand citizens who choose to be here in Kaipara rather than anywhere else are always very special and to be celebrated. Our communities are enriched by new arrivals bringing different cultures, experiences, and perspectives to Kaipara."
New citizens welcomed at the ceremony were: Marybeth Garcera Javier (Philippines), Donovan Victor Burrows (South Africa), Wendy Gregory (United Kingdom), Laura Louise Oxford (United Kingdom) and Rebecca Eve (England). They were supported at the ceremony by friends and family.
Related stories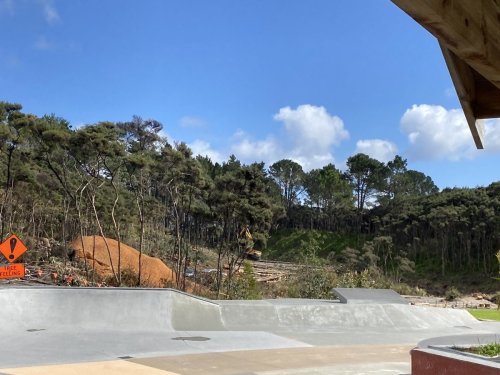 Work is progressing at pace, as a result of $2.87m recently allocated to Kaipara District from the Te Tai Tokerau Redeployment Package. A total of $9.32 million is allocated across Northland. The funding package through the Provincial Growth Fund is providing urgent economic relief for those affected by the COVID-19 pandemic, by creating immediate work opportunities for local people and businesses.
Read more