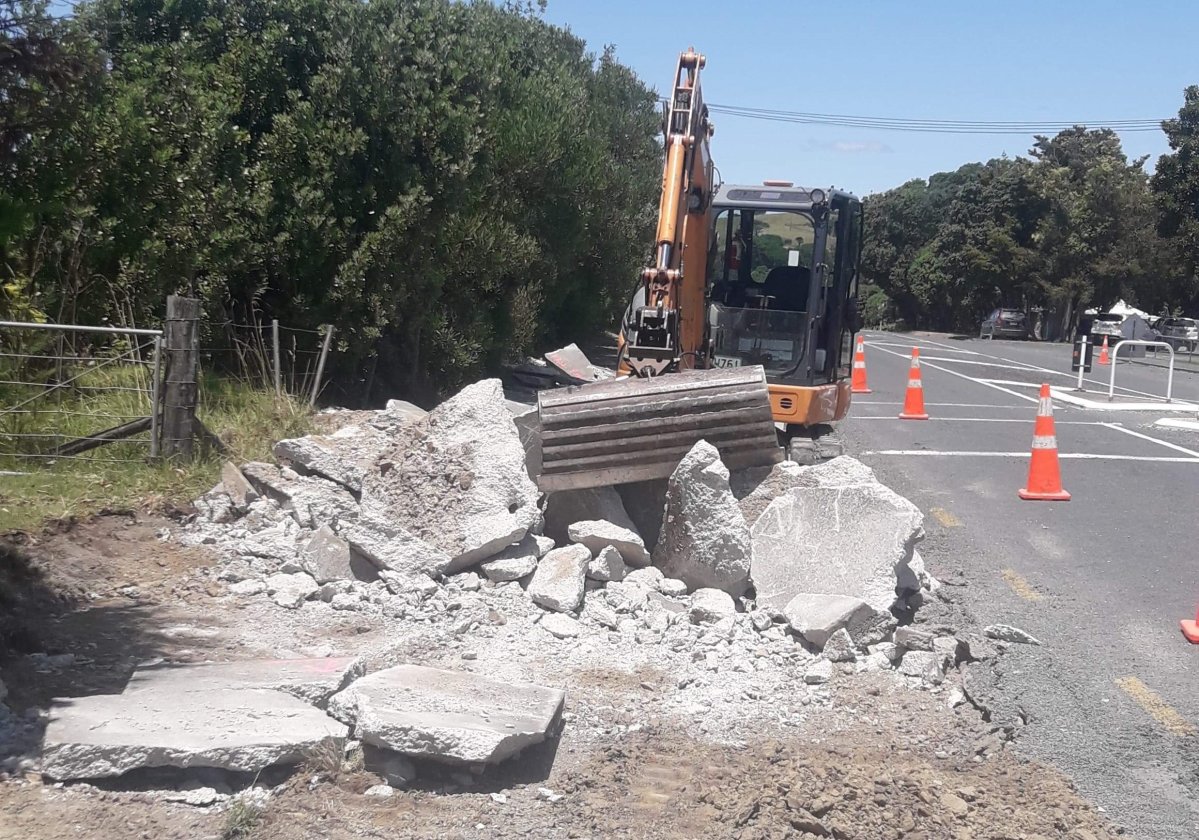 Preparing the new crossing at Te Kopuru Primary School.
Community
Roads
New Technology improves safety at schools
New road safety measures are being introduced outside several Kaipara schools to help make drivers more aware they are approaching school zones and the need to slow down.
Work will be completed this week on installing Variable Speed Signs outside Dargaville High and Dargaville Primary School. The signs have a range of features to make them more visible, including illuminated signage on each side of the road and flashing LED lights. The flashing lights will be activated automatically as cars approach, reminding them of the 50 km/h speed sign, dropping to 40 km/h for 30mins before and after school.
Across Kaipara other safety improvements will be occurring, including changes to pedestrian crossings at Te Kopuru, Selwyn Park, Maungaturoto, Dargaville Primary, Intermediate & High School and Mangawhai Beach School (pictured below).
Kaipara District Council Infrastructure Manager Jim Sephton says, "We're improving the signage and notices at schools to make it more visible to drivers. Keeping our children sage and reducing the risk to them and their whanau around schools is a big part of our safety focus in Kaipara. School starts and finishes can make quiet roads busy, and this should remind those in cars to be mindful that kids, parents and school buses are moving about."
The new safety improvements have been budgeted to cost $347,000.00 for the 2019/2020 year. In 2018/2019 work was undertaken at Mangawhai, Otamatea and Kaiwaka schools. And work will continue in the 2020/2021 year.
Related stories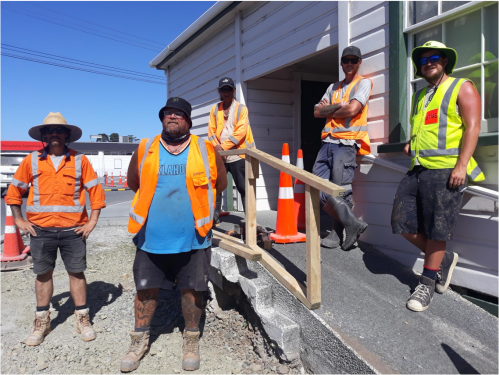 With the border opening there will be increased traffic travelling through both of the worksites. Please remind your visitors ahead of their arrival that these are still active work sites in the lead up to the break – give your friends and family a heads up so they can be prepared for possible travel delays and can plan their journeys accordingly.
Read more