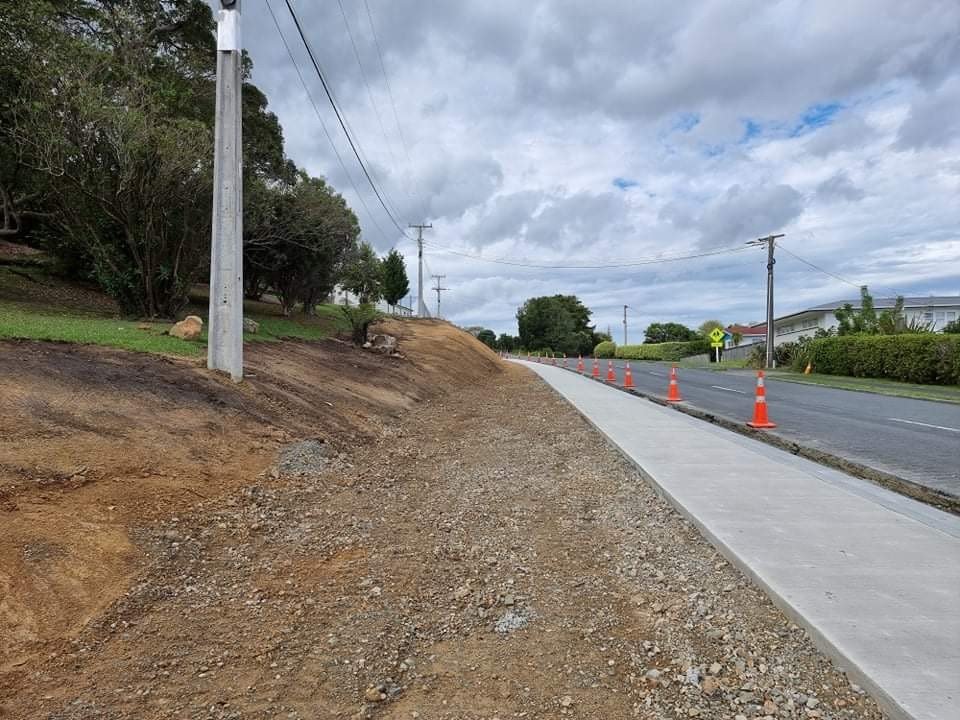 We are currently undertaking some safety improvements at Kaiwaka along Kaiwaka-Mangawhai Road.
These improvements provide connectivity for the community and follow the strategic planning undertaken with the Kaiwaka Community in 2016 meeting the objectives and outcomes of the Kaiwaka Village Plan.
This has meant that there will be a new footpath which will be completed shortly connecting the top of Kaiwaka School down Kaiwaka-Mangawhai Road and around to the existing footpaths in Gibbons Road. There will be footpath renewals undertaken on the south side of Kaiwaka-Mangawhai Road near the playground and various changes to road markings in this area to improve safety.
Most noteworthy is a new Kea crossing which will be installed across Kaiwaka-Mangawhai Road to provide a safe crossing point and better connectivity through the community across this busy road.
Related stories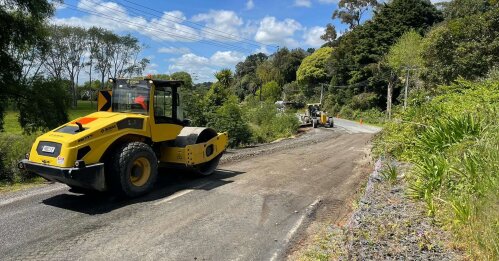 With the continued improvements in weather, we are now full swing into unsealed and sealed pavement works. We have approximately 50kms of road to reseal in the 2022/23 season.
Read more