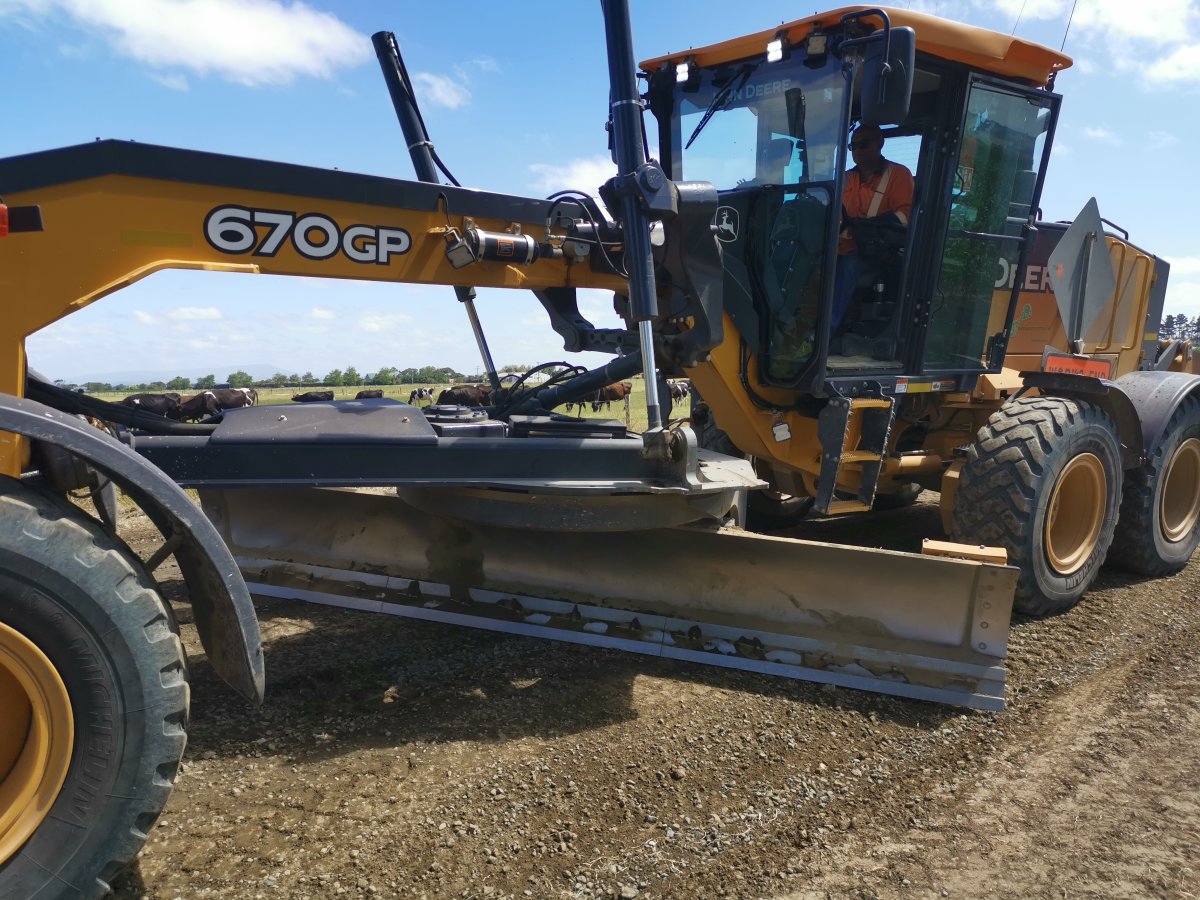 The $8.06M Unsealed Roading Network project that began in May last year, has crossed the halfway mark with completion of the first season's physical pavement and associated works at a cost of $4.3M to end of October.
Project Manager Bernard Petersen says the project is on target and running smoothly.
"We have plenty of resource on the ground and have continued to push ahead on the associated improvement works and pavement testing/designs throughout the winter months. This has left us in a good position to hit the ground running with season two pavement works, which started in October," said Mr Petersen.
Pavement work started with a Ventia pavement crew north of Dargaville and sub-contractor Huband Contracting on Golden Stairs Road in Maungaturoto. Associated improvement works are also continuing with water tabling, culvert renewals and vegetation envelope clearance.
"We remain in a good position with the weather turning more favourable leading into the construction season, but short bursts of unsettled weather in October have resulted in a slow start."
Unsealed surface construction is best undertaken either side of winter and not during the hottest months, as the work requires sufficient moisture in the pavement to compact the aggregates – too dry and it doesn't bind; too wet and it holds too much moisture.
To date, 55 kms of road and associated works has been completed on Kaipara's unsealed roading network. Funded by $8M from the government's Kānoa – Regional Economic Development & Investment Unit, the project uses a new formula for unsealed roads that creates a compacted surface which is less likely to pothole or corrugate. The road surface stays strong, which gives a smoother, more comfortable ride, reduces dust and costs less to maintain.
As part of the work, Kaipara District Council through the Northland Transportation Alliance has also developed a road prioritization framework that helps it to focus on those roads delivering the greatest benefit. The Northland Transport Alliance plans to reconstruct these roads over the next year, together with those roads that are due for routine maintenance.
Surface work will continue in the following areas:
Maungaturoto on Golden Stairs Rd and Paparoa Station Rd
Dargaville on Waihue Rd, Maropiu Rd, Houto Rd and Pukehuia Rd
Ruawai on Rehia Rd and Oneriri Rd.
Associated enabling works will continue or begin in the following areas:
drainage improvements on Ararua Rd, Paparoa
drainage improvements on Mt Wesley Coast Rd, Mahuta Rd and Girls High School Rd, Te Kopuru
mechanised tree pruning on Ararua Rd, Maungaturoto
trial pavement works will continue on Morgan Road, Aranga.
Related stories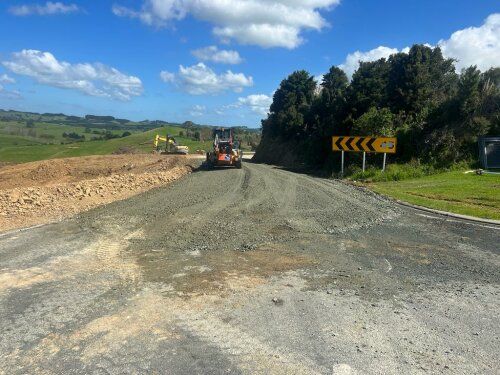 February's extreme weather events have impacted roads across Kaipara. Our roading network has suffered significant long-lasting damage, and many issues will not be a simple fix. If you must travel, please allow extra time, drive with care, and be considerate.
Read more