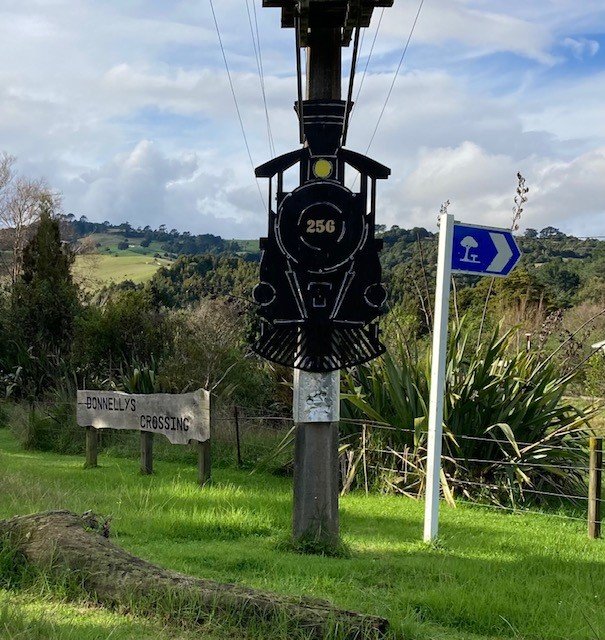 The Kaihu Valley Trail (KVT) is a 40km walking and biking track being constructed from Dargaville to Donnellys Crossing. It will form part of the Ancient Kauri Trail that extends from Omapere to Maungatūroto and be one of the 23 Great Rides around New Zealand.
Current status
The Ministry of Business Innovation and Enterprise (MBIE) who oversee the Infrastructure Reference Group has extended the milestones and we are now looking at the date of 1 October 2021 to have a KVT earthworks consent and a spade in the ground. Until then we will continue to engage and inform our community on what we are doing.
The Archaeology Assessment has highlighted 100 sites of interest up the rail corridor which also includes the 15 train stations. This along with the Mana Whenua history will make wonderful story book "platforms" for cyclists and walkers to read as they make their way up or down the Valley. We are expecting the Archaeology Assessment to be finalised this week and will share more soon.
Information for Community

Kaihu Valley/Mamaranui
A KVT information evening will be held at the Mamaranui Bowling Club on Thursday 22 July from 5.00pm to 7.00pm. Existing and prospective business owners in the area or along the Trail, landowners along the Trail and anyone else in the community who would like to know more about KVT are all welcome.
Dargaville
A second information evening will be held in Dargaville on Thursday 29 July from 5.00pm to 7.00pm in the Conference Room at the Northern Wairoa War Memorial Hall (Dargaville Town Hall). As above - all are welcome.
Spotlight on: Donnellys Crossing
Donnellys Crossing will be the start or finish of KVT for cyclists and walkers so we are working with the community to plan a "destination experience". It is a blank canvas for the community to think about. Thanks to Pooks Café for opening for us to share afternoon tea. A great spot!
A Piece of History (sourced from Wikipedia)
The Kaihu Valley & Railway Company (KV&RC) was formed in 1882 under the Railways and Land Act of 1881, to build a railway linking lumber mills in the Kaihu Valley with the port in Dargaville. By February 1889 the line reached Opanake but the Long Depression took its toll. The KV&RC went bankrupt and the government foreclosed, taking over the line in 1890. With the economy improving, a short extension was opened to Kaihu on 21 October 1896. In 1908 further construction began. Progress was extremely slow and the few kilometres to Whatoro were not open until 1 June 1914. World War 1 brought construction to an absolute halt, and when work began after the war, the final extension of the line was built and opened to Donnellys Crossing on 1 April 1923.
Donnellys Crossing is thought to be named after a gentleman called Terrence Donnelly who was born in Ireland in 1810. He arrived in New Zealand around 1840 and was the Timber Contractor in the area. He was also known as the Black Prince.

To think about
We know already that other trails around New Zealand have experienced a large growth in visitors once their Trails are open. If you would like to know more please attend an information session or contact me.
What impact do you think the KVT will have on our business community?
What facilities will our communities need to provide for the trail to be successful?
What business opportunities are there for local communities?
If you have questions about the Trail you can contact our Community Engagement Advisor, Amanda Bennett at kaihutrail@kaipara.govt.nz or call 09 439 1206. kaipara.govt.nz/news/Kaihu-Valley-Trail
Related stories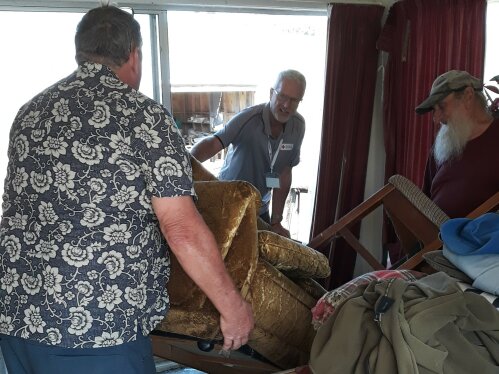 Yesterday I was able to witness first hand some of the hard work that has been happening across the district to recover from Cyclone Gabrielle.
Read more