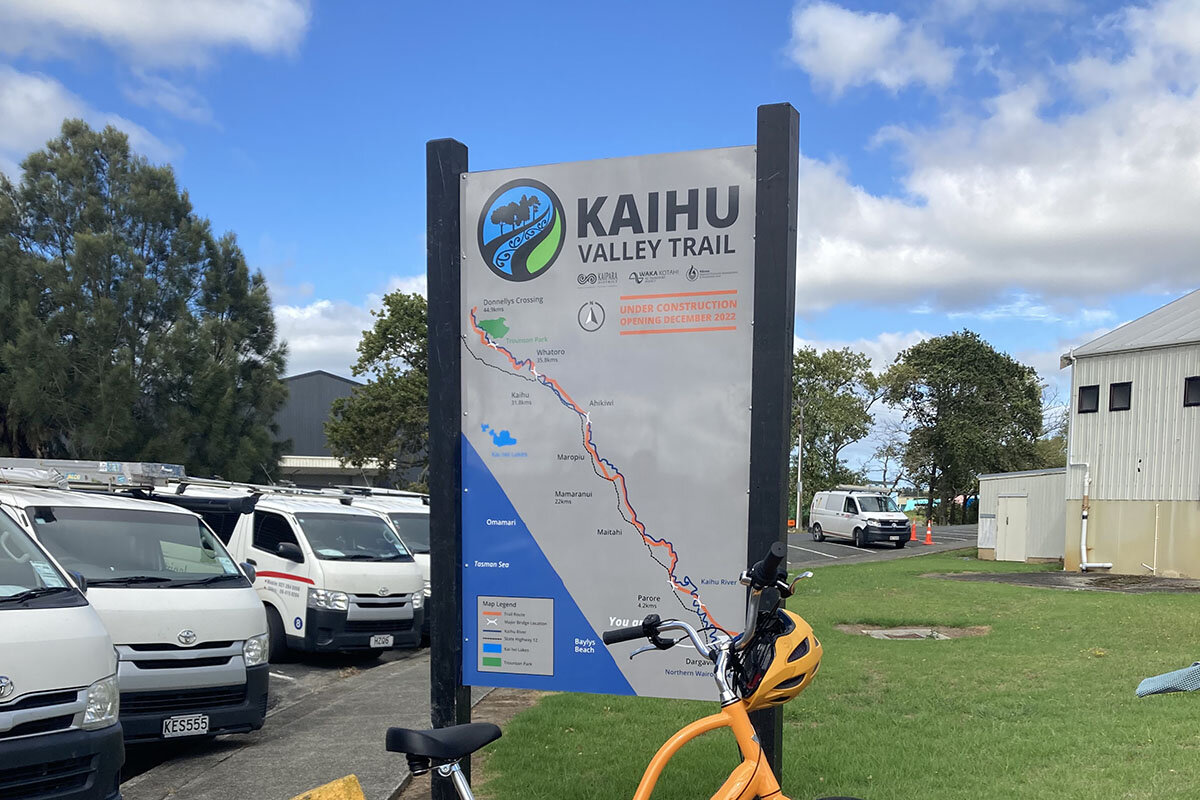 Last week saw the installation of a temporary sign marking the Dargaville entrance of the Kaihu Valley Trail. The sign illustrates the trail's route from Dargaville to Donnelly's Crossing, and will remain in place while physical works are underway.
Once complete, the KVT will be a 45km walking and cycling track following sections of the former rail corridor from Dargaville to Donnelly's Crossing on the west coast, where it will eventually form part of the Ancient Kauri Trail from Maungaturoto to the Hokianga Harbour.
COVID-19 restrictions meant that the installation for the temporary sign was without fanfare and with minimal attendance. Some physical works for the trail have started in private property at the end of Station Road, where the route has been confirmed. The trail is currently on track to be open for use in December 2022.
Completed with initial funding from the Ministry of Business Innovation and Employment's Infrastructure Reference Group, the trail will start or end where the sign was erected on the corner of Hokianga and Station Road in Dargaville. Waka Kotahi NZ Transport Agency has also assisted with funding for the Ahikiwi Bridge and a section of the trail in Mamaranui area, to help keep the trail off the main highways.
Related stories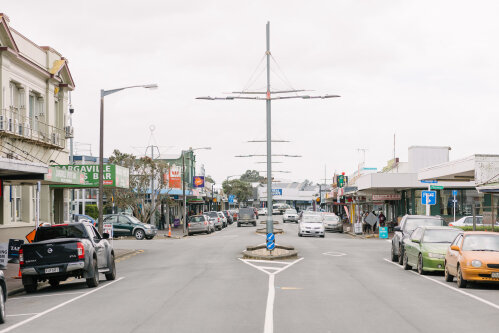 Dargaville residents and visitors are one step closer to easier and safer active transport options after Kaipara District Council's decision to progress the Kaipara Cycle Network Connections project.
Read more