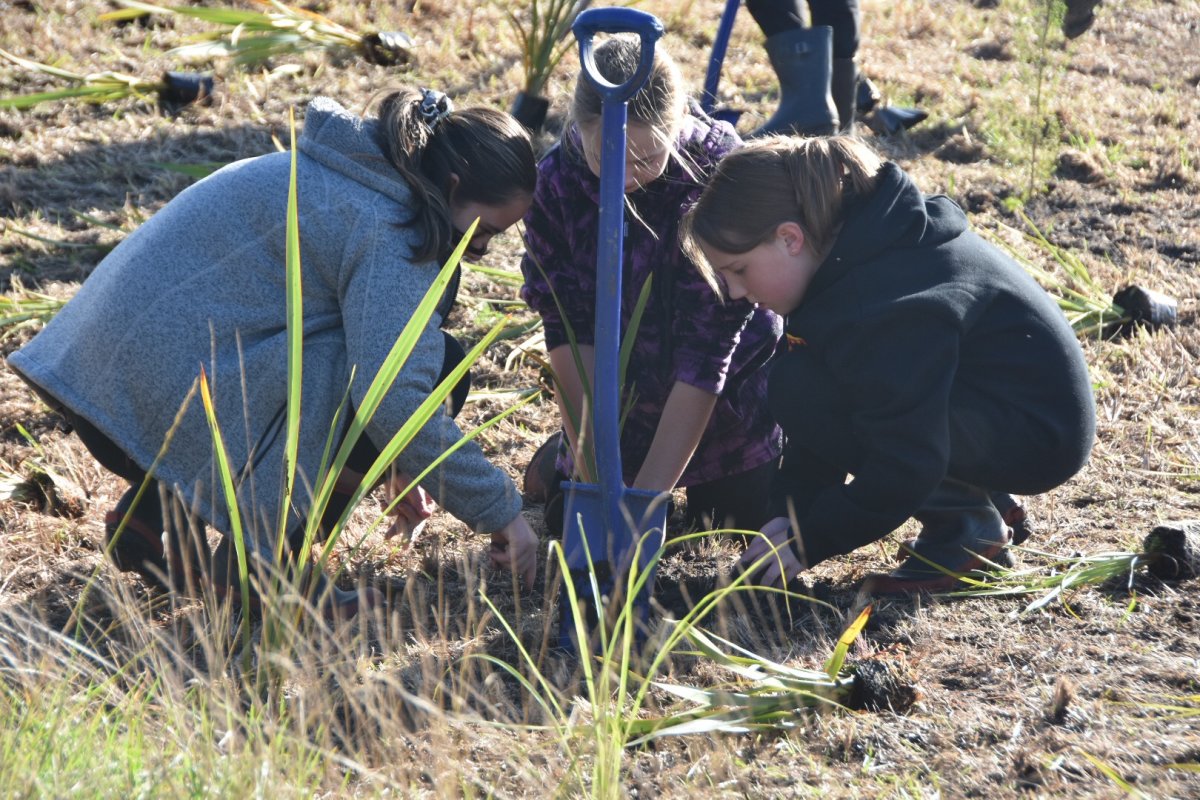 The tauira planted mānuka, tī kōuka (cabbage tree) and harakeke (flax) they had propagated from seeds collected from the Domain.
Dargaville
Parks
Dargaville intermediate students give back to Taharoa Domain
Dargaville Intermediate tamariki joined forces with the Kaipara District Council parks team recently, planting approximately 400 native plants in Taharoa Domain.
The planting follows a seed-gathering mission the students undertook last year. Various native seeds including mānuka, tī kōuka (cabbage tree) and harakeke (flax) were carefully collected and transported back to the school nursery to propagate. After months of nurturing, the plants had grown to a suitable size, ready to be planted back into the Domain.
The mahi is part of a wider programme of restoration within Taharoa Domain, which has already seen more than 12,500 native trees planted in the last year, a successful pest cull, and a collaboration with Te Roroa to remove pest plants (supported by Te Tai Tokerau Redeployment Package funding).
Related stories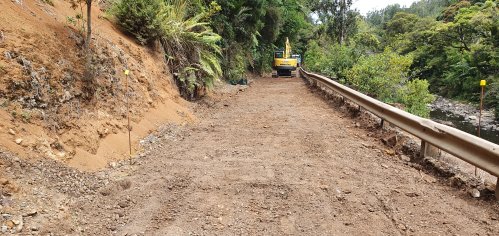 Pouto Road and Waipoua River Road will be completed in April, despite delays caused by wet weather in the Kaipara District post the Christmas break.
Read more