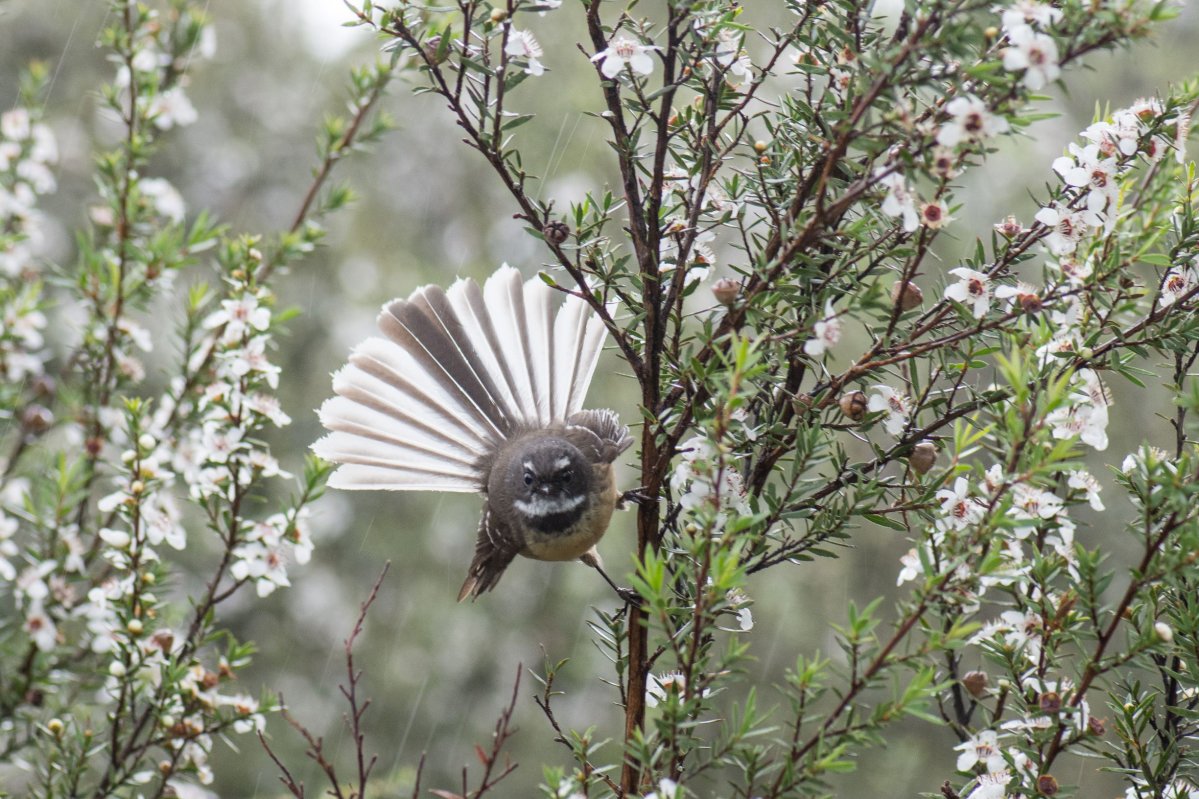 Taharoa Domain Park Officer Jordan Soole regularly sees pīwakawaka (photo taken by Jordan)
Parks
Taking care of Taharoa Domain-Kai Iwi
Summer is coming and so are all our visitors. It's the busiest time of the year for the Taharoa Domain-Kai Iwi area, and we need you to help us look after this beautiful gem.

The unique landscape around the lakes supports tons of native birds and plant life. Taharoa Domain Park Officer Jordan Soole regularly sees pīwakawaka, grey warblers, kōtare, and dotterel, as well as rarer birds like the secretive bittern (nationally critical conservation status), mātātā/fernbird (at risk/declining conservation status), New Zealand dabchick (recovering conservation staus), New Zealand scaupe, shining bronze cuckoo, spoonbill, white heron, tomtit and much more.

As well as the stalwarts of our native forests (mānuka, kānuka, harakeke, cabbage trees, karo, red matipo, and karamu), Jordan also says the area is host to unique dracophyllum species (which look like something from a Dr Seuss book), and some not so common coprosma species and a few pomaderris. Did you know there are also three types of the carnivorous sundew that grow in the area? You won't spot them until winter comes round again, as the plants hibernate through the summer.

Kaipara District Council team jointly manages the Domain with Te Kuihi and Te Roroa, and together we have worked hard to ensure the area is protected while still being enjoyed by the many holidaymakers who visit. So what can you do?

Remind your visitors of the rules in place which protect our Taharoa Domain-Kai Iwi area, as well as the people who enjoy it:

• No dogs are permitted in the Domain
• No fires or fireworks are permitted in the Domain
• Practice safe swimming. If you're swimming with others, make sure you always keep an eye on your buddies. Remind your visitors there is no buoyancy in freshwater, and to be aware for the temperature drops that can occur with the sudden depth changes
• No motorised craft on Lake Waikare or Lake Kai Iwi
• Stay within the five knot speed limit on Lake Taharoa – please steer clear of swimming areas, particularly places like Pine Beach which can get crowded
• If you or your visitors are using a jet ski, make sure it's registered and the registration clearly displayed, go to the NRC website.
• Keep to the walking tracks

See our website for more information on the area.
Related stories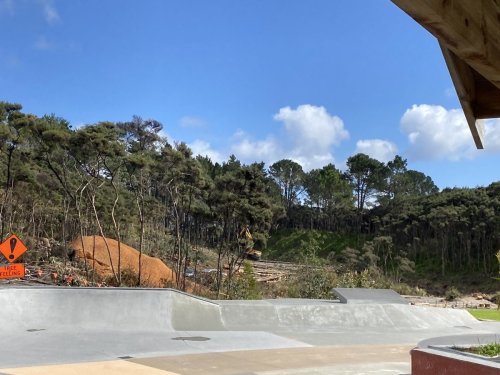 Work is progressing at pace, as a result of $2.87m recently allocated to Kaipara District from the Te Tai Tokerau Redeployment Package. A total of $9.32 million is allocated across Northland. The funding package through the Provincial Growth Fund is providing urgent economic relief for those affected by the COVID-19 pandemic, by creating immediate work opportunities for local people and businesses.
Read more