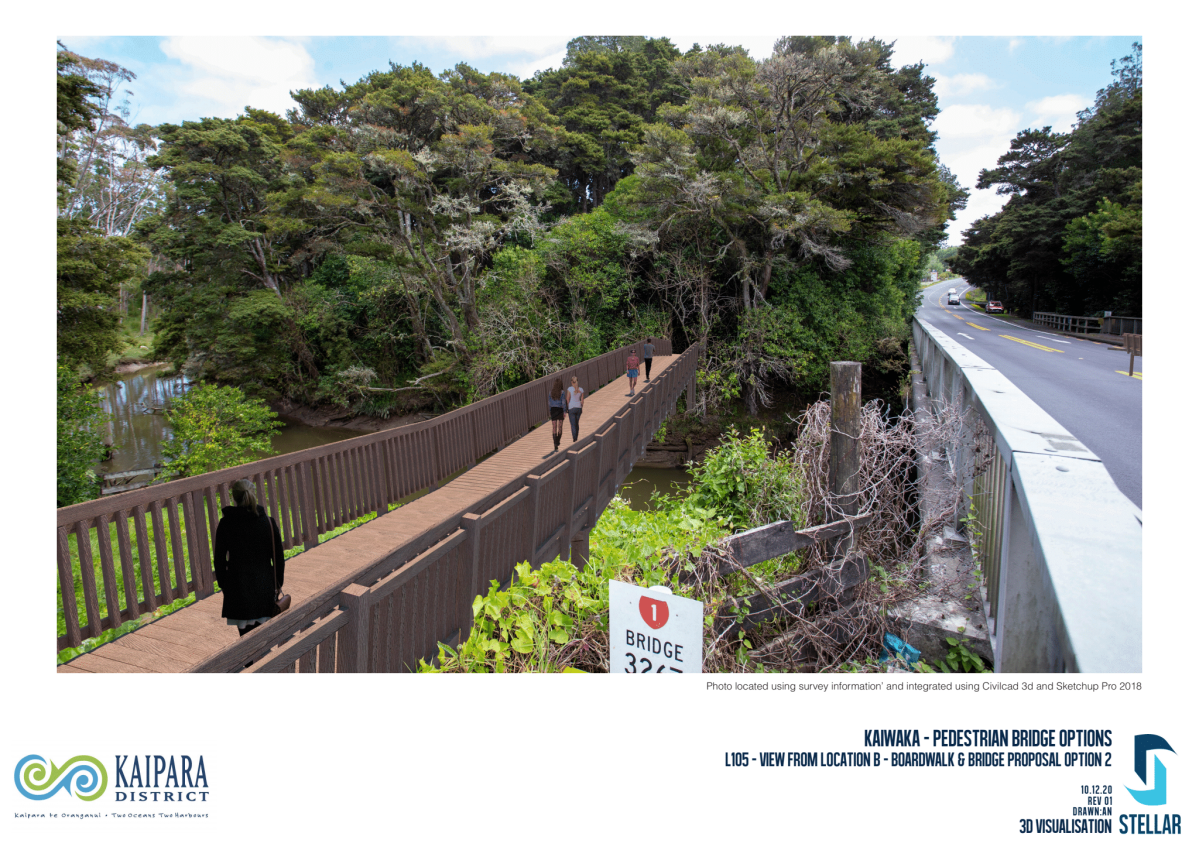 Funding for the Kaiwaka Footbridges has been confirmed with a contract signed by the Council and MBIE in November. The bridges are made possible through a $750,000 grant from the Provincial Development Unit, announced in July.
The bridges will form part of the Kaiwaka walking and cycling network and will reduce severance caused by the state highway and rivers. In the longer term the bridges will become part of the Ancient Kauri Trail connecting Mangawhai to Dargaville.
Options were presented at a drop-in meeting in Kaiwaka to get feedback from the community.
The Southern footbridge will be located on the western side, crossing the Kaiwaka River and connecting Oneriri Road with the Eutopia Café and Cheese Shop to the north.
The Northern footbridge will connect Kaiwaka Township with the parkland and Coffee pot to the north.
There are possible options to the west or east of the existing bridge and the community was invited to consider the benefits and disadvantages of both options, ask questions and provide feedback.
Most attendees attending the drop-in session preferred the bridge to be on the western side.
The Council will continue liaising with the Department of Conservation who own the land for both the eastern and western locations.
Related stories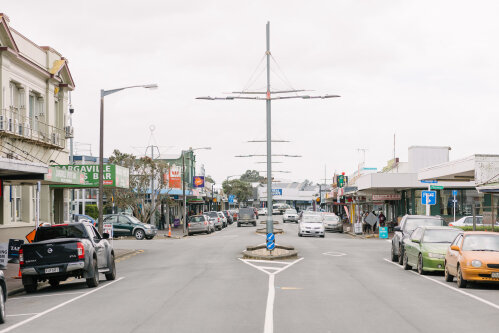 Dargaville residents and visitors are one step closer to easier and safer active transport options after Kaipara District Council's decision to progress the Kaipara Cycle Network Connections project.
Read more