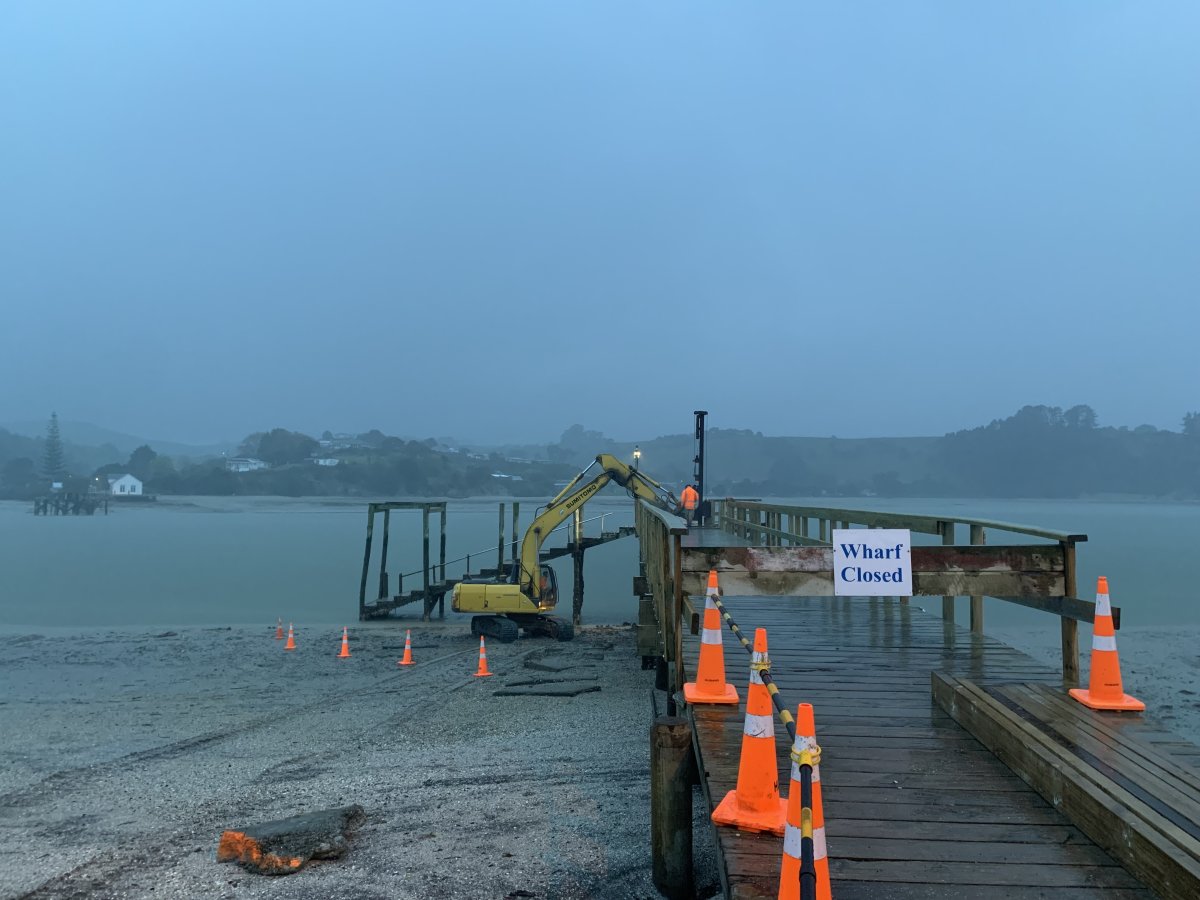 With the handrail work now complete, the Huband crew have been working at the end of the wharf recently, preparing the connection for the new gangway, and replacing a number of the pile caps and stringers. Last week also saw the third and final pile being driven, concluding the heavy machinery work for this first part of the upgrade.
The structural steel required for the gangway connection is currently being fabricated by Greg Smith Engineering (Dargaville), with the team planning to start the installation of this in a week or so.
There's still a bit to do! Bellingham Marine are building the pontoon and gangway in their Auckland workshop. These components will arrive on site sometime in late November (pending COVID restrictions). The project is
currently on track to be complete before the end of the year.
The wharf remains closed during construction, with the boat ramp open for launching.
The upgrade includes a new gangway and pontoon and is part of Kaipara KickStart, supported by PGF funding from Kānoa – Regional Economic Development & Investment Unit.
Related stories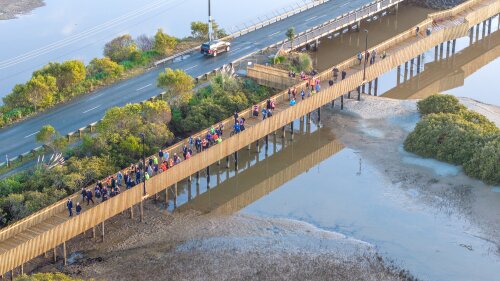 Sunny weather and an incoming tide provided the perfect backdrop to open the Mangawhai boardwalk to a large gathering last week.
The boardwalk is the second phase of the Mangawhai shared path project, connecting the village to the heads, and making it safer and easier to travel by foot, bike, or scooter along busy Molesworth Drive.
Read more