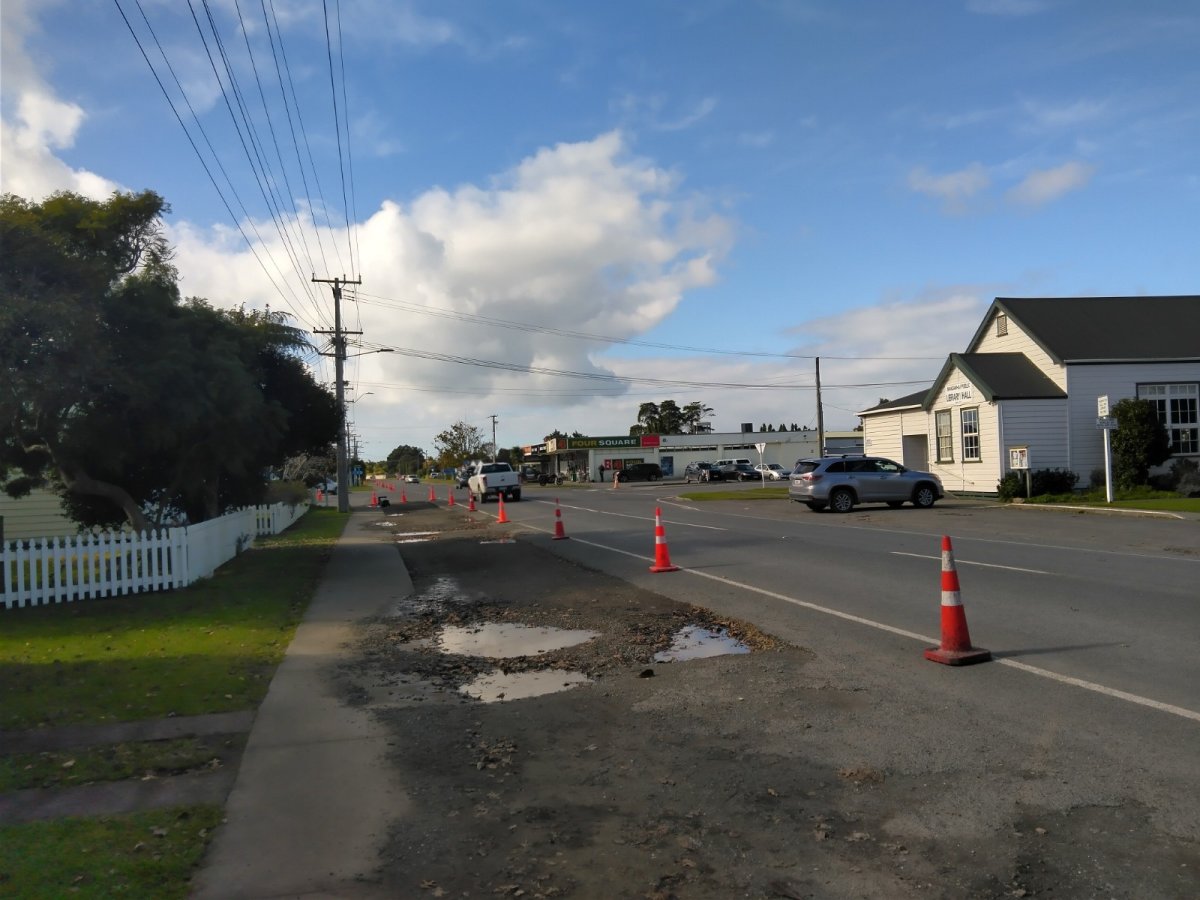 Construction work on the Mangawhai Village intersection improvements has started, after Te Uri o Hau kaumātua Ben Hita carried out karakia at the work sites last week.
The works that are being undertaken are Phase One – Phase One includes building the first section of the shared path on Molesworth Drive, from the ITM down to about 80m past Estuary Drive, as well as the two roundabouts and adjacent path upgrades at the Insley Street/Moir Street intersection and Molesworth Drive/Moir Street intersection.
You'll see the construction work at the intersections start first. Over the next four to six weeks the first stage of traffic management and works are in place around the intersections, with some sections of the road shoulder and parts of the footpath closed at different times (see green highlighted sections on the map). You'lll see the United Civil team marking out the utilities in these areas. You might also spot them installing their survey devices onsite – large steel pegs inserted at important points in the design, that help to precisely map the roundabout locations over the intersections.
Please be mindful of the slower speeds in this area while work is happening. Thanks for your patience and apologies for the inconvenience – we will keep you updated as work progresses.
For more information on the work please visit mangawhaicommunityplan.co.nz
Related stories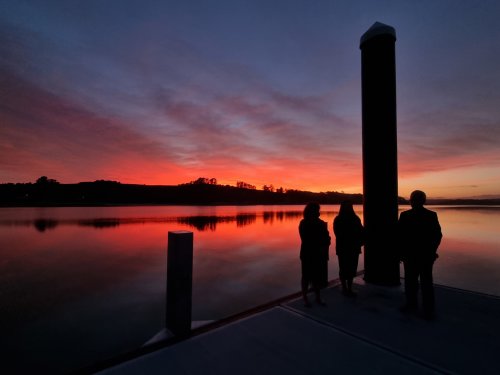 Construction for the Pahi wharf upgrade ended as it began months ago, with the sky lighting up slowly on the people gathered together. Voices joined in karakia and waiata, led by kaumatua Hone Martin and representatives of Te Uri o Hau swirled around the Kaipara harbour as a dawn blessing was performed to open the wharf's gangway and pontoon.
Read more