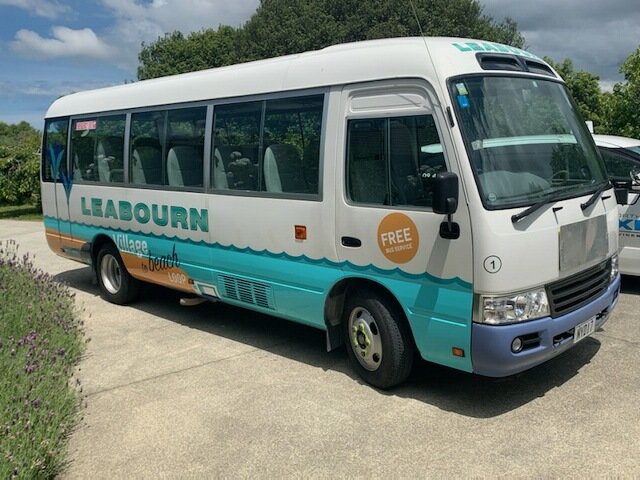 The free bus service is back and ready for action
Mangawhai
All aboard! Free Village to Beach bus loop returns for summer
All aboard! The FREE Village to Beach Loop bus service is running again this summer. Please let your family, friends, and all your visitors know. The bus service is free for users.
Starting Monday 27 December, the daily loop will run from Mangawhai Village to the surf beach on the hour and back again on the half hour, 10.00am to 5.30pm daily until Sunday 16 January, then every weekend and public holiday right through to Monday 07 February. Bus stops and times are below, make sure you signal the driver.
The bus is supported by Kaipara District Council and Northland Regional Council. Operated by Leabourn Passenger Service Limited.
Related stories
The end of another winter gave us some much-needed sunshine and blue skies. Now with Spring upon us and the days getting longer, our focus moves to pavement works.
Read more