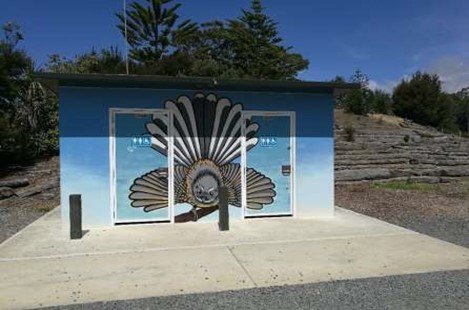 What would you like to see on the murals for two new public toilets in Mangawhai?
There will soon be new facilities installed at two locations along the estuary - the first will be at the boat ramp car park in front of the Boating and Fishing Club, the second at the Lincoln Reserve boat ramp car park.
Both are public recreational areas, with the public toilets owned and maintained by Kaipara District Council and located on Council‑owned land.
The aim is to create murals on these facilities that celebrate the identity, character and environment of the Mangawhai coastal environment.
What does that look like to you?
Please share your ideas for themes that you think would be great to have represented in murals at either of these locations. These ideas will inform a Request for Proposals open to local artists to submit designs for the full murals for one or both sites.
Please send your suggestions to mangawhaicommunityplan@kaipara.govt.nz before 30 November 2021.
Related stories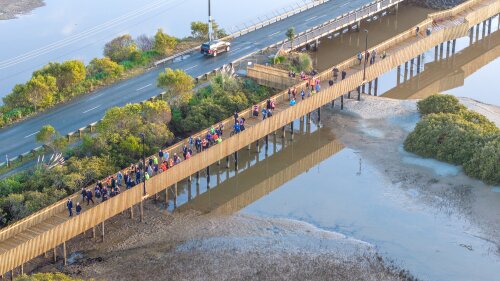 Sunny weather and an incoming tide provided the perfect backdrop to open the Mangawhai boardwalk to a large gathering last week.
The boardwalk is the second phase of the Mangawhai shared path project, connecting the village to the heads, and making it safer and easier to travel by foot, bike, or scooter along busy Molesworth Drive.
Read more