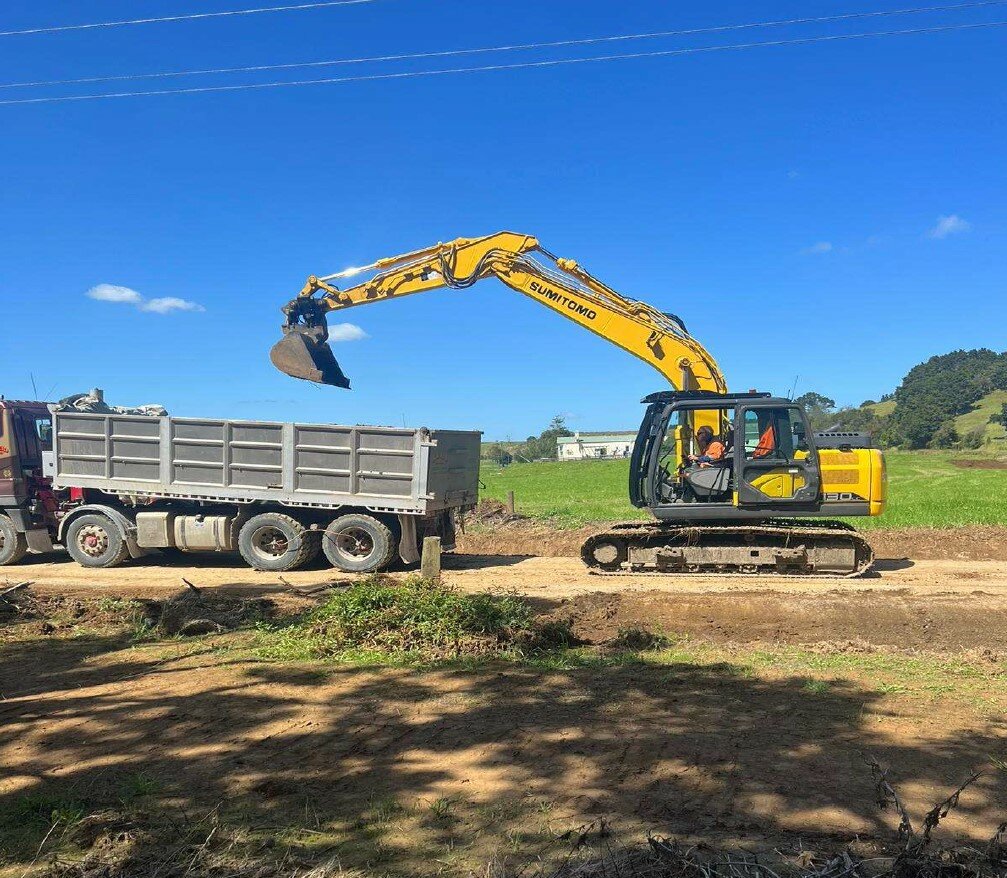 Our roading team were kept busy all summer, responding to urgent roading issues following the extreme weather events we've had. For more information on the impact these events had across the region, read this Northland Transportation Alliance report.
We continue to regularly update our website with the latest status of Kaipara roads impacted by the weather events.
A total of 2355 individual work items were completed throughout March, of which 1,212 were routine issues, 561 were cyclic or part of annual rounds, 63 were programmed works, 43 were renewals and 476 were callouts or emergency response works.
We repaired 400 potholes on sealed roads and 218 unsealed potholes.
Emergency grading was done in Ahikiwi, Arapohue, Avoca, Baylys Beach, Hakaru, Kirikopuni, Mamaranui, Mangatu, Mangawhai, Maropiu, Maungaturoto, Mititai, Omamari, Pukehuia, Tangiteroria, Tangowahine Valley and Waimatenui.
Signs were straightened, replaced or reinstated in Ararua, Aoroa, Dargaville, Kaiwaka, Mamaranui, Mangawhai, Maropiu, Matakohe, Maungaturoto, Mititai, Mt Wesley, Paparoa, Parahi, Parore, Pouto, Pukehuia, Redhill, Ruarangi, Ruawai, Tangowahine, Tangiteroria, Tinopai, Tinopai Peninsula, Tokatoka, Wairere and Whakapirau.
In drainage maintenance and renewals, 5,799m of watertable was cleaned or restored, 18m of inadequate culverts renewed, 129 culvert ends cleared and 15m of surface water channel was hand cleared.
Culverts were cleared and/or flushed in Aranga, Aratapu, Brynderwyn, Hakaru, Hukatere, Mangawhai, Maungaturoto, Paparoa, Poutō Peninsula, Redhill, Taipuha, Tatakariki, Te Maire, Tinopai and Waimatenui.
Slips were repaired and/or cleared on Ahikiwi Road, Aracadia Road, Babylon Coast Road, Bull Road, Central Road, Girls High Sch Road, Kai Iwi Lakes Road, Kaikohe Road, Kaiwaka-Mangawhai Road, Kirikopuni Valley Road, Maropiu Road, Monteith Road, Ngatoto Road, Omamari West Road, Omana Road, Pouto Road, Pukehuia Road and Waihue Road.
Dangerous trees were removed on Ararua Road, Baldrock Road, Central Road, Franklin Road, Garbolino Road, Guy Road, Houto Road, Neems Road, Opanake Road, Paradise Road, Pouto Road, Ranfurly Street, Tomarata Road and Tunatahi Street.
Mechanised tree pruning was done on Pukehuia Road.
Cyclic weed spraying was completed in the Matakohe, Maungaturoto, Pukehuia, Ruawai and Tangowahine areas.
Customer service request comparison
A comparison of service requests we have received over the last three months:
You can check out an overview of roading improvement projects by year and location in a map format on our website (hyper link KDC - https://arcg.is/05zCqf)
Related stories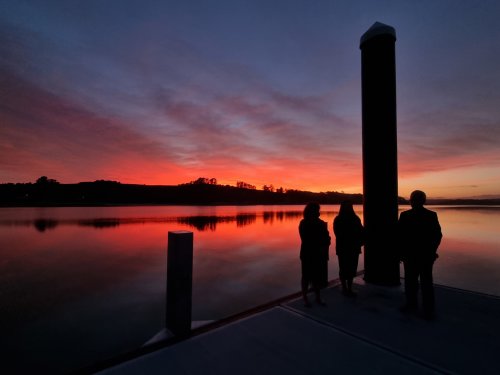 Construction for the Pahi wharf upgrade ended as it began months ago, with the sky lighting up slowly on the people gathered together. Voices joined in karakia and waiata, led by kaumatua Hone Martin and representatives of Te Uri o Hau swirled around the Kaipara harbour as a dawn blessing was performed to open the wharf's gangway and pontoon.
Read more