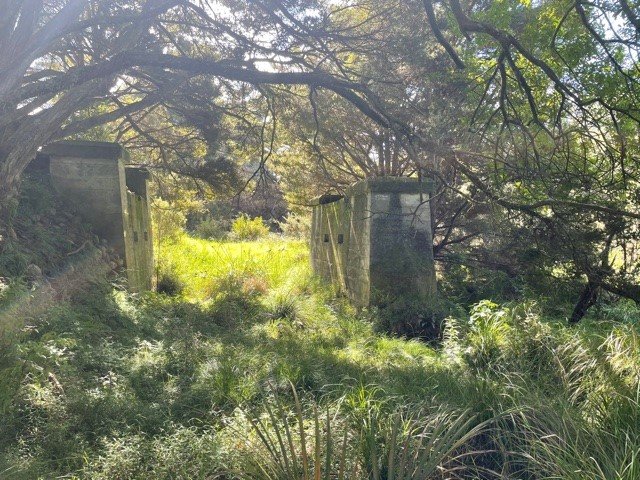 The Kaihu Valley Trail is a 40km walking and biking track being constructed from Dargaville to Donnelly's Crossing and form part of the Ancient Kauri Trail that extends from Omapere to Maungaturoto.
Current work
Lands and Survey are surveying boundaries, including the five bridges required across the Trail and the State Highway 12 (SH12) crossings. The SH12 information will be provided to Waka Kotahi NZTA to assist with their planning.

The Property Group are discussing easements with landowners in some places, to reduce the State Highway crossings where possible.

The Geo Tech Company, Taylor Tonkins, are taking soil samples around where the five bridges would be located to determine whether the soil is suitable to support the structure.

An Archaeology Assessment is being carried out along the Trail to identify any historically significant sites – these include railway stations (there were 15), old railway bridges (some of the foundations are still standing) and any sheds or yards associated with the rail corridor. The Archaeology Team will be walking the Trail from Friday 30 April for a week or so.

A Cultural Impact Assessment will be completed by Te Roroa to identify cultural and contemporary history of the KVT. This information will be shared with Marae, at community events and with relevant stakeholders as part of our ongoing engagement.
Karakia performed to bless the Trail
Francis Toko, KDC Iwi Relations Manager, has blessed the Trail and workers on the Trail on behalf of Te Roroa. The blessing was held at the mouth of the Kaihu River in Dargaville and performed on the incoming tide and the Kaihu River carried the positive energy up the Valley. Te Roroa were not able to be present to perform the Karakia however they endorsed Francis blessing the Trail on their behalf.
The first turning of the soil would often be a celebratory event however as we are still in the stages of research and planning we wanted to bless the work of Geo Tech when taking soil samples for the possible bridge sites.
Meeting with Community
We are currently talking to local Marae and some of the local communities along the Trail. If you would like us to talk to your business or attending a meeting/hui please let us know.
Spotlight on Northland Transportation Alliance (NTA) - KVT Stakeholder
The NTA is a collaboration between the Kaipara, Whangarei, Far North District Councils, the Northland Regional Council and Waka Kotahi NZTA to deliver roading services and transportation in Northland. The NTA was launched on 01 July 2016. Once completed the KVT will be maintained as an NTA roading asset. Thanks NTA for being a KVT Stakeholder.
If you have questions about the Trail you can contact our Community Engagement Advisor, Amanda Bennett at kaihutrail@kaipara.govt.nz or call 09 439 1206.
Related stories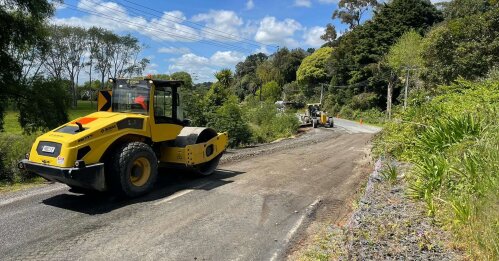 With the continued improvements in weather, we are now full swing into unsealed and sealed pavement works. We have approximately 50kms of road to reseal in the 2022/23 season.
Read more