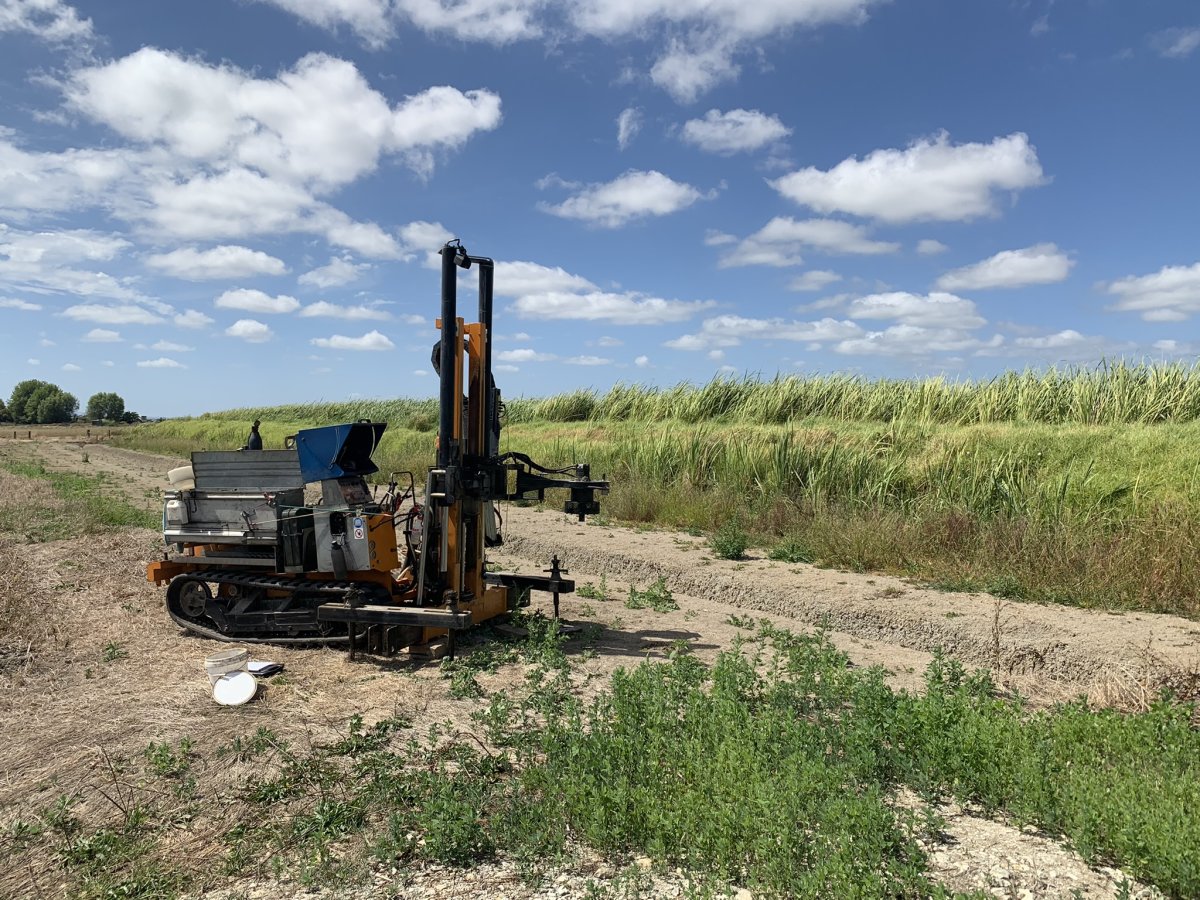 Core drilling is underway in Te Kopuru
Dargaville
Water
$3.5M released for Dargaville's stopbanks
The Ministry for Business Innovation and Employment (MBIE) has released the $3.5M needed to protect existing stopbanks against flooding, along the western side of Wairoa River between Dargaville and Te Kopuru.
While the works are currently in the planning and design stage, Kaipara District Council's Infrastructure Services Project Manager Noush Todd-Jones says she hopes construction can begin in summer 2022-23, post Iwi and community engagement.
"Our first step has been to start geotech work, which began with a blessing the week before last. We will continue to consult with Iwi and the community through each stage of this process from the planning phase through design and construction', says Mrs Todd-Jones.

"Geotech work is expected to take two to three months, with onsite investigations conducted using a mix of local and Auckland based Contractors. These teams will conduct Cone Penetration Testing, borehole drilling to get soil strength data and soil samples, and geophysical survey. This will be followed by laboratory soil testing, data interpretation and reporting to form the basis of a design."
Most of the existing stopbank sections have bund heights below the 3.3m mark, while flood projections indicate that stopbank bunds should have a minimum height of 3.5m, with sufficient flexibility to increase the height to 3.9m as required.
Overall benefits of the works include building a forecasted 100-year flood resiliency, plus improving vehicle access to stopbanks and floodgates.
Noush elaborated that the KDC project team is working closely with local farmers to ensure the work is correctly planned and executed.
"Considerations include sourcing materials, site access, and potential impacts on farm management practices during construction.
These factors will be part of the design process and the community will get further opportunities for input and feedback as the project progresses, like the Community Day held on 16 December 2021 at the Te Kopuru Rugby Club."
In April last year, KDC submitted a Kaipara Economic Stimulus Package to the Infrastructure Industry Reference Group who were formed to advise the Government on issues arising in the NZ construction industry because of COVID-19. This package included a $74.8m Stopbank Enhancement Programme.
At that time, Minister Jones informed $2.5M would be applied to the Raupo Internal Stopbanks and $3.5M for Dargaville to Te Kopuru.
A Preliminary Engineering and Condition Assessment undertaken in late 2020 by consultants WSP, concluded that Geotechnical testing at specific sites along the Stopbanks will help in assessing hazards and risks for stopbank upgrade. This data will develop a concept design that can be used for the entire 10.7km of stopbanks between Dargaville and Te Kopuru.
Related stories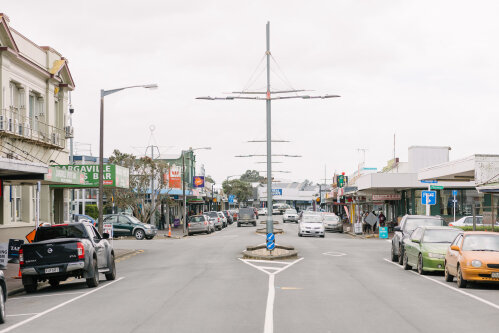 Dargaville residents and visitors are one step closer to easier and safer active transport options after Kaipara District Council's decision to progress the Kaipara Cycle Network Connections project.
Read more