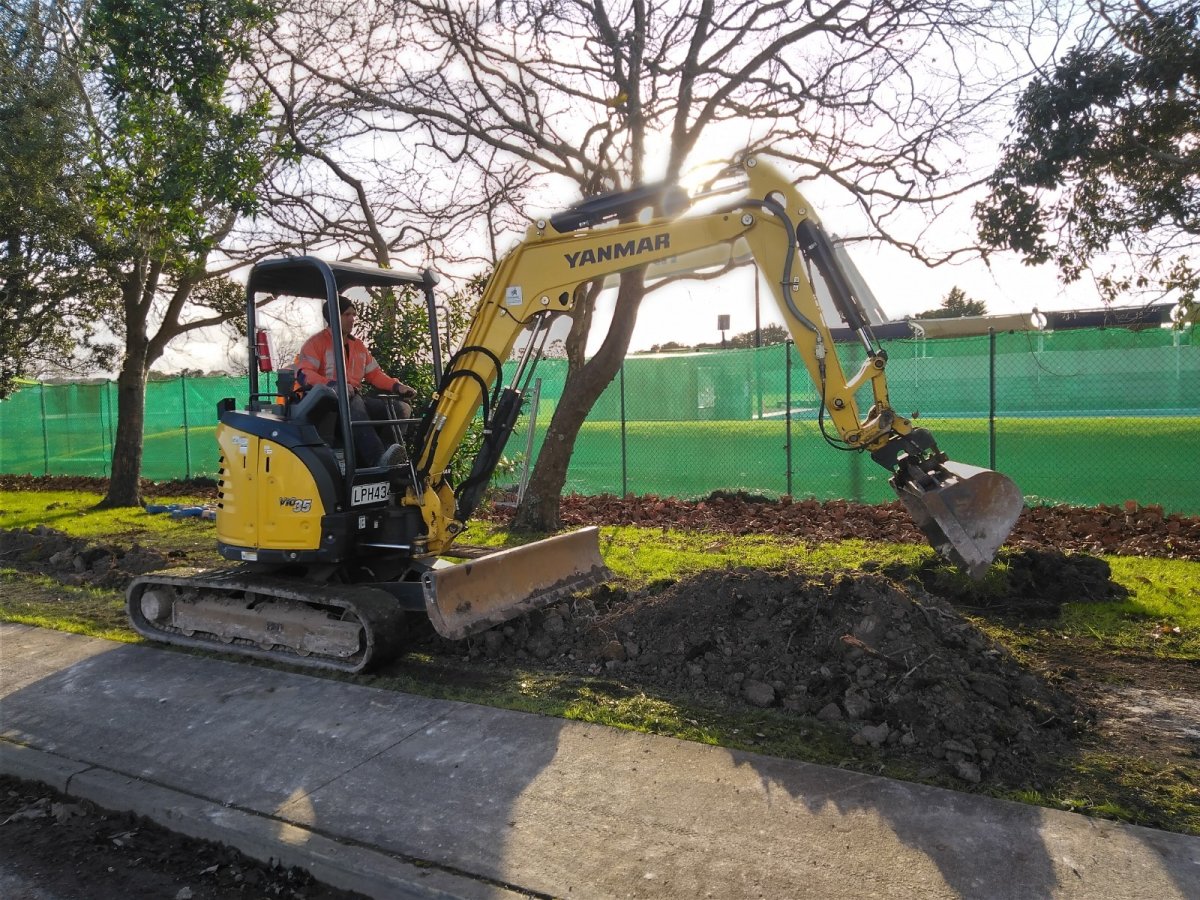 A new stormwater network has been installed between 18 – 40 Jervois Street, Dargaville. The old culvert had become clogged with tree roots, so our team and contractors built and installed 115m of new culvert around the blocked line. By connecting a new pipe and leaving the blocked line in place the team minimises damage done to the existing trees and roots as well as avoiding future root intrusion.
The project took a week and a half to complete and cost an estimated $33,000.
Related stories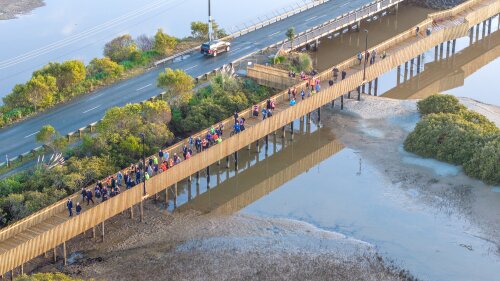 Sunny weather and an incoming tide provided the perfect backdrop to open the Mangawhai boardwalk to a large gathering last week.
The boardwalk is the second phase of the Mangawhai shared path project, connecting the village to the heads, and making it safer and easier to travel by foot, bike, or scooter along busy Molesworth Drive.
Read more