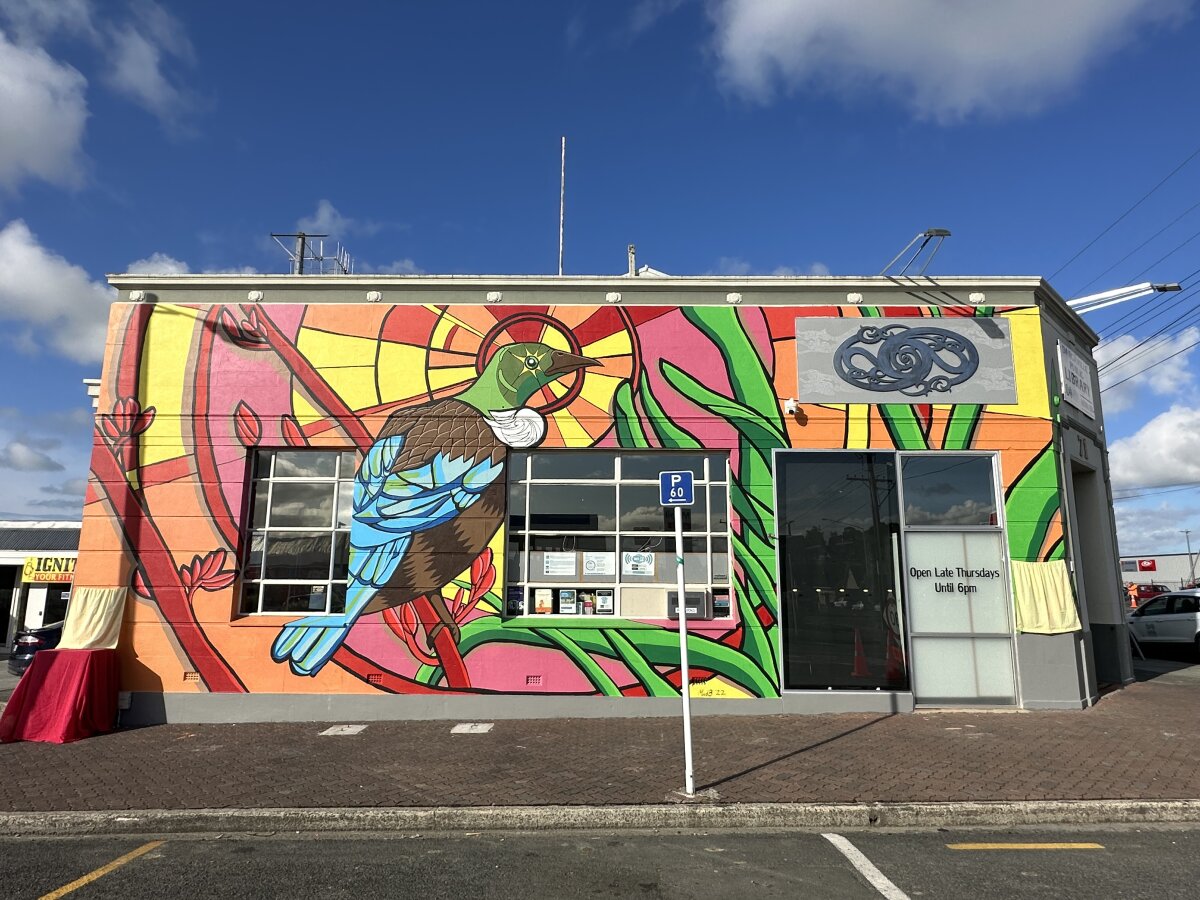 Two special artworks that adorn the Dargaville library were blessed at a joint community and Council celebration.
A plaque acknowledging Manos Nathan's artwork 'He Tohu o Ngā Hau e Whā' was unveiled by Nathan's wife Alison before it was read aloud by his brother Alex and blessed by Iwi Advisor Jack Rudolph. The brushed stainless steel panel was created by the late Nathan for the library in 2007.
The libraries new mural by local artist Micaela van den Berg was also blessed. Micaela was one of ten artists nationwide to have their mural brought to life by Resene, with Northland Scaffolding donating the use of scaffold equipment.
Beautifying a public space with a large-scale mural was a first for Micaela, who was thrilled with the result. "The main goal of this mural was to add a bit of colour and make people smile".
Library Manager Lisa hopes the colourful mural will inspire locals to get creative and acknowledged Micaela's vision and dedication to the project.
A joint blessing was held to celebrate the artworks of Micaela van den Berg and the late Manos Nathan.
Related stories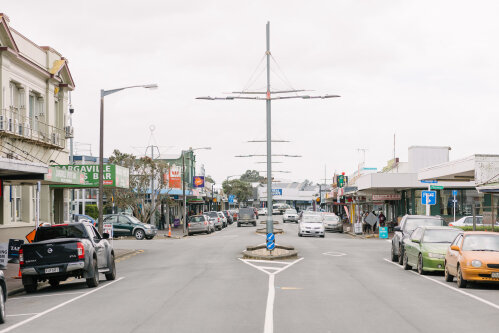 Dargaville residents and visitors are one step closer to easier and safer active transport options after Kaipara District Council's decision to progress the Kaipara Cycle Network Connections project.
Read more