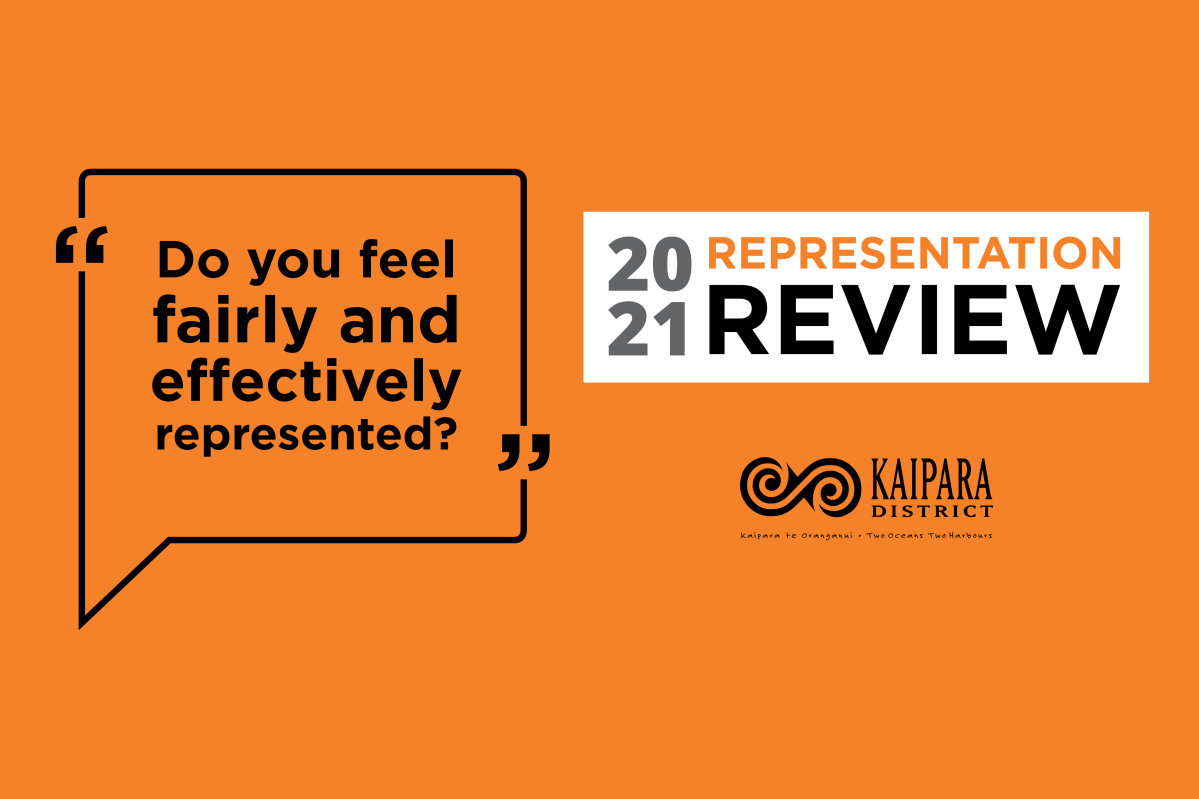 Kaipara District Council (KDC) began consultation today on a proposed model of representation.
Under the Local Electoral Act 2001, local authorities are required to review their representation agreements at least once every six years. The population has grown since the last review in 2018 and KDC is reviewing it now to better align Council representation to the district.
The review considers how many Councillors are required, geographical boundaries of wards, names of those wards, identifying communities of interest, and if community boards should be established or retained. The role of Mayor is not part of the review.
Council has already decided to keep the Single Transferable Voting system for the next two elections (2022 & 2025). They also decided to establish a Māori Ward, which is not part of this consultation.
At the August Full Council meeting it was agreed to consult on the following proposed representation arrangements:
The district elects a total of 9 councillors across four wards;
| | | |
| --- | --- | --- |
| Ward | # of Councillors | Communities of interest |
| Wairoa | 3 | Area comprised of Dargaville township, plus the area surrounding Dargaville, through to Waipoua Forest, including Kaihu, Aranga, Donnelly's Crossing, Mamaranui, Omamari, Bayly's Beach, Hoanga, Tangowahine, Tangiteroria, Te Kopuru, Pouto, Turiwiri and Aropohue. |
| Otamatea | 2 | The area comprising the SH 12 townships from Tokatoka back to the Brynderwyns, including Ruawai, Matakohe, Paparoa, Maungaturoto, Taipuha, Ararua, Pahi, Whakapirau and Tinopai. |
| Kaiwaka- Mangawhai | 3 | The area comprising the southeast section of Kaipara, including Kaiwaka, Mangawhai township and Mangawhai Heads and surrounding area, Oruawharo and the Oneriri Peninsula and Hakaru. |
| Te Moananui o Kaipara | 1 | Entire district. (NB Only those on the Māori electoral role can vote in this ward) |
The names of the wards would be Wairoa, Otamatea, Kaiwaka-Mangawhai, Te Moananui o Kaipara.
There would be no community boards in the district.
The Remuneration Authority allocates a pool from which Councillors are remunerated. This pool is paid from your rates. The pool does not change if there is an increase in elected members, therefore your rates won't be impacted.
Submissions can be made from Friday 27 August until Monday 27 September, with hearings scheduled for early October, you can fill out the survey here.
There will also be a drop-in event (COVID19 Alert Level dependent) at
Mangawhai Tavern Market, Saturday 18 September, 8.30am onwards
Dargaville Town Hall, Wednesday 22 September, 2.30pm - 4.30pm
Full details of the representation review, information for the online survey and market dates and times are available at www.kaipara.govt.nz/repreview
Related stories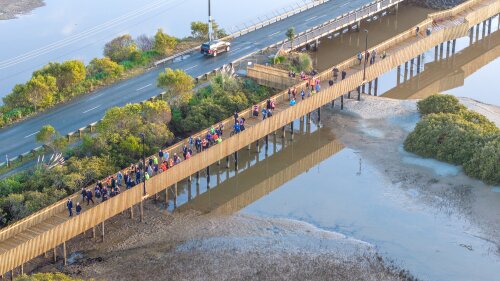 Sunny weather and an incoming tide provided the perfect backdrop to open the Mangawhai boardwalk to a large gathering last week.
The boardwalk is the second phase of the Mangawhai shared path project, connecting the village to the heads, and making it safer and easier to travel by foot, bike, or scooter along busy Molesworth Drive.
Read more