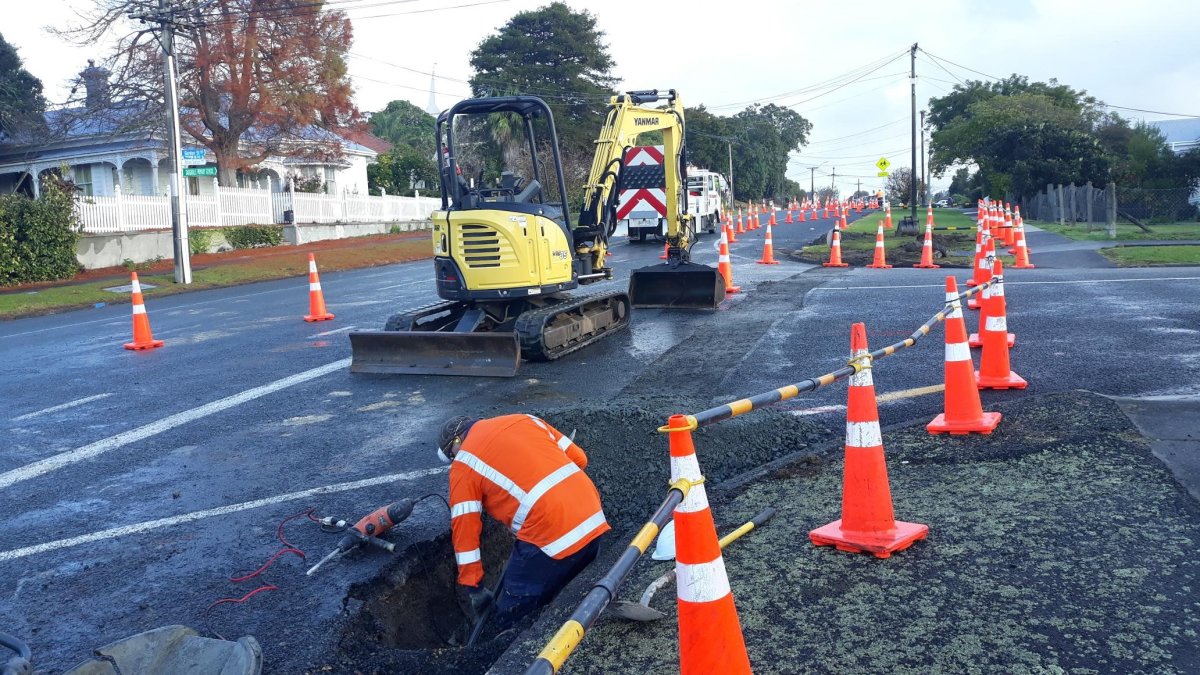 A section of Hokianga Road has been a hive of activity recently, with our contractors out busy replacing an ageing stormwater culvert. Over time, a section of the culvert had slowly collapsed inwards, causing the ground around it and consequently the middle of the road to slump.
Over a few days this week the team cordoned off the area, dug up the damaged section of the 225mm diameter culvert and replaced 20 metres of it with a new 300mm diameter concrete pipe.
Installing a larger pipe helps to future proof our network, as we need to allow for changing weather patterns and more intense rain events. The project cost $15,000 and is part of our wider maintenance programme for our stormwater infrastructure.
New culvert installed and fresh asphalt laid down (Gordon Street and Hokianga Road intersection)
Related stories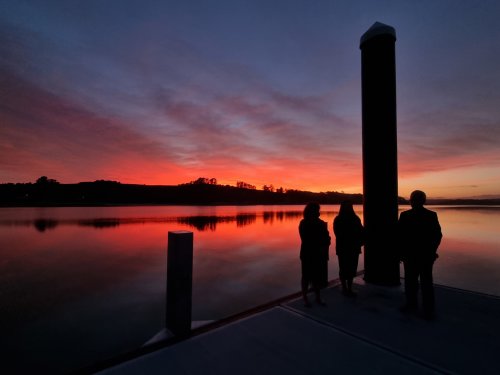 Construction for the Pahi wharf upgrade ended as it began months ago, with the sky lighting up slowly on the people gathered together. Voices joined in karakia and waiata, led by kaumatua Hone Martin and representatives of Te Uri o Hau swirled around the Kaipara harbour as a dawn blessing was performed to open the wharf's gangway and pontoon.
Read more