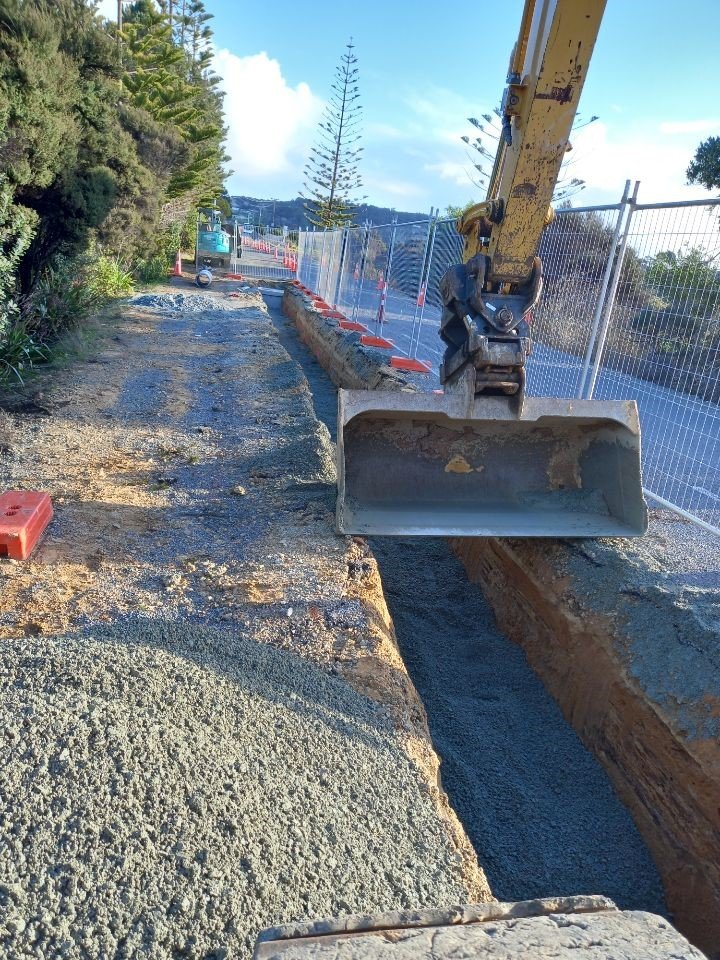 Village intersection improvements
The United Civil team are starting to work in the road (Stage Two of their work staging plan), focusing on the area at the western entrance to the Moir Street / Insley Street intersection. Their work to move and relocate stormwater networks, and the multiple services that run through the intersections, continues. Part of this work on the services involves future proofing, increasing the capacity of the utilities now with population growth in mind.

From Monday, pavement construction in this area (Moir St / Insley St) will start and stop-go traffic management will stay in place, with traffic limited to one lane in the work area.

We apologise for the inconvenience – we know the work is disruptive, and there are delays for people travelling through the area. Please plan for the delays, allow extra time for your journeys, and continue to support the Village businesses during this time. United Civil are working with the school and school buses, to coordinate adapted pick-up drop-off points for parents. If on foot, please use the clearly marked pedestrian routes.

The temporary pedestrian route running through the paddock opposite the Dune will soon be replaced with the permanent footpath, back alongside the road. You will have seen team prepping this now. Kerbing is planned next week, and the concrete crew will start to pour the footpath from 09 August.

There is a big team working hard onsite during the day and sometimes at night – please continue to adhere to the slower speeds in the area and look after our crews.

Extra carparking in the paddock next to the vet centre has been created, signposted and available for anyone to use.
Molesworth Drive shared path
Up on the shared path on Molesworth Drive, you'll see the United Civil team continuing to clear the path, and install the stormwater drainage along the route. The stormwater installation is a big part of the job and will take them another three-four weeks to finish in this current section, during which Estuary Drive exit to Molesworth will remain closed. The team will then move on to the next section further up Molesworth Drive.

Stop-go traffic management remains in place, with a section of Molesworth Drive limited to one lane in the work area.

The team have been monitoring the traffic light phasing and have reprogrammed them based on recent on and off-peak traffic volumes. A safe pedestrian route is marked onsite.
Related stories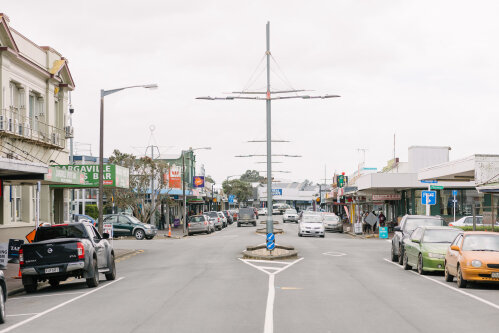 Dargaville residents and visitors are one step closer to easier and safer active transport options after Kaipara District Council's decision to progress the Kaipara Cycle Network Connections project.
Read more