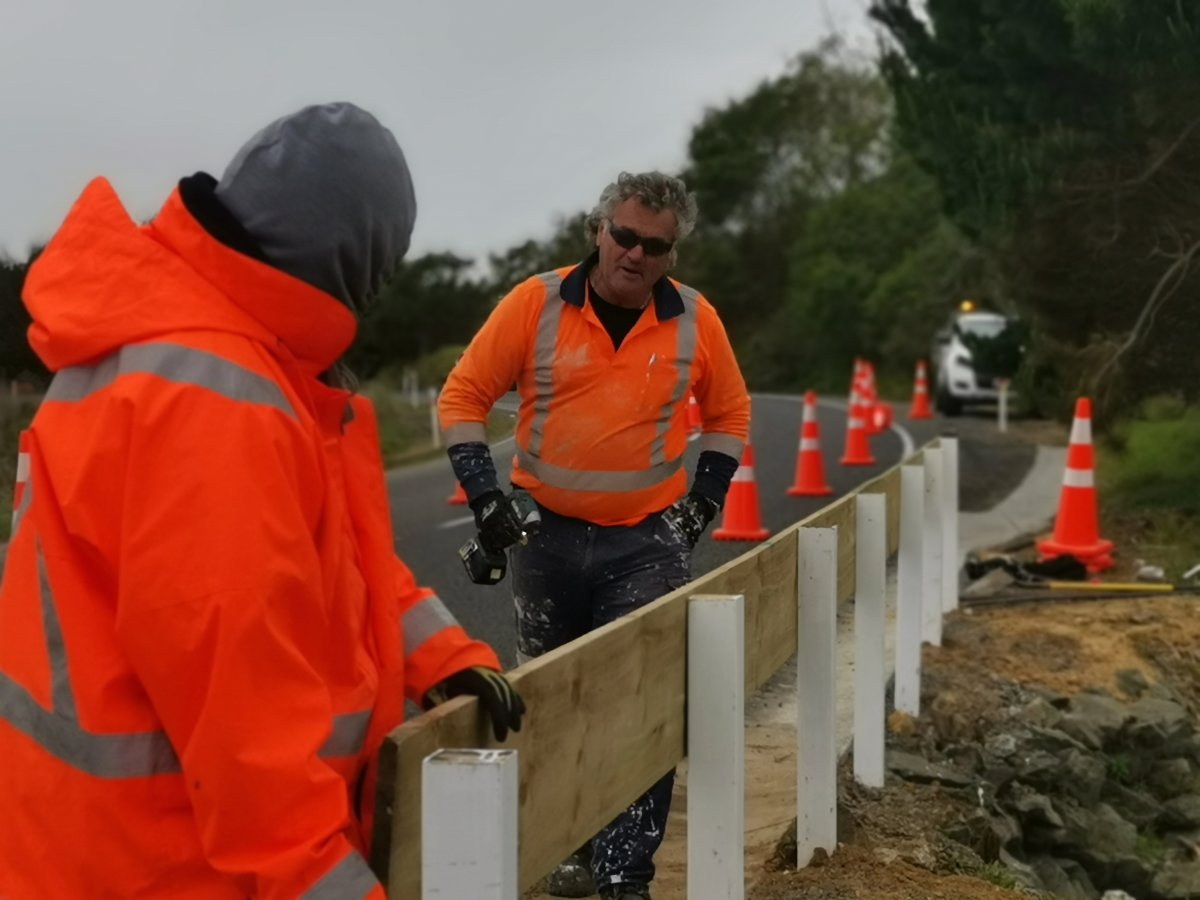 Photo taken by our contractor Ventia (NZ) Operations Ltd: Local legend Selwyn Watts undertaking sight rail improvements on Baylys Coast Road
Joint projects
Roadside projects completed under Te Tai Tokerau Redeployment Package
Kaipara District Council has used funding under the Te Tai Tokerau Redeployment Package to complete some exciting roadside projects. The funding package, through the Provincial Growth Fund, is providing urgent economic relief for those affected by the COVID-19 pandemic, by creating immediate work opportunities for local people.

Mahi has included prioritised roadside litter collections along Baylys Coast Road, Parore West Road, Waihue Road, and Tangowahine Valley Road, with more areas to be confirmed.
Our team is also working on other roadside improvements, such
as dangerous tree removal, self-seeded tree removal, noxious weed spraying, sight rail improvements in selected areas, as well as a new footpath in Matakohe. This work will improve the visual appeal of the areas, improve safety, and reduce need for future maintenance.
Related stories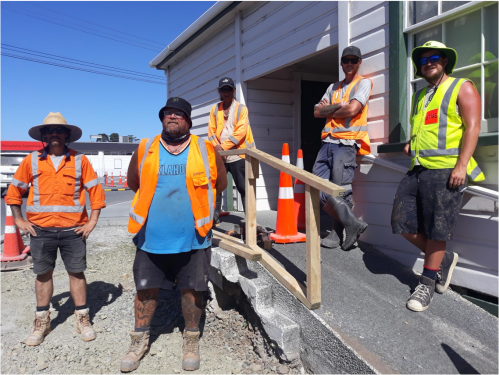 With the border opening there will be increased traffic travelling through both of the worksites. Please remind your visitors ahead of their arrival that these are still active work sites in the lead up to the break – give your friends and family a heads up so they can be prepared for possible travel delays and can plan their journeys accordingly.
Read more