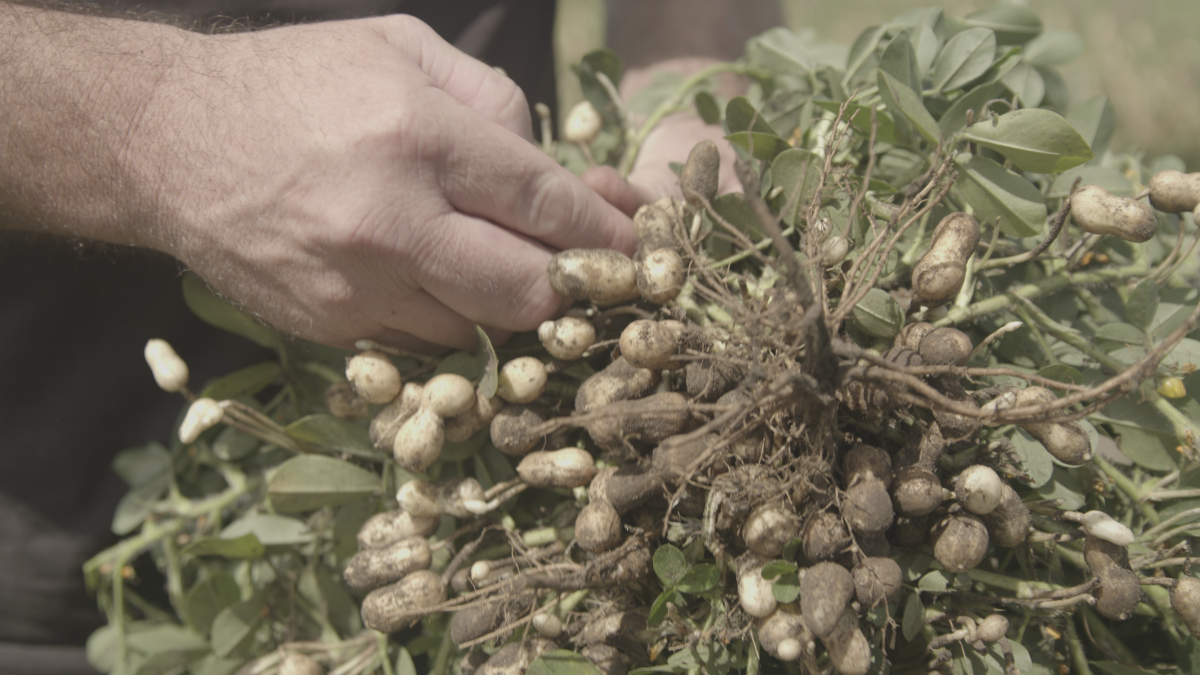 The Kaipara Kai Hub team have been in the news a lot recently with all their peanut trial mahi!
One of the many projects the team have been involved with are three (now very famous) peanut trial sites.
The sites were identified by the Hub team and Ministry for Primary Industries (MPI) using Plant & Food research commissioned by Council as part of the Kaipara KickStart programme. This research is available on our website.
The trial sites are predominantly funded under the Sustainable Food & Fibre Futures Fund (MPI). The Hub team helped Pic's Peanut Butter and MPI select three sites for the trial planting in the Kaipara – Ruawai, Pouto Peninsula, and in the Kai Iwi Lakes area.

The interim results are looking promising with higher than expected yields at the Te Kopuru site. Talks are underway for a second trial but on a larger scale, that will involve importing harvesting equipment from Australia.

In other news, Jeanette has been visiting new and emerging growers around the District, providing knowledge and advice on what is best suited to their soil types, water access, slope aspects and land use.
The Hub team's Path to Market workshop series are well underway, and there's a variety of interesting products being discussed that people around the District are either growing or looking at growing.

The Ruawai office is closed due to health & safety issues with the building, but the Kai Hub team are still out and about working hard. Get in touch with them via www.kaiparakaihub.nz
The Kaipara Kai Hub provides on-the-ground support that enables land to be used to its best potential. The Hub is managed by Northland Inc, and is part of Kaipara Kai, one of four KickStart projects led by Kaipara District Council and paid for by the Provincial Development Unit.
Related stories
The end of another winter gave us some much-needed sunshine and blue skies. Now with Spring upon us and the days getting longer, our focus moves to pavement works.
Read more