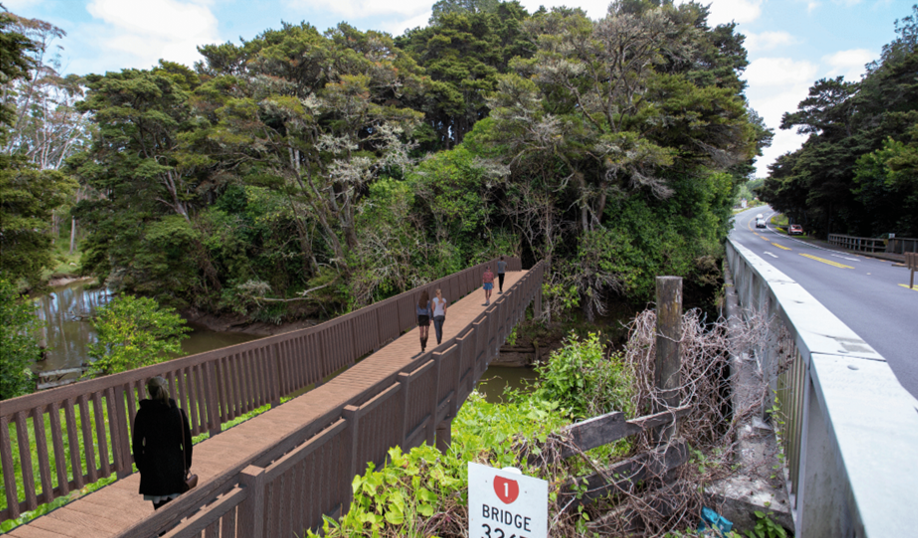 Two footbridges are to be erected in Kaiwaka, parallel to State Highway 1 and crossing streams at the northern end of the township.
State Highway 1 sees over 10,000 vehicles per day at this point and the footbridges will make it safer for pedestrians to cross the river than the current State Highway bridge that offers little separation between them and the traffic.
The footbridges are made possible with a $750,000 grant from the Provincial Development Unit announced last year.
Consultation with the community in December 2020 confirmed the preferred location for the northernmost bridge was to the west of SH1, crossing Mountain Creek and linking it up to McClean Park. The southern bridge, crosses the Kaiwaka River near Oneriri Road, and both bridges will link to an underpass that goes under the state highway to the east side.
Since then engineers and surveyors have been writing the bridge specifications, ready for approval by DOC, who owns the land the bridge will sit on. Next steps are to ask Te Uri o Hau to report to us on the potential cultural impact of the bridges.
All going well, and subject approval by DOC, we expect to be tendering for contractors in late March, with work starting in late August. The bridges are likely to be completed in February 2022, with the grand opening pencilled in for March.
Related stories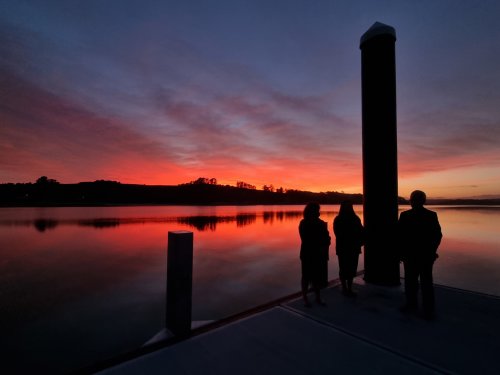 Construction for the Pahi wharf upgrade ended as it began months ago, with the sky lighting up slowly on the people gathered together. Voices joined in karakia and waiata, led by kaumatua Hone Martin and representatives of Te Uri o Hau swirled around the Kaipara harbour as a dawn blessing was performed to open the wharf's gangway and pontoon.
Read more