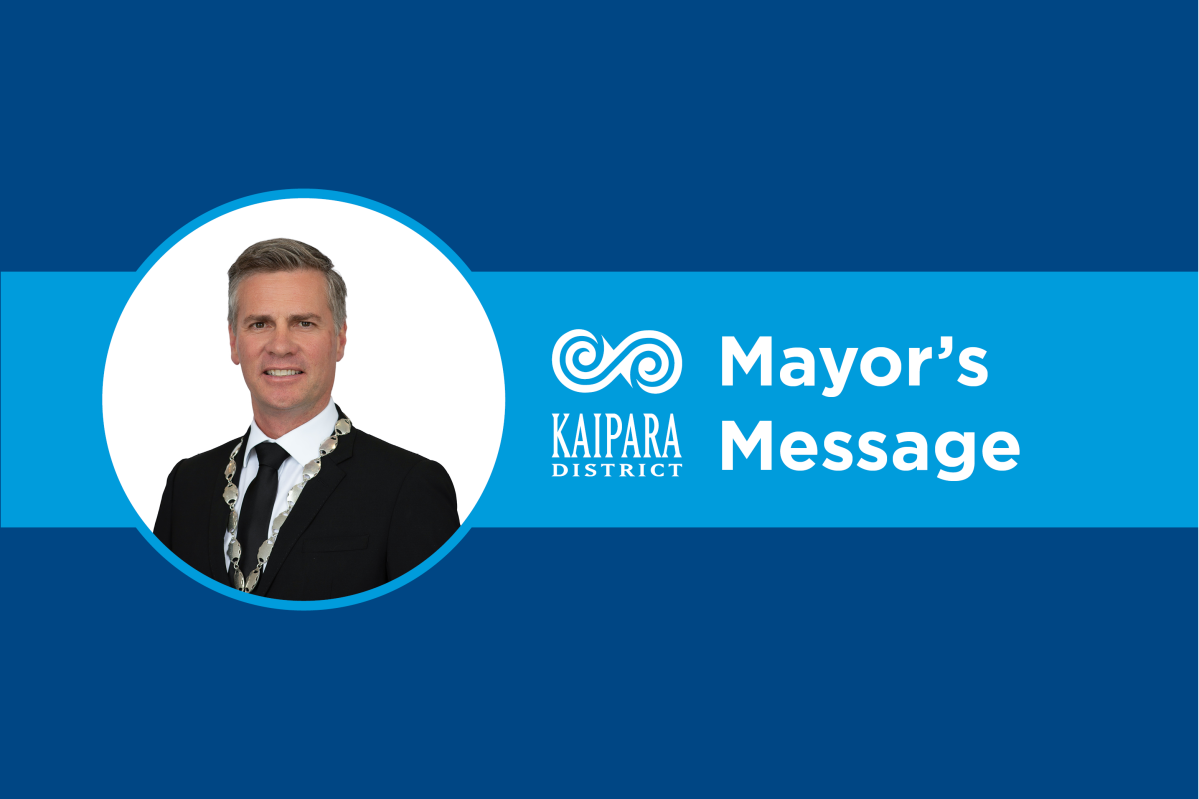 Kia ora,
Complex problems for councils seldom come as neatly packaged as the "Better Off" funding which is part of the Three Waters Reforms.
"Better Off" is the label the Government has given to their sweetener package of funding for Councils as part of the proposed Three Waters Reforms. KDC has been expressly allowed to apply for up to $16.1m of funding for great legacy place-making community projects which would benefit the community into the future. Perhaps Town Centre make-over plans and actions for each Kaipara town, large and small? Perhaps an awesome new library for each of our two largest towns, Mangawhai in the east and Dargaville in the west? Several new two-lane bridges to replace single-lane ones? Any of these projects would be greatly appreciated by many Kaipara people. So far, so easy. Choosing how to spend that $16.1m is one thing, whether to engage with this is another.
One of the conditions for a council making an application for this fund is that the council would be forbidden from criticising the Department of Internal Affairs (DIA) or anything about the proposed Three Waters Reforms. Any such criticism would see the grant money returned to Government and the agreement cancelled. Stay silent and Kaipara gets to have the $16.1m of projects, or speak against the reforms and we miss out. What would you do?
Kaipara District Council at present still has many questions about the proposed Three Waters Reforms which were formally put to the Minister and DIA in September and remain unanswered. Those answers may be satisfactory or unsatisfactory, we can't yet know. Added to that, within the next few weeks the Parliamentary Bill for the Three Waters Reforms is expected to have its first reading. At that point the Three Waters story will ramp up to the next level, with added complexity, details and noise from communities. Opposition parties are already saying they'd cancel the reforms and repeal legislation which hasn't even been seen yet. It's all becoming very political.
While that heat and noise builds, what about Kaipara's $16.1m 'Better Off' funding and its projects? For councils there is a deadline of 30 September by which to make their application for 'Better Off' funds, which is one week before the 8 October local government elections. Candidates would be expected to understand the proposed reforms as those reforms are likely to change councils profoundly, but would criticism of the reforms jeopardise the funding and the chosen project? The timing here is lousy. Inserting a key project decision, and under such circumstances, into the mix of all this is challenging for councils.
Ngā mihi
Mayor Jake
Dr Jason Smith, Mayor of Kaipara District
Related stories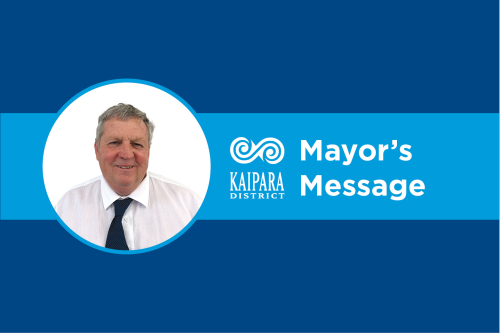 Firstly, a hearty warm welcome to our recently anointed citizens. I was proud to be part of the ceremony in Dargaville celebrating and recognising fourteen Kaipara residents of different nationalities.
Read more