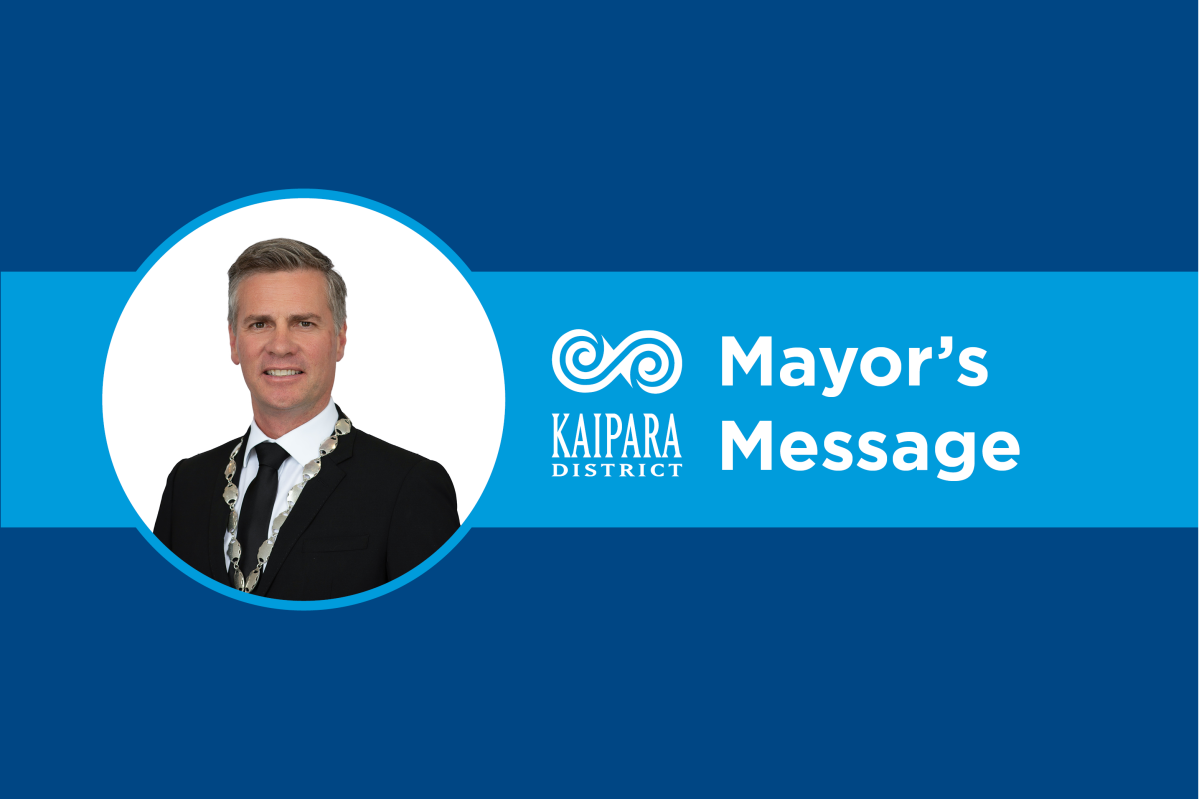 Kia ora,
In a flash the Three Waters Reforms have gone from looking reasonable to being radical reform, with Mayors across the country panning the announcement by Minister Mahuta that Government will, after all, be compelling all Councils across New Zealand to surrender their drinking water, wastewater and stormwater assets to be reorganised into mega-entities.
The 27 October announcement that the reforms would be compulsory for Councils is a rejection of the good faith approach Kaipara District Council has taken, and I'm sad and angry for that. Though KDC has little confidence in the proposals it has remained 'inside the tent' in the hope there would be clear Kaipara-specific information on which to be able to make an evidence-based opt-in/opt-out decision as we had been told by the Minister we would be able to do. The idea of Councils 'opting-out' of the reforms is now cancelled.
What does it all mean for Kaipara people now? In truth I cannot explain to you in totality what these reform proposals may mean for Kaipara people. While we have many questions remaining unanswered, everything we know so far is available on the KDC website www.kaipara.govt.nz/threewaters. There is more water to go under the bridge on this subject, including a new Working Group to look into proposed governance arrangements. Even though these reforms are now to be mandated, the story is not set yet.
I've written to Minister Mahuta that I look forward to welcoming either herself or her staff to Kaipara to explain these reforms to our people. This political project of the Government should be better explained to the people of Kaipara District by Government, as it's their project. It's not for me or any Councillor to justify or explain these reforms, and in any case this would be especially difficult to do without having had our Kaipara questions answered.
At its simplest, here's the shift that's ahead: A hundred to one. Kaipara people have an elected Council which presently governs 100% of their water infrastructure assets. The radical reforms now have it that Kaipara's water assets will be tipped into a new mega water company, and when the other three Councils have tipped in theirs too Kaipara's share will make up 1% of the northern Entity A mega water company. A drop in the bucket, but our special drop. If anyone asks, for Kaipara it's a one hundred to one shift. The odds are on that Kaipara people won't get any voice on waters once these radical reforms are done. But I'll continue advocating for what's best for the people of Kaipara District no matter what and for however long it takes.
Stay well, noho ora mai
Mayor Jake
Dr Jason Smith, Mayor of Kaipara District
Related stories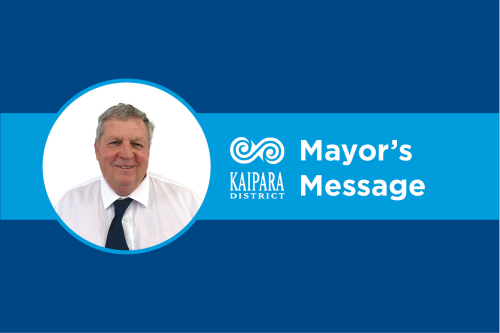 I said in my last message that I would be checking my bike and getting ready for the opening of the Mangawhai boardwalk soon. And true to my word, I did!
Read more