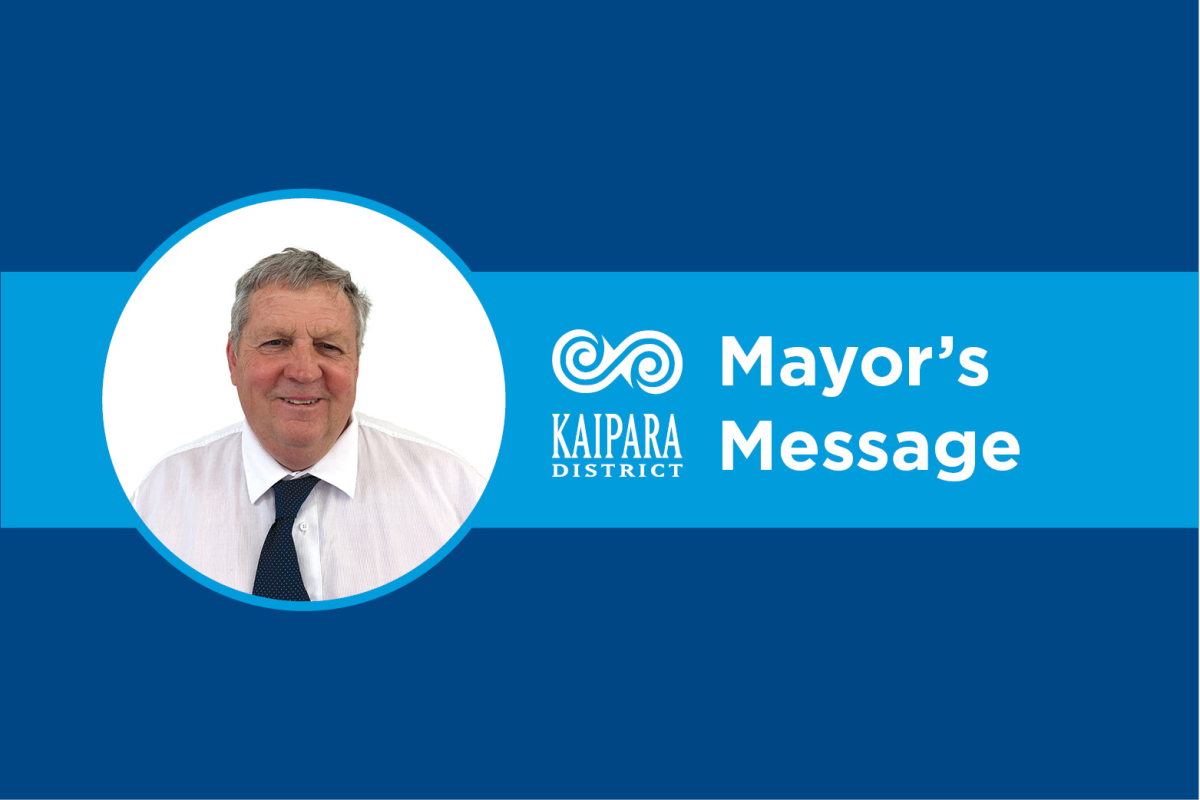 Greetings,
Firstly, a hearty warm welcome to our recently anointed citizens. I was proud to be part of the ceremony in Dargaville celebrating and recognising fourteen Kaipara residents of different nationalities. To the new citizens, I am glad you have chosen to make New Zealand and specifically Kaipara District your future home. Welcome.
It's been good to talk with so many of you at the recent market events where Council has had a stand. I know many of us (both elected members and Council staff) go to these markets regularly in a personal capacity and we have enjoyed attending as representatives of KDC to talk with the community and discuss what Council does.
In the last Council meeting elected members made the decision to opt out of our membership from Local Government New Zealand (LGNZ was created in the 1980s to represent the national interests of councils in New Zealand). Personally I could not see enough benefit in remaining subscribed to LGNZ – we were simply not getting our value for money. The decision will save KDC approx. $48,000 per annum. We are running a lean outfit where every dollar counts, and are continually looking for ways we can trim Council budgets. It's not just the cost. Arguments that KDC needed to stay in LGNZ to be able to collectively lobby central government on issues have fallen short – local council-led action groups such as Communities 4 Local Democracy – formed outside of LGNZ to advocate for better solutions than the Three Waters proposals – are a case in point. We can and have built strong relationships and strategic alliances with other councils on our own, and will continue to do so.
On a final note, I am pleased that Muddy Waters Gallery, the Dargaville Community Cinema Charitable Trust together with Council staff have worked constructively on a temporary solution that will enable the Cinema to operate. Particular thanks must go to John Pickworth and the Muddy Waters Gallery for offering up their space for the cinema ticket office. I'm confident that collectively the groups will continue working on a more permanent solution for further down the track, once the annex is demolished. Pleased to see such a positive outcome, a win for everyone, but most especially the community.
Mayor Craig Jepson
Kaipara District
Related stories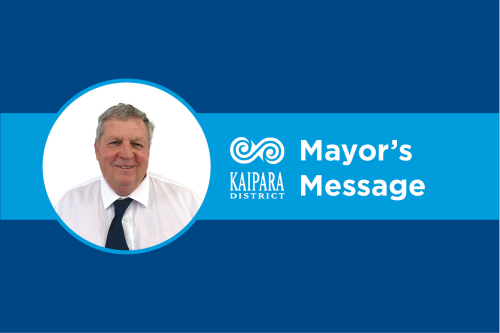 I said in my last message that I would be checking my bike and getting ready for the opening of the Mangawhai boardwalk soon. And true to my word, I did!
Read more