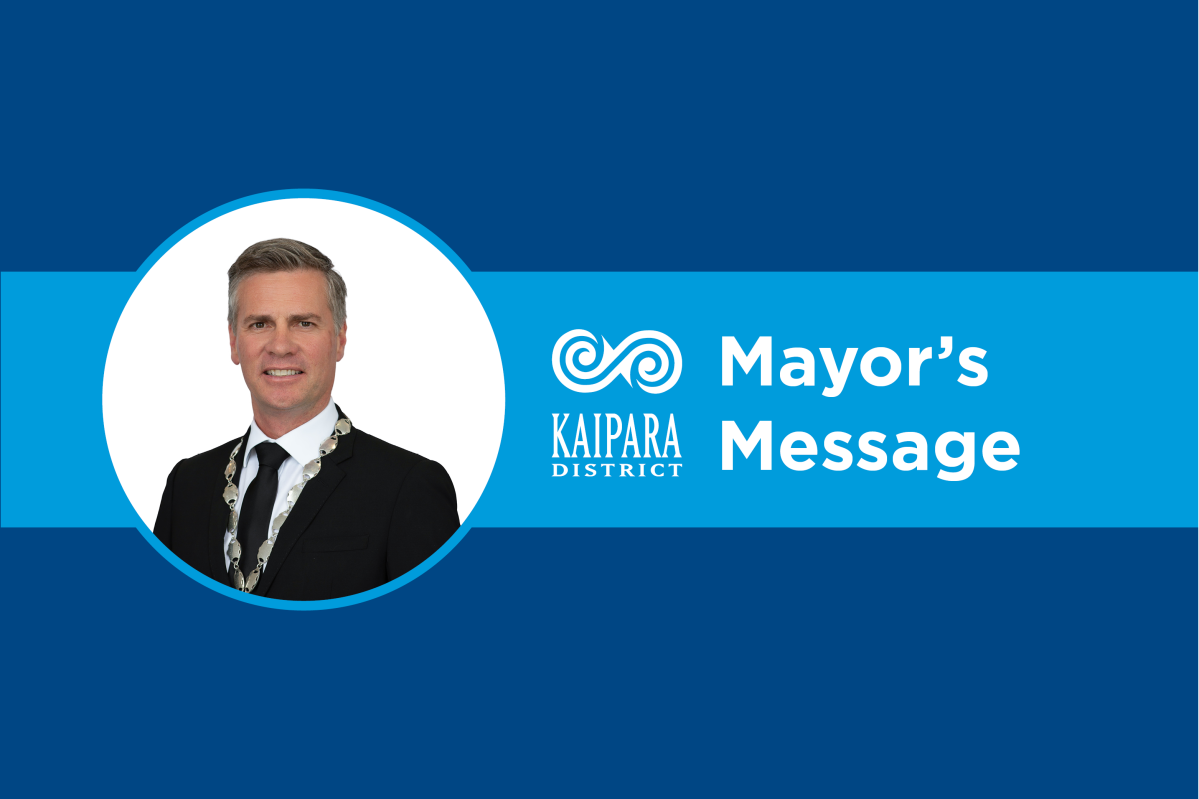 Dr Jason Smith, Mayor Kaipara District
Mayor's Message
Mayor's Message - February 2021
Kia ora
In the last month the COVID-19 pandemic has directly impacted Kaipara District twice – once with the 'Northland case' who visited tourism hotspots from Mangawhai to Matakohe and then with the 14/15 Feb checkpoint/boundary confusion which affected large numbers of Kaipara people and for a day effectively cut Kaipara District in half. For Kaipara, as neighbours to Auckland we're certainly in a unique hot zone and recent events show we need better attention from many agencies on our local needs when COVID-19 alert levels differ across the shared regional boundary.
In response to the lockdown confusion for Kaipara people this week a small group is being established with key people from Government, iwi and me to meet regularly and consider issues about the Government's checkpoint boundaries and "borderland" issues. The first meeting should be next week, prompted by what happened with the 14/15 Feb Government-sited checkpoints and how Council and others had to respond with limited information. I want better linkages to be in place in advance of any future lockdowns, so Council will be able to respond quickly, clearly and consistently in line with direct Government decisions around the pandemic in a joined-up way. We can all expect more lockdowns in future with Auckland being at a different alert level to Kaipara. For all Kaipara communities I simply want as little unnecessary disruption as possible for people in a time that's challenging enough anyway. I look forward to sharing updates with the community as we progress this.
Recent rains have helped ease drought pressures but have also made our unsealed road network very challenging in places. During summer the roads can't be graded as loose gravel would then end up on the side of the road or in a ditch rather than in the road surface. So summer rain highlights where road surfaces are not wearing well. The good news is that the heavy metalling program including the $8m PGF grant for unsealed Kaipara roads is starting now. The biggest single step-change for Kaipara roads begins! Over the next two years we should all see improvements here.
Coming up in March is the Long Term Plan Consultation Document Towards A Better Kaipara. I hope you'll get into it and have your say on how we shape the future of this place for the next decade. We're starting with a proposed average rates increase of 3.37%, and your feedback is important to help Council prioritise how we grow.
Before we start out into that next plan, a major milestone from former Kaipara times has recently been crossed and deserves special mention: the district-wide portion of the Mangawhai Community Wastewater Scheme has been paid in full, earlier than expected. This legacy from a painful part of Kaipara's story has hung heavily for years but a tough era has now passed. I feel lighter for this and acknowledge all the hard work of many here, and the clouds continue to lift. How we are moving on. Keep safe as you go.
Ngā mihi nui
Mayor Jake
Dr Jason Smith, Mayor of Kaipara District
Related stories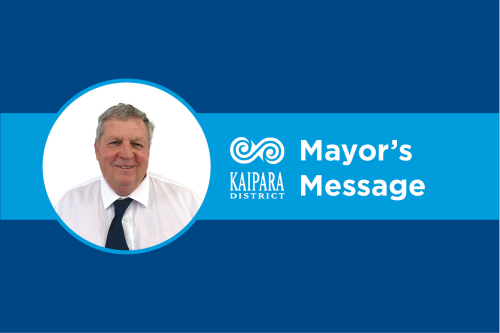 I said in my last message that I would be checking my bike and getting ready for the opening of the Mangawhai boardwalk soon. And true to my word, I did!
Read more