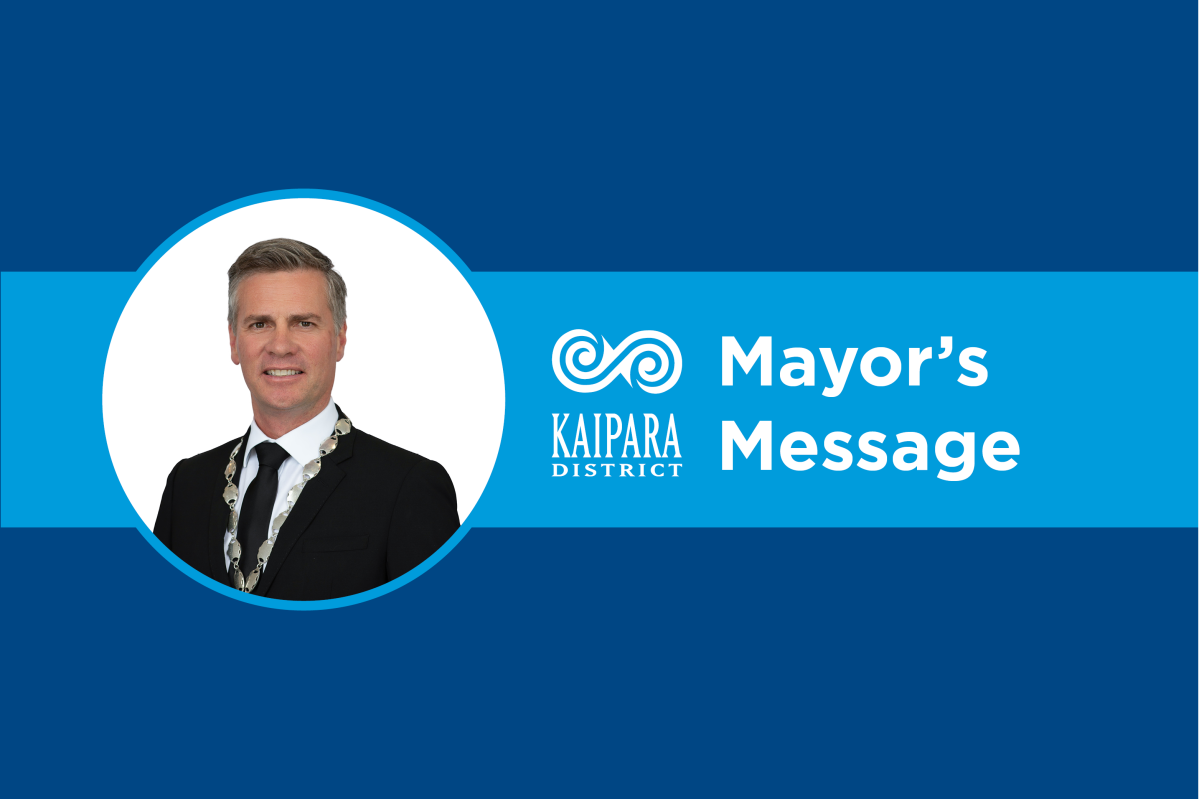 Kia ora
Records have been tumbling at Kaipara District Council and I expect a new level has just been set for the longest single-day Council Meeting; our Long Term Plan Deliberations meeting was 10 hours long, starting at 9.30am and finishing at 7.30pm. All 26 decisions were made in one efficient but long day rather than spread across two days. Kaipara District Council was working hard and working well, getting the job done. There were disagreements, debates and lots of democracy in action. Careful consideration was made of each and every decision, for example whether Kaipara would go to recycling crates or remain with yellow bags – this item alone took two hours to resolve! Such is the care being taken by these Elected Members to make the best decision possible.
The Long Term Plan or LTP is the Council's business plan or "Budget" for the next decade. Based on the 26 decisions made for the LTP the direction is now set Towards A Better Kaipara which is the Council's vision for this work. Some of the highlights include:
enhanced recycling in Kaipara
Equalisation of water rates and of wastewater rates across Kaipara District
the Dargaville Civic Precinct will be proceeding and a new library site in Mangawhai will be established,
Climate Change adaptation work will be undertaken with communities,
Security of water supply projects will be advanced for Dargaville and Mangawhai.
As a Council we're tackling some hard things and facing up to matters which need to be addressed, all while trying to keep a lid on rates increases. An early indication is that the average general rates increase for the average Kaipara property will be about 5.3% this coming year. Exact figures are now being calculated and, following careful assessment by our auditors, will be confirmed before the 30 June adoption of the LTP.
Recently, Government announced they're exploring new models of what local government could be – not simply the Councils we have now. On 02 June the Future of Local Government Panel will be meeting with the elected members of Northland for the first time. This will be for them to outline to us their process for the next 18 months as they develop a proposal for how Councils will be in future. I'm keen for the voices of Kaipara people to be heard clearly from the start and encourage everyone with an interest in the future of this place to contact your local Ward Councillor before 02 June and tell them what you want to see or hope not to see in any review of Local Government. All nine Kaipara District Council elected members are invited to the 02 June meeting, and with your input will have extra clear local messages to share.
Thanks in advance for making the voices of the Kaipara loud and clear through your Ward Councillors and me – we're here to represent you.
Ngā mihi nui
Mayor Jake
Dr Jason Smith, Mayor of Kaipara District.
Related stories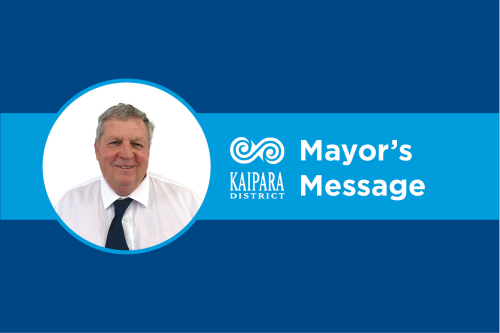 I said in my last message that I would be checking my bike and getting ready for the opening of the Mangawhai boardwalk soon. And true to my word, I did!
Read more