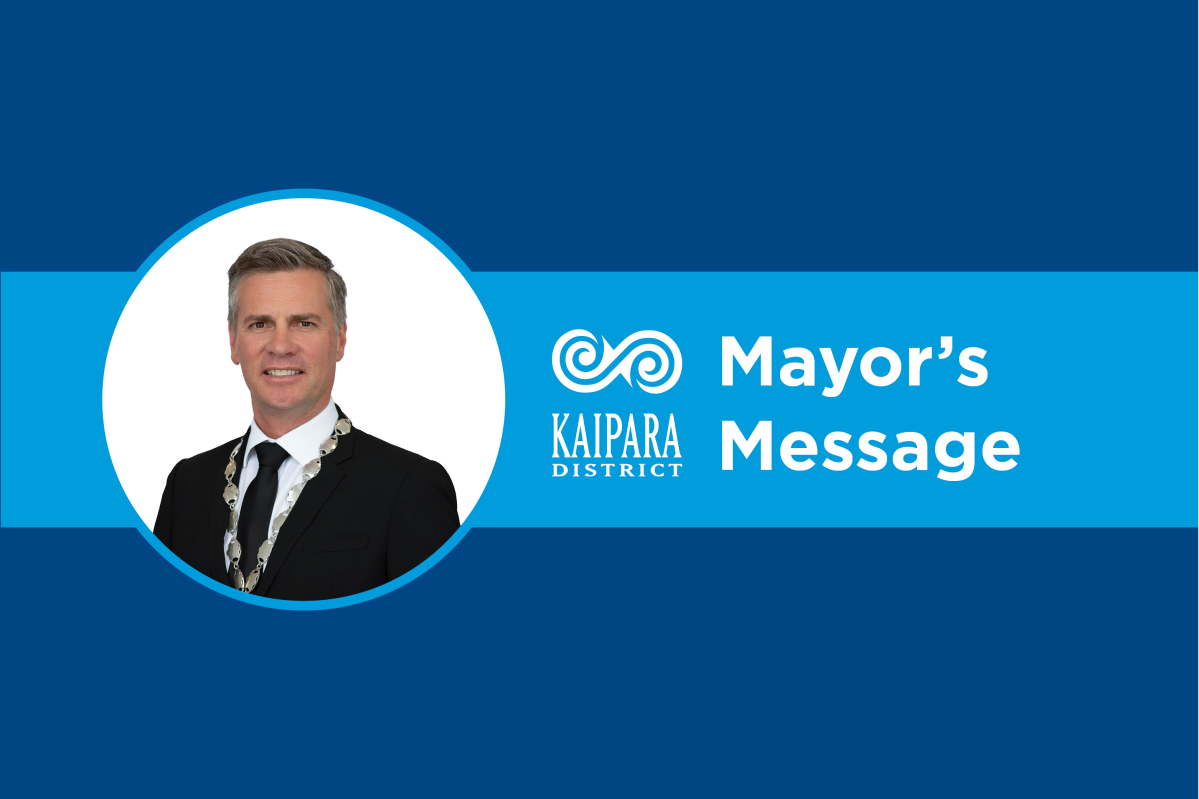 Happy new year greetings to you as we roar on further into the Twenties. Already it's lining up to be a cracker of a year for Kaipara District Council, and our summer season is well underway.
Some reminders of what Kaipara Summer 2021 means right now:
A total fire ban
No graders on unsealed roads as they're too dry.
Water restrictions in place for Dargaville and Baylys Beach;
"Come on in, the water's fine" is a catch-cry I've heard all across this summer between the two oceans and two harbours of Kaipara District. It's a reference to the warm water temperatures but also to the unpolluted waters here. Not taking anything for granted, it's a real pleasure to know all our Kaipara District beaches and harbours are swimmable, with no breaches of sewage systems here to make any of our great coastline or waterways unsafe for swimming. In a season where other councils across New Zealand are taking a bit of a bath over sewage system failures, long may KDC's good performance last with no breaches onto beaches.
Long Term Plan 2021-31 is rapidly taking shape and an early draft of it is with auditors at present, before February final shaping of the Consultation Document which will be available in March. At present it's looking like we're starting from a base of 3.37% average rates increase for the first year plus targeted rates and also optional projects being put to the community. Your new property valuation will be available online and in our office soon, and is an important factor in determining how rates are calculated for individual properties. Remember, property values change by different levels across the District. Properties where there's a value rise less than the average will pay less of the general rates and properties that have seen a valuation rise more than the average will pay more to reflect this – that's the way the system works, so this valuation information is key. You'll see more information about this when you receive your new valuation notice in the near future.
In the stream ahead are four important matters in January, February and March for which to keep an eye out:
Property valuation letters from Quotable Value early February;
Northland Regional Council release of new coastal inundation/sea level rise maps;
Kaipara District Council Long Term Plan 2021-31 release of Consultation Document in early March, for you to have your say about the decade ahead;
Central Government direction about the future ownership of every council's 3 Waters assets (drinking water, wastewater, stormwater) in late March/early April.
For now, taking an optimistic look at the future of this place I recommend checking out the aspirational Kaipara District Spatial Plan 2050 – Ngā Wawata, which has just been made available on the website www.kaipara.govt.nz/spatialplan. With a future so bright, you gotta wear shades!
Ngā mihi nui
Mayor Jake
Dr Jason Smith, Mayor of Kaipara District
Related stories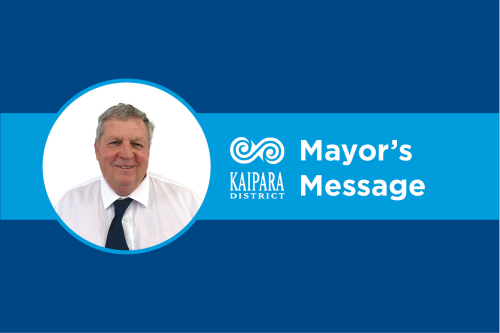 I said in my last message that I would be checking my bike and getting ready for the opening of the Mangawhai boardwalk soon. And true to my word, I did!
Read more