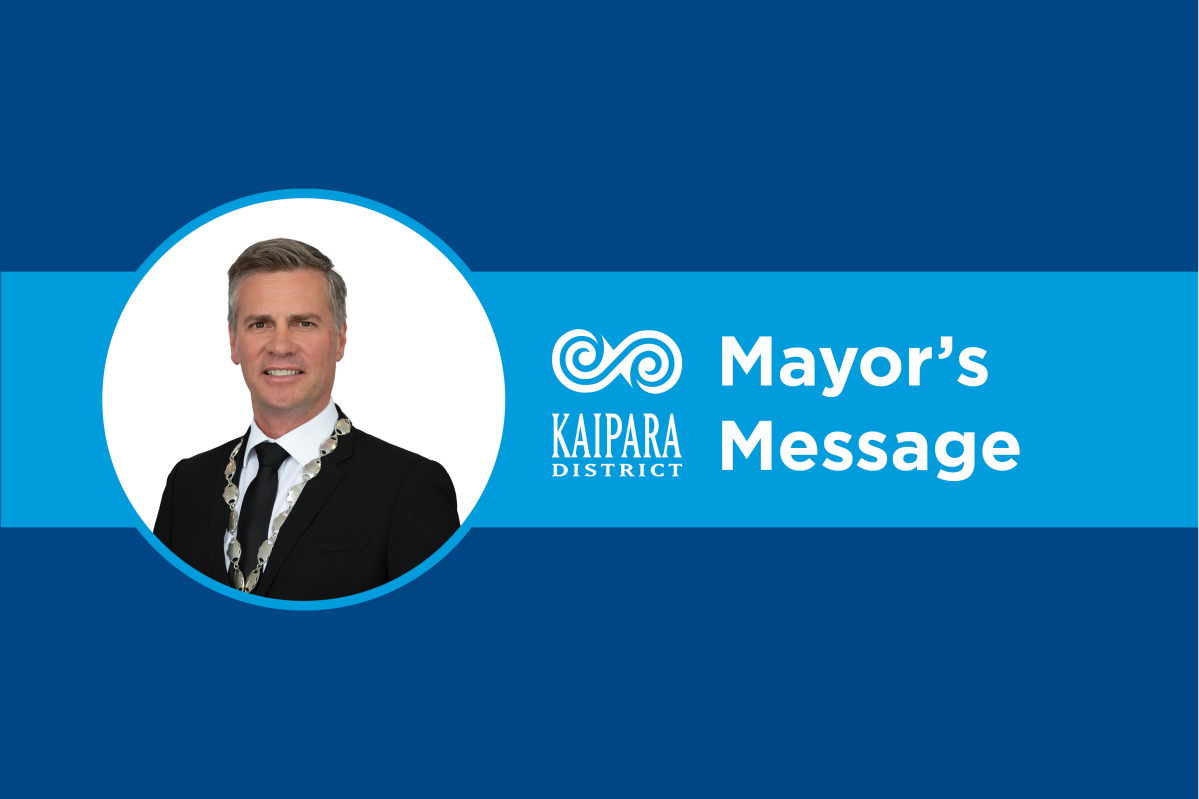 Kia ora
Two years ago last week the Government started its rollout of the first responses to the COVID-19 coronavirus. We've been living in a pandemic since then. Now the news is that Government expects the Omicron variant of the COVID-19 virus will be surging across our communities in February and March. Government is managing us towards a kind of summer-autumn virus period, knowing that a winter virus peak would be much worse. The modelling predicts by Easter and ANZAC Day we should be over the worst of this next phase. Right now it's a bit like we're sitting on the beach in the sun and are about to be smashed by a big wave; it's hard to know exactly how things will turn out until we're through it. So it's best to be prepared. It will pay to have a personal plan for what you and your family will do when the virus is soon among us.

For its operations Council has developed business continuity plans to be able to keep services working, especially essential services. Expect to see ongoing clear communications on this, and as situations develop and change then expect Council to be responsive to new priorities and emerging focus areas. We're thinking fast on our feet and keeping things going.
Key projects ahead include:
a finalisation of the Annual Plan for 2022/23 which elected members and staff will continue meeting and working towards over the next few months. We're alert to NZ's rapidly increasing inflation and rising costs of projects and staff. Council works really hard to balance what Kaipara people need their Council to be doing and ensuring rates are affordable. I hear your frustrations about the rising costs of everything that everyone is facing right now, and we hope to improve our Annual Plan from earlier forecasts.
District Plan Review is on track for a draft version of the document to be shared in April/May. Staff, elected members and expert consultants will continue shaping and crafting this new version of the rule-book for a better Kaipara through the coming weeks and months.
Roading projects such as Waipoua River Road where pavement construction is due to start in February. By Easter we should see the completion of the sealing of Pouto Road Phase One, by which time the new autumn season of the $8m PGF unsealed roading network developments will have commenced.
Speaking of roads, look out for the Government's Speed Limit Review of the State Highways in Northland coming soon. Early indications on the proposal are that the fastest speed on more than 800km of highways in Northland will be 80km/hr. Unreal. Please have your say when submissions open, and go safely.
Ngā mihi
Mayor Jake
Dr Jason Smith, Mayor of Kaipara District
Related stories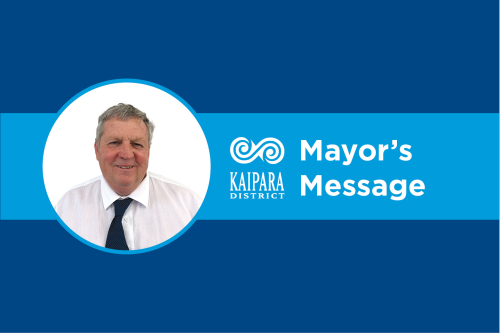 Firstly, a hearty warm welcome to our recently anointed citizens. I was proud to be part of the ceremony in Dargaville celebrating and recognising fourteen Kaipara residents of different nationalities.
Read more