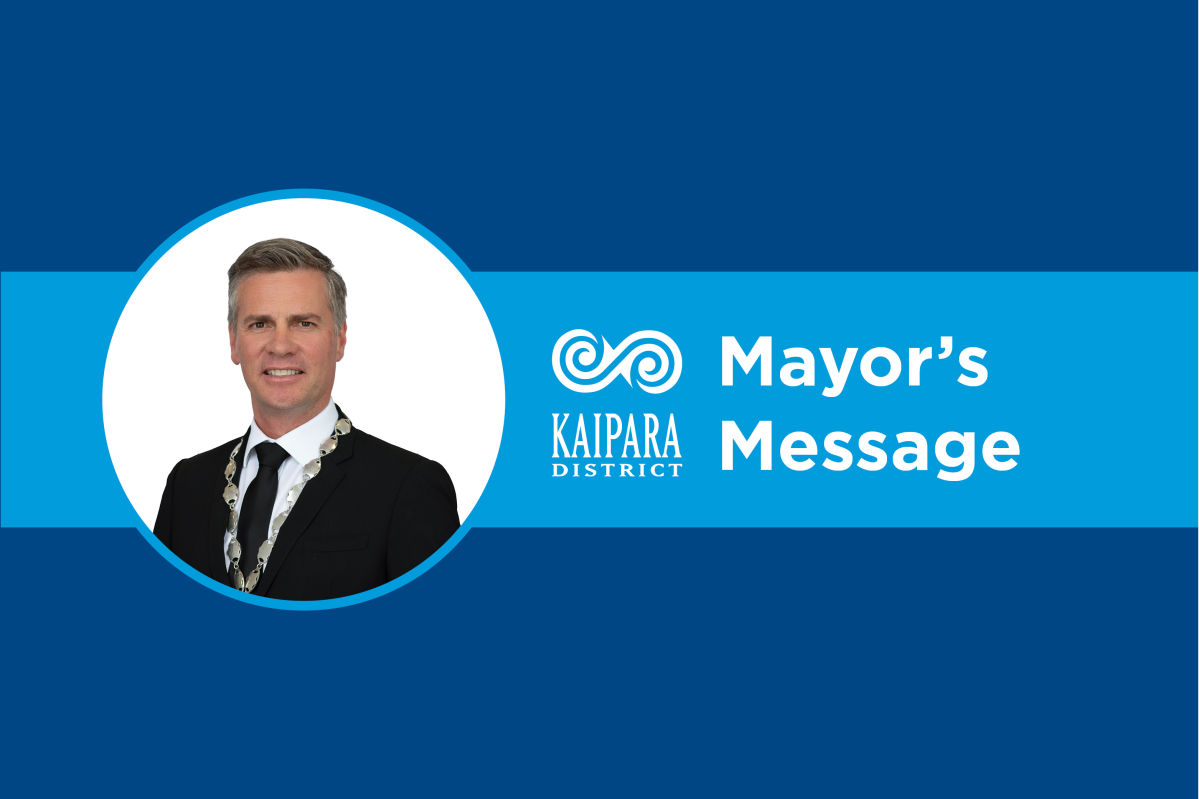 The darkest part of winter is here and yet there is so much light in Kaipara District. In the Government's Budget Speech by the Minister of Finance only one place in all New Zealand was named – Kaipara. Something good in the wind would be blowing our way. Since then the Prime Minister has announced $100m of Government contribution for remediation and restoration of Kaipara waterways. One third of all land between Auckland Harbour Bridge to Cape Reinga flows into the Kaipara, so this impressive figure may seem a drop in the ocean – but it's a great recognition of a kind we've never had for our great big harbour.
From the shores of our smaller harbour, the team from Sustainable Kaipara based in Mangawhai have recently been awarded $360,000 for a waste minimisation programme to run across Kaipara District. Congratulations to them, and also to the other three groups for whom Provincial Growth Fund announcements have just been made: Maungaturoto Community Charitable Trust with $1.8m for their Dementia Unit, Progressive Paparoa with $750,000 for their retirement subdivision and The Kauri Museum with $3m for new interpretations and connections for the community with the story of the kauri. These tireless groups have been working, fundraising and leading visionary projects in their communities, and I'm delighted their efforts have been recognised and they will be able to rise strong and shine. Kia kaha Kaipara, rise strong!
The COVID-19 lockdown period has passed but we all see events overseas where other nations are dealing with the pandemic health crisis which has increased in intensity in recent weeks. While the health emergency has not happened here, concerns are with the economy. One of the Kaipara responses was the establishment back in early April of our Taskforce for Economic Support and Recovery. The Taskforce has been working across the district and Dargaville, Ruawai, Paparoa, Maungaturoto, Kaiwaka and Mangawhai each have had two Zoom meetings to share experiences and find new connections to business support. There's also been research through The Peoples' Panel (have you joined yet? www.kaipara.govt.nz/panel) of how people were affected by the lockdown. Results of this work led by Deputy Mayor Anna Curnow are available at www.kaipara.govt.nz/taskforce, along with the suite of supports KDC is providing. We're getting on with rising strong.
Speaking of "suites", the collection of Kai in Kaipara reports including the new topoclimate study for Kaipara District is now complete. I call this the "Sweet As Suite" of documents about what will grow best here in this district where we already grow our sweet potato kumara so well. Research of this type and detail has never been done before for Kaipara; it includes future climate predictions, is focused for farmers and growers and how everyone can make better use of this place. New ways to grow the kai in Kaipara can be found at www.kaipara.govt.nz/kai or by visiting the team at the Kai Hub in Ruawai. Together we're growing a better Kaipara.
Everywhere you look there's light and green shoots. Feels like the start of a new season is upon us. Just in time for the drought to break, calving and lambing to begin and Matariki to return to our skies.
Ngā mihi o te taima o Matariki
Mayor Jake
Mayor Dr Jason Smith Kaipara District
Related stories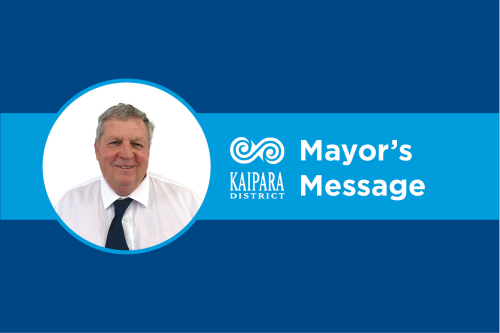 I said in my last message that I would be checking my bike and getting ready for the opening of the Mangawhai boardwalk soon. And true to my word, I did!
Read more