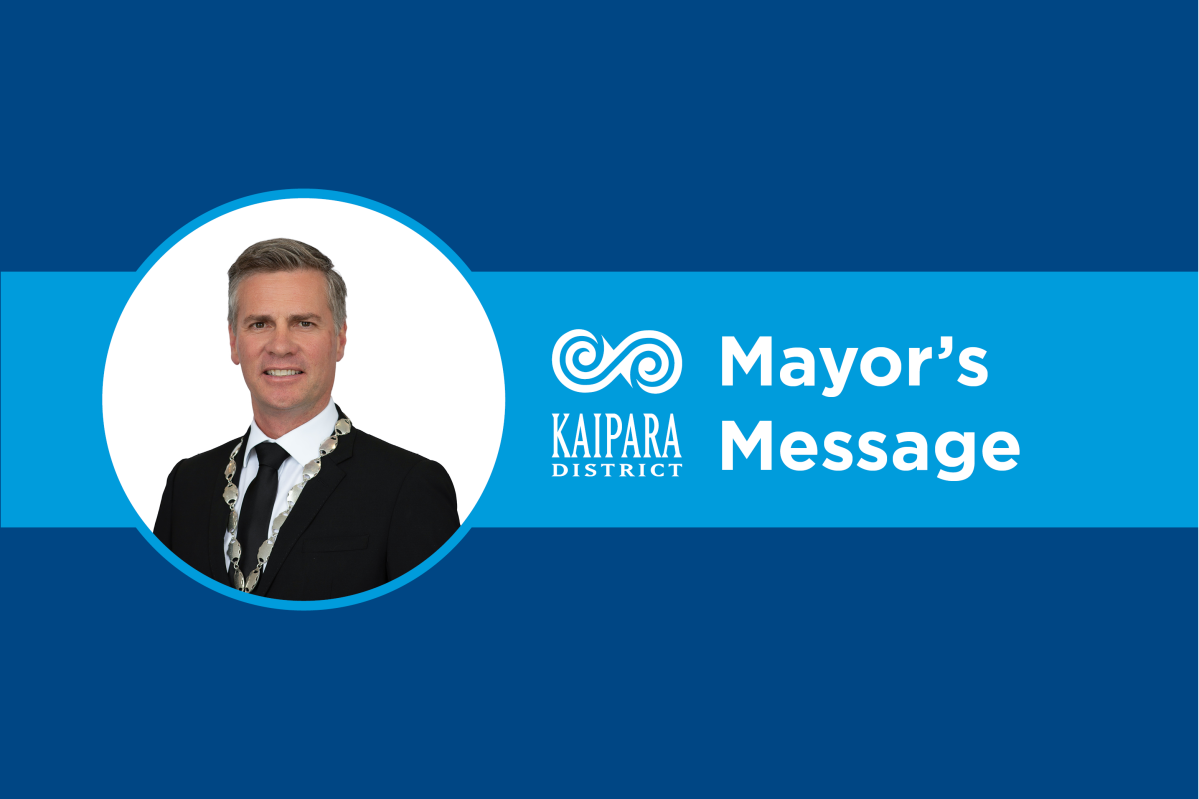 Kia ora,
Roads are the most significant part of the business of Council, and something about which locals are justifiably passionate. At the only visit to Kaipara District by Prime Minister Jacinda Ardern and her Cabinet in February 2019 for the announcement of a $20m grant for Kaipara roads, there was spontaneous joyful dancing in the aisles of Otamatea Marae about grants for the $12m sealing project for Pouto Road, the longest in Northland in years, and $8m for Kaipara's unsealed roads. At the announcement of this Kaipara Kickstart project which also included Kaipara Wharves and Kaipara Kai, a rapt crowd cheered, sang and danced.
Jump forward two years to now, during which the Northland Transportation Alliance combined roading teams of Northland's three district councils has swung into action, and the heavy machinery is rolling on our roads. With April comes the new road maintenance season. Engineering works for Phase One of Pouto Road sealing are underway, and the unsealed network $8m has also started improving targeted roads. Action for these projects will continue on through 2022, at which point there should be something to really sing and dance about. In the meantime, continue to take care on our roads and watch out for the orange road cones.
Also on the subject of roads, the government's roading agency Waka Kotahi is consulting now on a Speed Limit Review for state highways in Northland, including from Brynderwyn to Dargaville and from Dargaville to Whangarei. Some highways may have their speed limits reduced from 100km/h, and your opportunity to have a say to Waka Kotahi is now. For KDC which controls local roads but not the highways, a Speed Limit Review has recently been completed for Kaiwaka and Mangawhai local roads. Thank you to everyone who submitted and added your voice to this. Other Kaipara roads will be considered later.
Local voices have also been added to the Council Long Term Plan consultation, in written submissions and also presentations at hearings. It's great that Kaipara people remain passionate about contributing to this important part of local democracy, and thanks go to the hundreds of submitters for taking time and care in making your points clear. Between now and the end of June Council will be carefully considering and adjusting the Long Term Plan 2021-31, the peak work period for the political term of the Council.
While our focus for several weeks will be on finalising this Long Term Plan or "Budget" for the next decade, other important work continues as well. To pick just one of many key projects underway, a Representation Review survey is open for your feedback until 30 April at www.kaipara.govt.nz/repreview – this is about how Kaipara District people shape local elected representation to represent them best. Local democracy through local government is vital to the success of society because it is the part of government closest to the people. Keep it healthy here, and hopefully there'll be more singing and dancing in the aisles ahead.
Ngā mihi nui
Mayor Jake
Dr Jason Smith, Mayor of Kaipara District
Related stories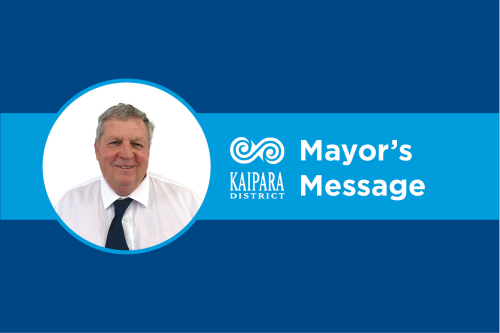 I said in my last message that I would be checking my bike and getting ready for the opening of the Mangawhai boardwalk soon. And true to my word, I did!
Read more