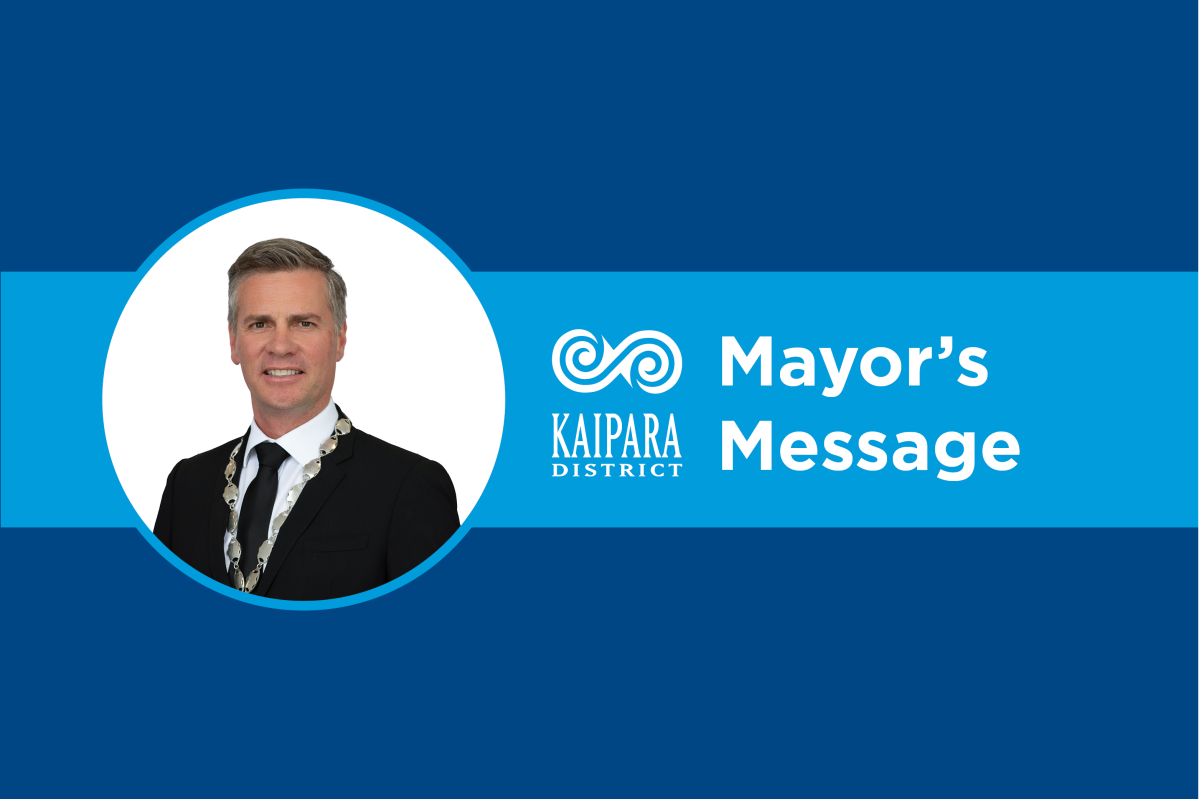 Kia ora
Knocking off the big things as the season turns, daylight savings ends and the autumn equinox has passed, Kaipara District Council has just had confirmation the Mangawhai Central Private Plan Change has been resolved by all the concerned parties without the need for a costly Environment Court hearing. Plan Change 78 and pretty much everything related to Mangawhai Central represent the largest single planning development in Kaipara District Council's history. Everyone who's been involved is to be congratulated for making efficient and effective work of bringing this planning process to its conclusion.
Also concluding in this season are:
Pouto Road Phase One sealing project, at 10km the longest length of new seal in Northland since State Highway 15 through Mangakahia nearly a decade ago;
Northland Regional Council's new building in Dargaville, the new home for our KDC officers, filled with great technology and built with climate-friendliness in mind, which is due to be opened in late April;
Kaipara District Council's Exposure Draft of the new District Plan, the planning rulebook for how regulations work around Kaipara District, based on our Ngā Wāwatā Spatial Plan concluded a year ago, Regional Policy Statements of NRC and updated Government legislation, which is expected to be being made available on-line in June for consultation.
I'm very excited with the prospects of how Kaipara District is going to benefit from these great big projects, as we're growing a better Kaipara. These projects are strategic, long term and transformational for the District. They help move us into a brighter future and our dynamic District is growing really well in this space. Other growth areas include:
Tai Tokerau Water Trust dam near Redhill and Glinks Gully recently granted its resource consent for construction;
Northland Renewable Energy Zone pilot area application to Transpower for wind and solar electricity generation, supported by Kaipara District Council;
Kaipara District's first official traffic lights as part of the road sealing project for Waipoua River Road;
Kaipara's 242m centre pivot water irrigator swinging into action near Te Kopuru and a less-water-use cropping pilot project as part of the Kaipara Kai (Water) projects;
Safe walking route that's opened in Kaiwaka with the two new footbridges connecting between Oneriri Road and McClean Park;
The transformational Mangawhai Shared Path and Village Roundabouts project, and the upcoming new connection to the roundabouts of Mangawhai Central. By mid-May there will be four great new roundabouts working within a 2km stretch of Molesworth Drive in Mangawhai where six months ago there had been none. We're keeping the traffic flowing and helping ensure from now there's better town planning that's pointed towards a great future for popular Mangawhai.
Thanks to everyone for supporting these projects. Together we're growing a better Kaipara.
Ngā mihi
Mayor Jake
Dr Jason Smith, Mayor of Kaipara District
Related stories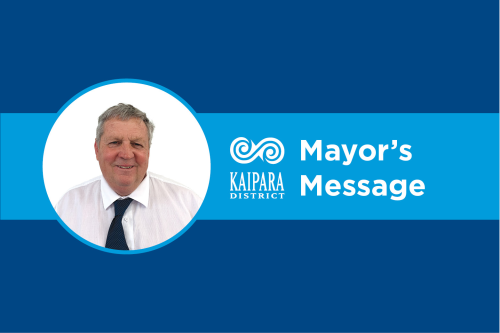 As I write this, bouts of wind and rain are lashing the district. The La Nina weather pattern is certainly delivering a wet summer.
Read more