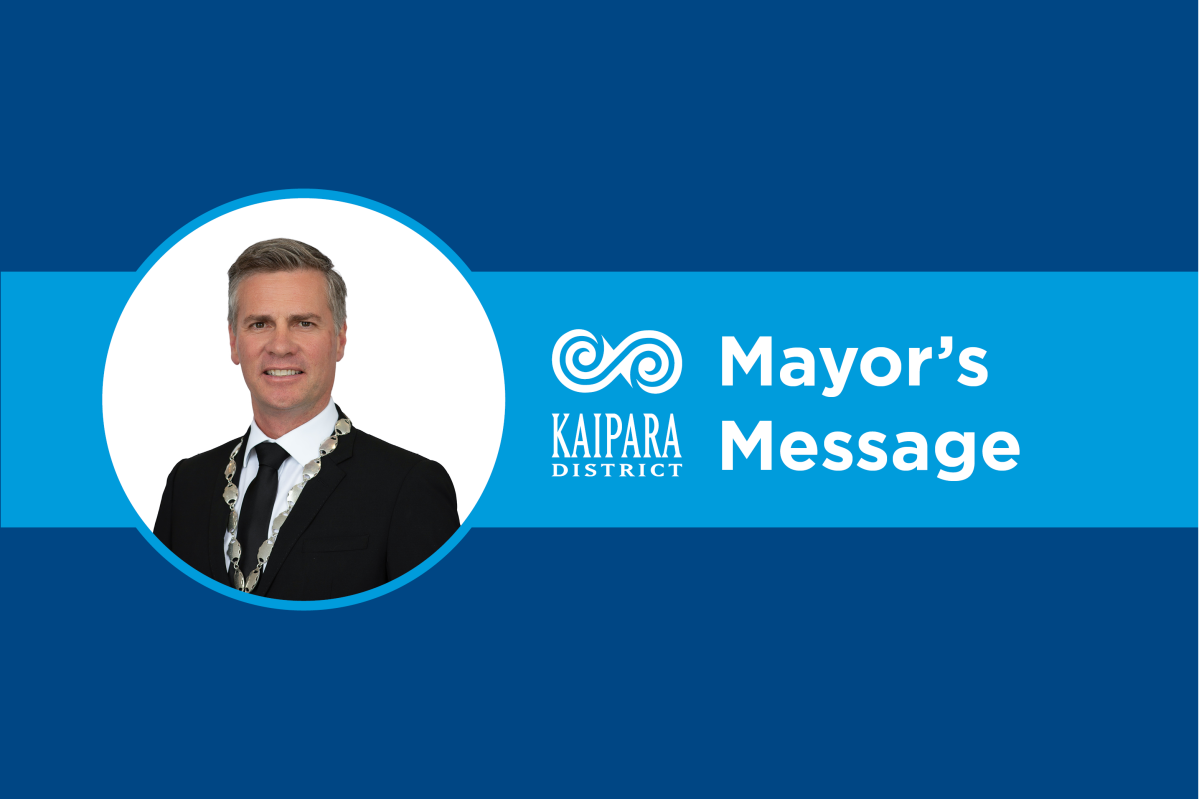 Kia ora,
Fast-paced times for Kaipara District Council will be the flavour of the period ahead. Changes being put on us by Government are rolling and clear to see: the Three Waters Reforms are now a subject of open discussion, there is an exposure draft of the first part of the proposed replacement for the Resource Management Act, there's a new focus on indigenous biodiversity and Significant Natural Areas (SNAs). I'll repeat what I've said before – it'll pay to keep up.
The Government's Three Waters Reforms as proposed for Kaipara District are challenging and we have many questions that haven't yet been answered by Government. We know these things:
There is a proposed combined water entity for Kaipara District's waters assets along with those of Auckland, Far North District and Whangarei District.
Whangarei has provisionally opted-out of the reforms and Auckland Council is critical of the proposed governance arrangements.
The information Government has released so far about Kaipara District is incorrect and calculations are unreliable. They've confirmed they won't be correcting that information.
Kaipara District Council would be voiceless in the proposed entity – the weight of numbers mean that assets of 1.5million Aucklanders swamp those of the 25,000 Kaiparitians. Loss of local voice resulting from these reforms is a big concern for the Kaipara.
We await detailed information from Government about what would happen to waters-related debt of the Council, which may all be transferred with assets to the new entity.
We also look forward to knowing what would happen to Kaipara's 29 Drainage Districts including the Raupo Drainage District of Ruawai, the largest engineered stormwater network in Kaipara.
There's also a big question about whether we will be allowed to opt-out, as there are rumblings these reforms may be forced on us all.
In any case, we are looking forward to receiving better, robust Kaipara-specific information that can be relied upon for evidence-based decision-making.
Meanwhile, at pace we are reviewing our District Plan. We are doing it within an accelerated time frame and will be asking for community support to get it through. We must review our District Plan every 10 years and the current plan is due for review in 2023. At the same time, as mentioned above the Resource Management Act legislation is under review, and its three proposed parts may take some years to finalise. If KDC does not have an up-to-date District Plan when we transition, we may have to retain our out-of-date provisions during these changes, which will not produce good planning outcomes for our District or communities. 
There's no time to be lost here. We're starting with a series of discussion documents asking for high level feedback from our communities about where our focus should be for the District Plan. Please keep an eye out for these and have your say as they'll be important for keeping the local voice loud and clear. Go well as you go.
Ngā mihi
Mayor Jake
Dr Jason Smith, Mayor of Kaipara District
Related stories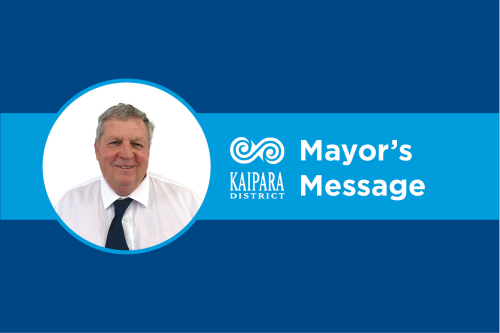 I said in my last message that I would be checking my bike and getting ready for the opening of the Mangawhai boardwalk soon. And true to my word, I did!
Read more