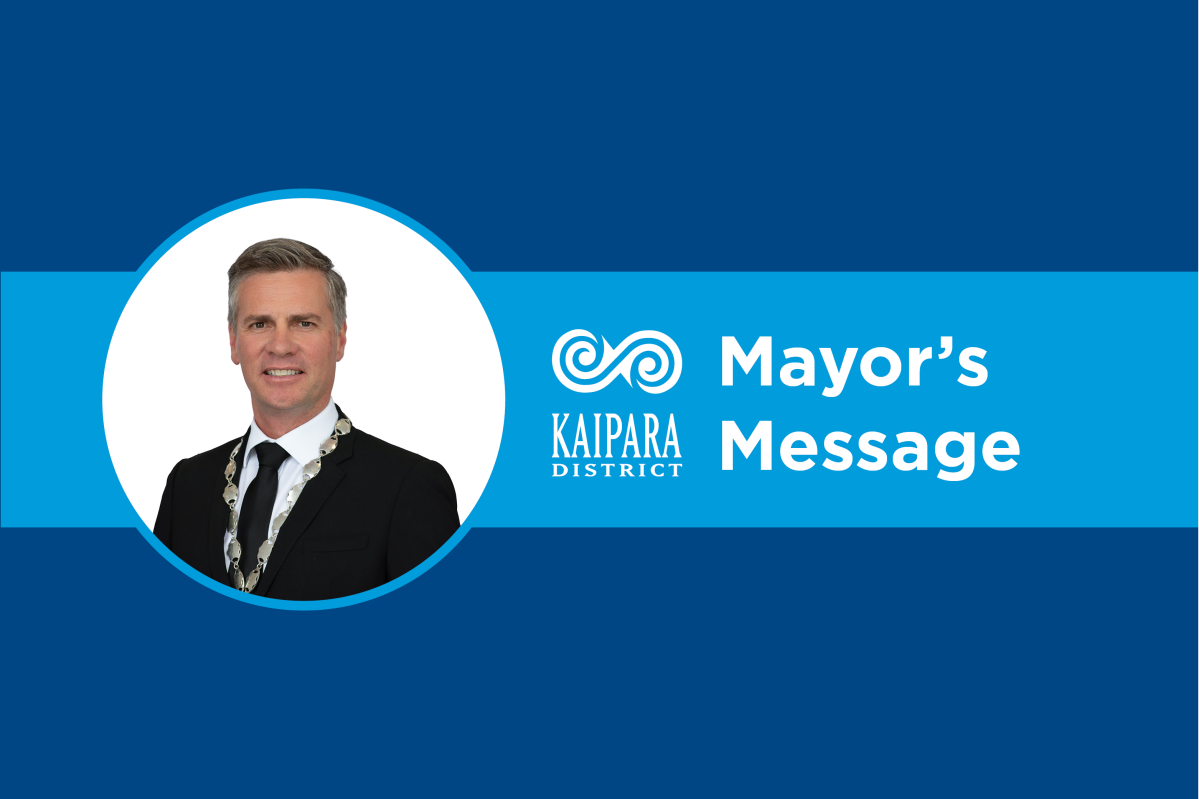 Kia ora
Lockdown #2 is literally at the doorstep of Kaipara District right now. While we have freedom of movement our neighbour Auckland is restricted in Covid Alert Level 3. Reaching across the porous border, we send best wishes for Auckland as the health emergency develops there; we're all closely connected and everyone's sharing in this together.
It's more complicated than the March Lockdown. The border between us is effectively closed to stop community transmission from Auckland to Northland. This is particularly challenging for Kaipara people, many of whom normally cross the regional boundary daily for work or to access services or schooling. It's the same for people who work here but live further south. Good luck with the challenges of the current moment. Freight and essential workers will continue to pass; it's business as usual. Milk tankers are still running milk down to Takanini in Auckland for town milk supplies, stock trucks are rolling, we keep growing the kai in Kaipara.
For the peninsula region of Northland right now the Auckland border closure means we're also isolated from all other parts of New Zealand – an historic first. The old phrase "The Roadless North" takes on a whole new level of meaning. For the present travel between Northland and Auckland is restricted but this situation will change and we should all expect further developments in coming days. By the time this article goes to print it's likely the story will have changed again.
This is a challenging time for us all and I hope everyone is being vigilant with hand-washing, is keeping watchful of announcements from the Government and is prepared for further lockdown announcements ahead.
While there may be some uncertainties ahead, in brighter news also immediately ahead is the construction of the Dargaville wharf pontoon and of the shared path in Mangawhai, both supported by PGF grants. Expect to see rapid progress with these projects as spring comes on.
Springing into the next season, there is much going on. The new update for the Antenno app which sends alerts to your phone from KDC about water, roads or other services (www.kaipara.govt.nz/antenno) is something special; it allows anyone to take a picture of a pothole, a blocked culvert or broken water pipe and then upload it directly to Council for a service request. As a small Council that's light on its feet we're using new technologies and literally putting them in the hands of the people, to grow a better Kaipara. While other changes may be going on around us, we're continuing to lead the way. It will pay to keep up, keep alert, keep safe and keep washing your hands as we go forward!
Kia kaha Kaipara, ngā mihi nui
Mayor Jake
Dr Jason Smith, Mayor of Kaipara District
Related stories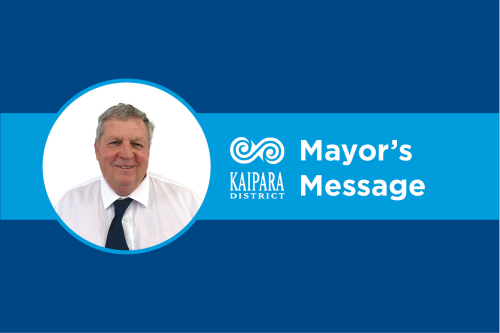 I said in my last message that I would be checking my bike and getting ready for the opening of the Mangawhai boardwalk soon. And true to my word, I did!
Read more