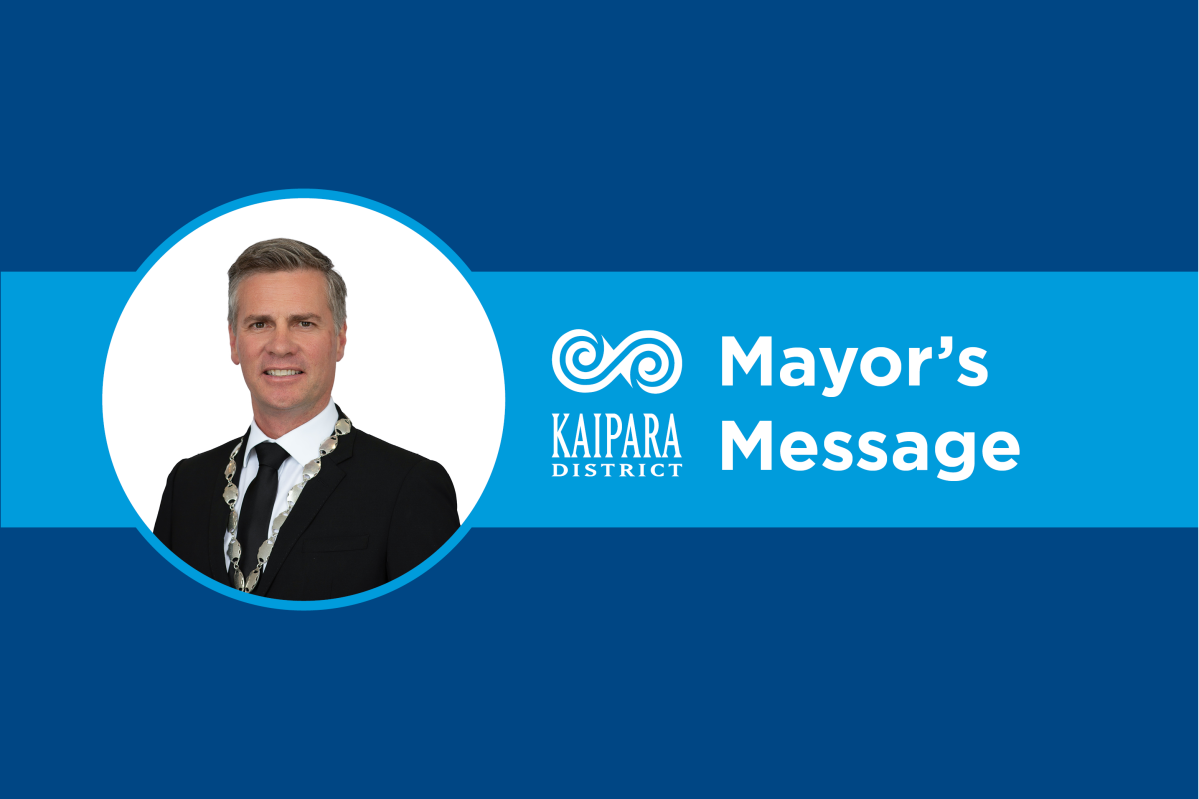 Kia ora
As already reported, Government has mandated the Three Waters Reforms and there's no way to wriggle off the hook. We're disappointed the Government is making the reforms mandatory, and that all Councils will be forced into the reforms. Kaipara District Council has little confidence in the proposals as they stand and still has many unanswered questions and issues with the proposals.
Making the best of the situation we're now in, I'm now actively seeking the best solutions for Kaipara people. As part of this, I have taken up the Minister's invitation for me to be a member of a 20 person Working Group to recommend fixes for the governance, representation and accountability arrangements of the proposals, between now and March. I hope this puts me closer to getting the answers we've been seeking for Kaipara people, as well as to help influence and shape the direction of the reforms. As the only representative of the Councils of the North on this national group, I predict it's going to be a blast getting good outcomes for us up here.
Getting on with delivering key projects around Kaipara District is a key focus for the Council right now. Delivery of the Pahi Wharf upgrade and then the commencement soon of construction for Pouto Wharf are some of the exciting physical projects on the water. On land there's the sealing of Waipoua River Road and the major new shared path and roundabout developments in Mangawhai taking place, as well as the PGF Roading improvements to the gravel road network across Kaipara. There's also the crop water projects looking at water irrigation systems for growing more kai in Kaipara. We're delivering on Growing A Better Kaipara.
Looking more to the future, the District Plan Review is taking shape rapidly now. Having heard loud and clear the calls for more land for housing and industry, Council is preparing the way for more land to be opened up for development in the new Plan. A draft of the District Plan is on track for April 2022 completion, after which Council will be seeking feedback.
On a final note, it's sad to report there are now Covid cases in Kaiwaka and Dargaville, as well as in wastewater systems. Living with the virus among us will become the new normal. I have advocated for improved access to vaccinations for Kaipara people so no-one who wants those protections misses out. We're told the virus is coming and there's no way to avoid that now. It's a complicated time but there's much for which to be hopeful as we look forward to brighter summer days ahead.
Go well, stay safe, noho ora mai,
Mayor Jake
Dr Jason Smith, Mayor of Kaipara District
Related stories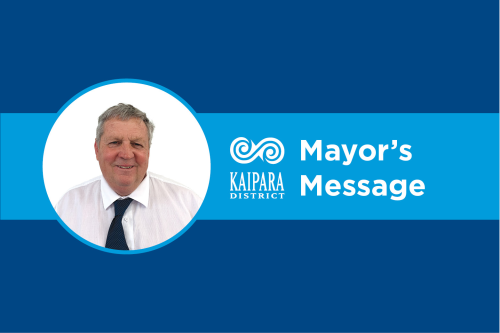 As I write this, bouts of wind and rain are lashing the district. The La Nina weather pattern is certainly delivering a wet summer.
Read more