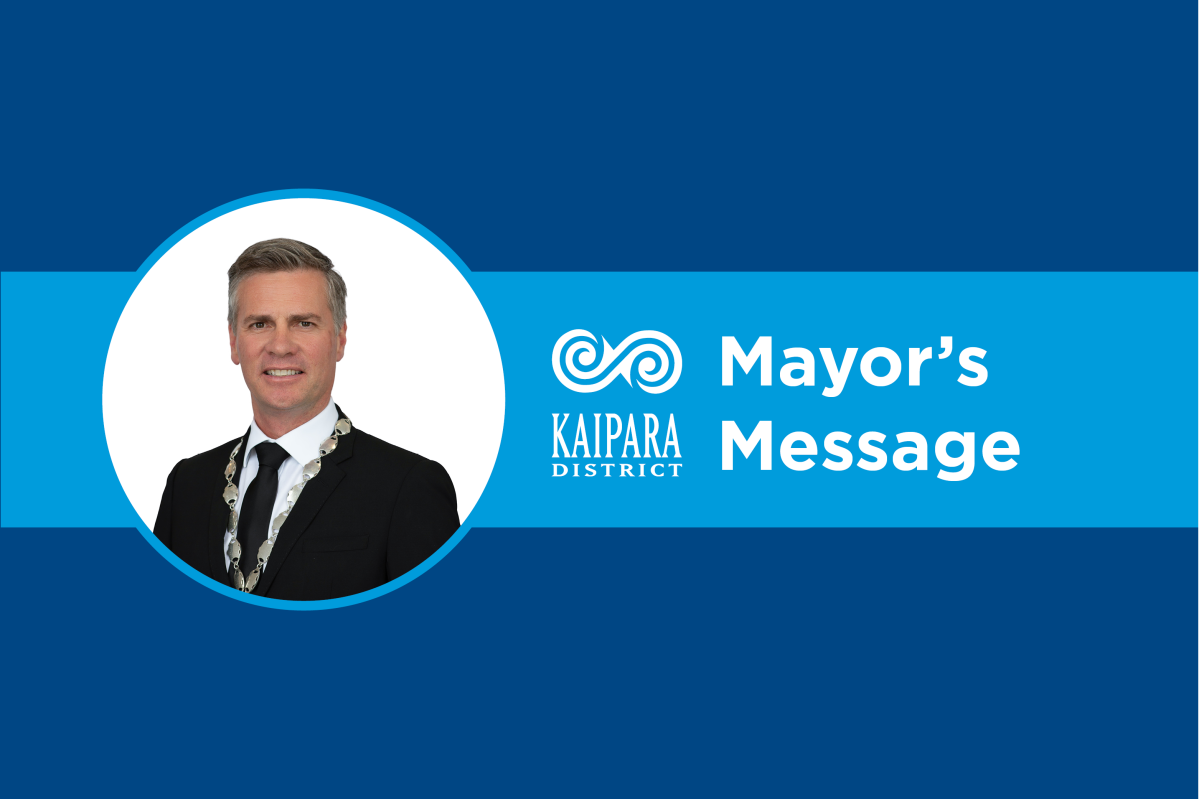 Kia ora
Parched soils, hot temperatures and dry days make it clear summer's here in Kaipara. Happy New Year from a hot place. Great for holidays and camping adventures under azure skies, helping us make the most of the summer school holidays but not so good for water supplies.
Water issues are top of mind for many because it's uncommonly dry for late January and there are still many weeks of summer stretching ahead of us all. That late-February-kind-of-feeling shouldn't be underfoot yet but here it is and here we are with water restrictions already in place for Dargaville and Baylys Beach and, unless things change, steeper restrictions ahead. Water carriers are working all hours delivering tanker loads of water to households across the district from Council's treated supplies. There may be delays in getting water delivered to your place if you're after a tanker load, and it'll pay to keep careful watch on your own storage tanks. The system is definitely working hard right now and again I urge everyone to conserve water because we don't have limitless supplies and every drop's precious. Northland is rapidly headed towards a drought declaration for farmers, so things may become increasingly tricky on the land as the summer rolls on.
The summer months are also a tricky period for road maintenance around the District. It's too dry now to grade the roads or lay heavy metal so all the graders are parked up until the autumn, denying people the things they most want to see happening on our roads. But other key works are progressing rapidly, including bridge and slip repairs, roadside vegetation control and mowing. There's highway resealing at Naumai on the Ruawai Flats and the Tomorata bridge repairs in Mangawhai are in full swing. Continue to go carefully on our Kaipara roads, especially with loose dry gravel that can get like ball-bearings between tyres and hard road surfaces. Too easy to lose control.
With sadness I record here the loss of the Upper Wairoa Centre in Tangiteroria to fire in the middle of January. A great community asset and place in the heart for many has gone, and until a new centre rises on the spot there will be a large space for the proud community between Dargaville and Whangarei. Wishing everyone patience, courage and strength, I look forward to seeing how the resilient and resourceful Tangiteroria community makes its new hall and community centre for the new decade and beyond. Kia kaha koutou.
Getting cracking with the new decade which brings with it new beginnings and new opportunities, I predict a year filled with things drawn in bold primary colours. We're already off to a big start and preparation for the journey ahead is key. Here's an idea for starters – clean out the gutterings now while it's dry because when it does rain again you won't want to waste a precious drop!
Ngā mihi nui
Mayor Jake
Dr Jason Smith, Mayor of Kaipara District
Related stories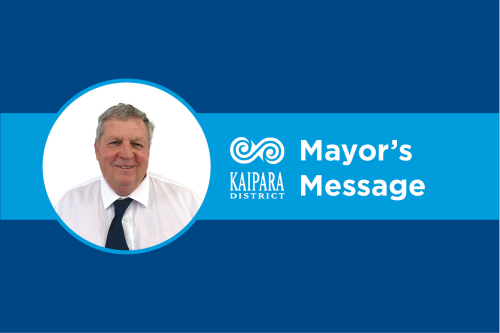 I said in my last message that I would be checking my bike and getting ready for the opening of the Mangawhai boardwalk soon. And true to my word, I did!
Read more