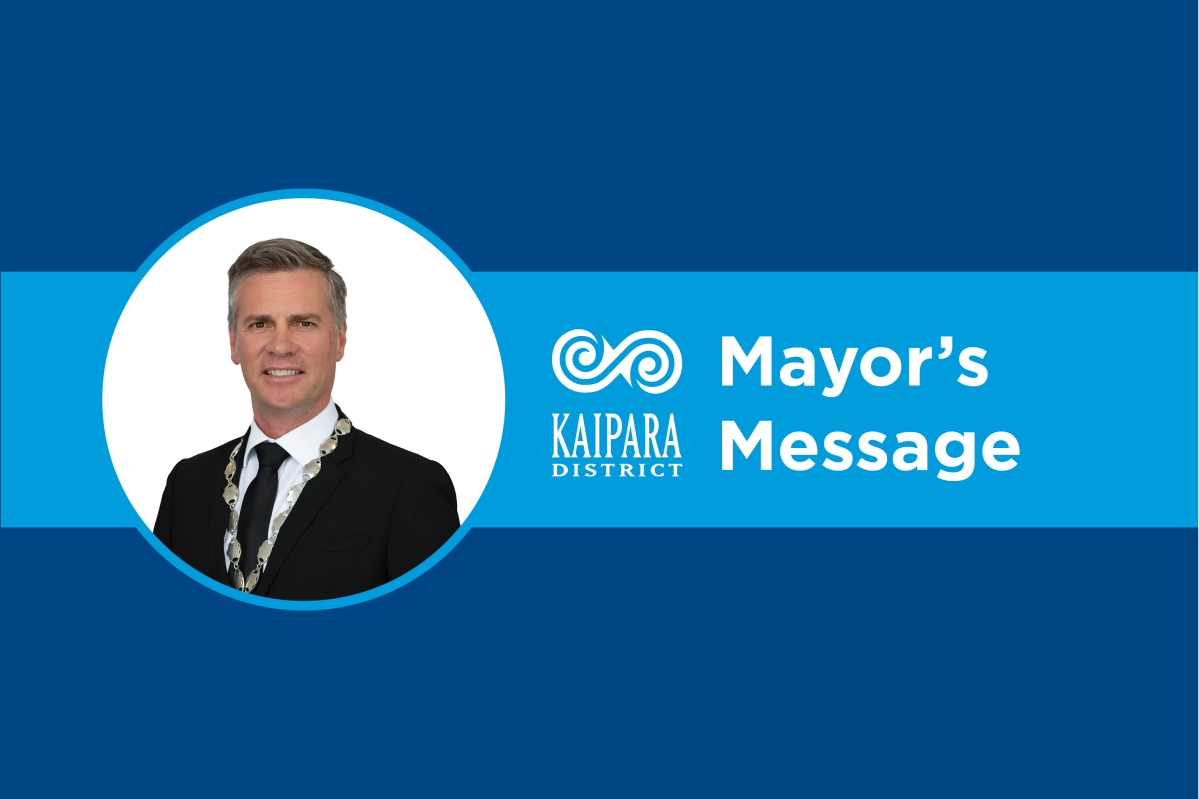 Kia ora
Future-focused energies for the finish of February are helping set up Kaipara District Council for a busy time ahead.
In a long-term water resilience decision for Dargaville and Baylys Beach, beset for years by summer water restrictions, a decision has been made by the Council to prepare a detailed business case for the expansion and redevelopment of the Waiatua Dam on Opunake Road. It is envisaged there could be 337,000m³ water stored, sufficient for 3 months supply of stored water if there's no rain. The business case is expected to be completed towards the end of this year.
Before then, other things to watch for include:
State Highway Speed Review to reduce the state highway speeds between Auckland and Cape Reinga to 80km/h is not yet released for public consultation by Waka Kotahi NZTA.
Three Waters Reforms legislation which was originally due to be introduced in December 2021 is now indicated as coming along the pipes in May 2022. Expect some adjustments ahead to the original proposals.
As part of encouraging Councils to participate with alacrity in the Three Waters Reforms, late last year Government offered to grant Kaipara District Council $16m for capital development projects in Kaipara. We await guidelines around rules for using that grant.
Draft Fees and Charges for Council's next financial year from 1 July 2022 have been agreed and will go out to consultation soon before being finalised. Broadly, KDC's fees and charges have 3.3% inflation added in line with Consumer Price Index.
Council awaits advice and instruction about the Local Government Cost Index (LGCI), the inflation component in calculations of Council rates (not fees and charges). Councils don't use CPI to benchmark cost increases of services and asset maintenance but use LGCI.
Pouto Road Phase One sealing project has now been confirmed for completion with top-up funds of $487,000 coming from retained earnings from last year's financial surplus, rather than taking unsealed road maintenance for 10km worth of other roads or stopping the project now and risking having to pay back some of the $5m grant.
Council has agreed a modernised Waste Minimisation Strategy including a shift away from rubbish bags to wheelie bins. This will ultimately be a two-phase strategy, but for now the first phase will occur between now and 2024. Modernising Council's approach to waste was part of the LTP consultation last year, where people were supportive of this direction.
Immediately on us, and in a final sobering note, Kaipara's positive Covid cases in Dargaville at present are nearly half of all cases in Northland. This is a worry especially when Kaipara vaccination rates would indicate people here are more vulnerable to serious illness and hospitalisation than in other districts. I wish everyone well for the weeks ahead.
Ngā mihi
Mayor Jake
Dr Jason Smith, Mayor of Kaipara District
Related stories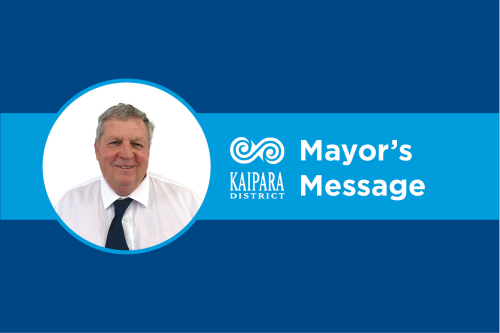 I said in my last message that I would be checking my bike and getting ready for the opening of the Mangawhai boardwalk soon. And true to my word, I did!
Read more