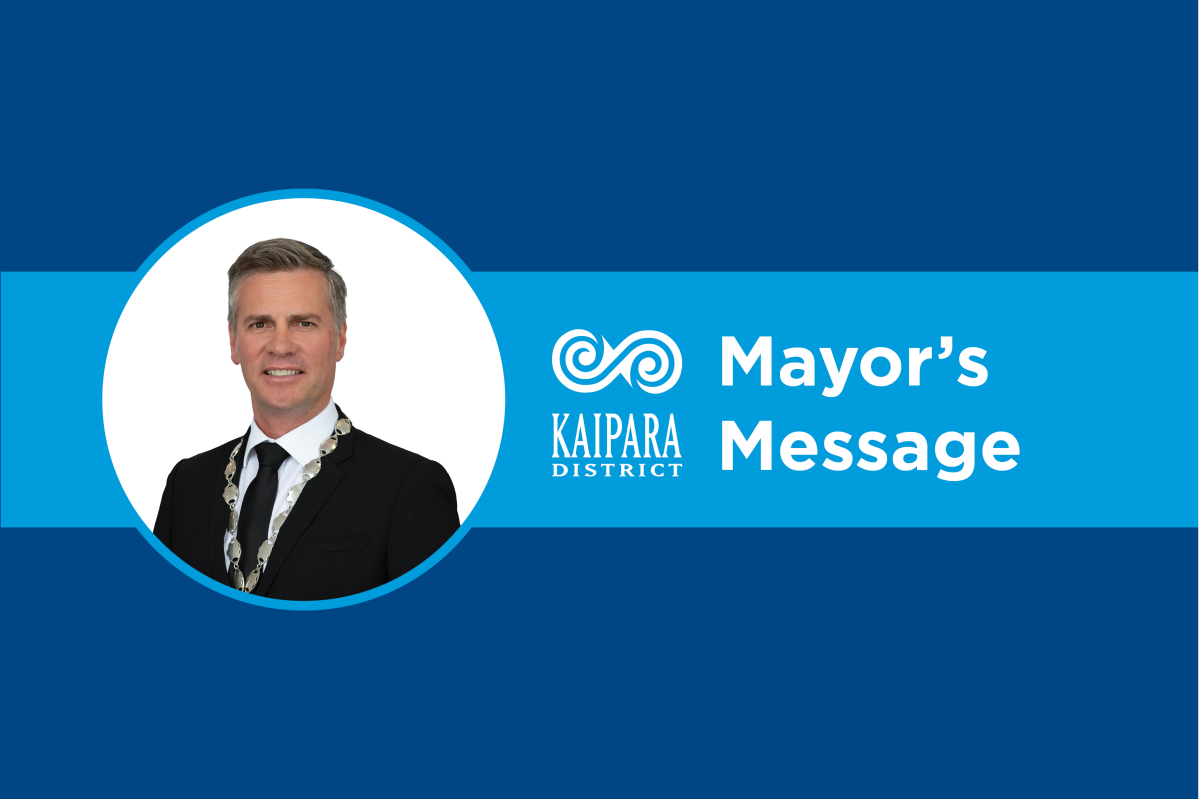 Kia ora
Summer is now upon us, and the days are warmer and longer. Three weeks ago people across Kaipara were increasingly anxious about a looming drought and water storage issues, with concerns about tank water levels, depleted ground water or unseasonably-dry pastures. Following rain, for some people there's been a short-term easing of those concerns. But the risk of drought and water shortages in the summer ahead should remain on the watchlist of everyone. Please continue to conserve water wherever possible, keep your gutterings clean and be water wise early.
It's been a kind spring after the dryer-than-normal winter. Across the Kaipara right now the final summer crops are being planted, including leafy salad crops for farmers markets, forage crops for grazing animals and the sweetest of humble local food heroes, the kumara which is all grown in the North Kaipara Agricultural Delta. The team from the Kaipara Kai Hub have been busy setting up trials of new future-focused crops including peanuts, onions and garlic, now in the ground. There are also two irrigation trials which are commencing, one for large water volume irrigation and one for small water supplies. Additional to this, the Te Tai Tokerau Water Trust is moving fast with its large water storage project planning on Pouto Peninsula. There's an Expo Day for the Trust's proposals scheduled for Thursday 26 November (this week) at Southern Rugby Club in Te Kopuru, 11am-2pm. All of this adds up to an extraordinary time for growing the kai in Kaipara, setting this place up for decades ahead of productivity and doing better what's already done well, which is grow great food.
Also growing rapidly is domestic tourism into Kaipara. For the holiday period ahead we should expect larger numbers of kiwis than ever before will be travelling to our beautiful part of New Zealand for the warmth and the warm hospitality we offer. Mangawhai will soon be bursting at the seams for another hot summer, including Northern Bass, the biggest music festival north of Auckland. With its own appealing low-key character and proximity to Auckland, Kaipara this summer may prove to be very much more popular than we've seen before. Get ready!
There is so much to be done at this time of year. My great-grandfather, who lived for more than 80 years in Matakohe and died in the 1940s, used to say that there should be an extra month added into the calendar between November and December to get everything done. We're right at that moment now! For many this can be a breathless few weeks. Keep breathing, stay patient, calm and cool as things heat up towards December. Christmas is coming, one certainty in a year of many changes.
Ngā mihi nui
Mayor Jake
Dr Jason Smith, Mayor of Kaipara District
Related stories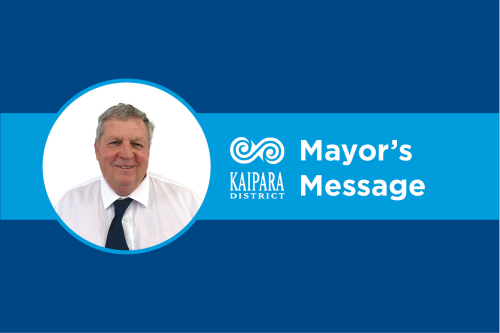 I said in my last message that I would be checking my bike and getting ready for the opening of the Mangawhai boardwalk soon. And true to my word, I did!
Read more