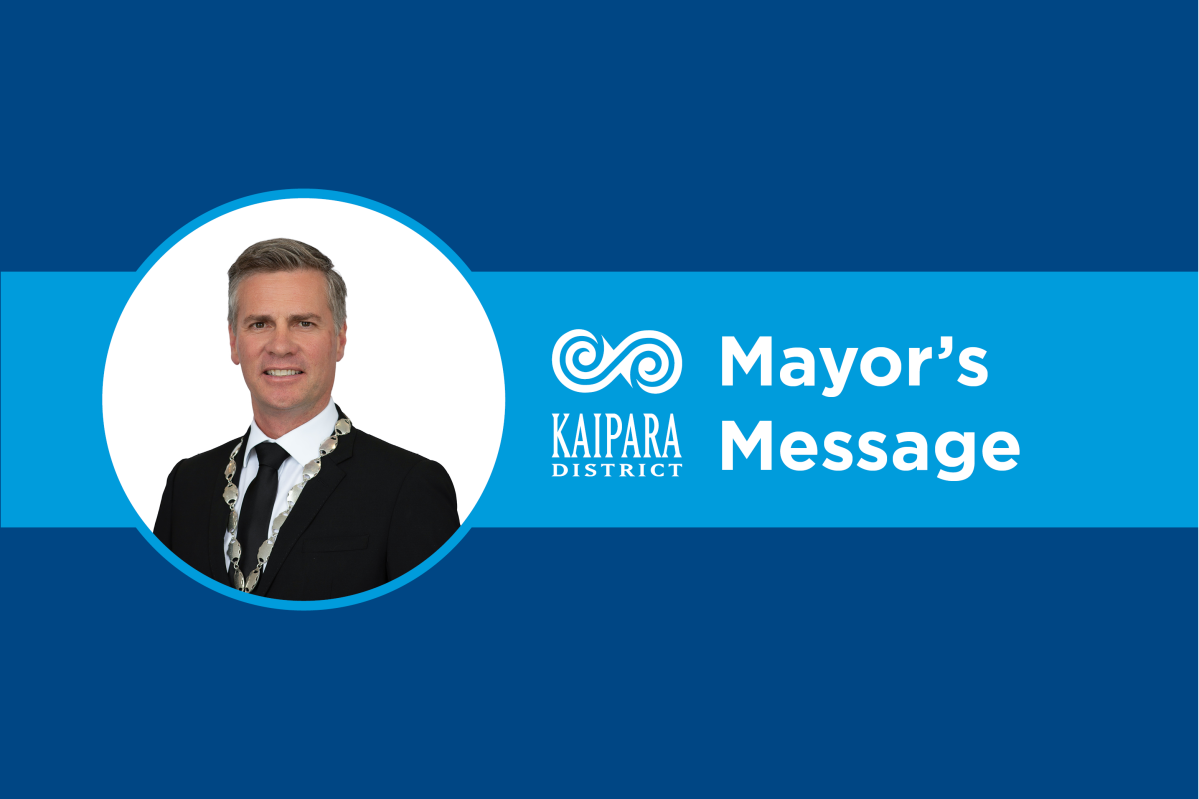 Kia ora,
Standing at the gate of the year, as I look ahead I see a colourful year for Kaipara District Council. With plenty of new initiatives and directions being announced by Government in the coming weeks, there will be changes for Kaipara people and our Council. Between now and Easter some of the things to watch for include:
a Speed Limit Review of the Northland State Highway Network, not the local Council-owned local roads but the main arterial highways managed by Waka Kotahi/NZTA. Early indications are that Waka Kotahi proposes all 880km of highways in Northland will be reduced to 80km/h from 100km/h. Have your say in their consultation on this.
Government's upcoming Indigenous Biodiversity Strategy national policy statement should make clear the Government's position on their ideas about SNAs or Significant Natural Areas. This follows public concerns last year. For KDC we're anticipating this completed policy will be able to be referenced in our Draft District Plan which will be out for preliminary consultation in April/May.
Three Waters Reform is expected to quicken its pace from March based on the recommendations of the various Working Groups set up to help shape this. For the latest from the Government, including proposed legislation for the Waters Entities, check dia.govt.nz/Three-Waters-Reform-Programme
At its December Meeting Council made decisions for the Annual Plan 2022/2023. Everyone knows the costs of things are rapidly increasing and Council is not immune to this. Seeking a balance between providing services and keeping rates down is always hard and no-one wants to see rates rise unnecessarily. Council decided to cut some projects such as the development of the Kaipara Destination Management Plan, while other projects from the Long Term Plan (LTP) were reprioritised and some pushed out to future years. In this reshuffle we landed on a 0.44% rates increase above what was in the LTP, which means a 7.57% increase to the overall rates requirement is forecast. Council will not be consulting formally on the Annual Plan as there are no options to consider and rates changes for 2022/2023 are similar to what was proposed in the LTP. Council will be engaging with and informing the community clearly about the Annual Plan 2022/2023 and what actions and services to expect. A reminder that Council uses the words "consultation" and "engagement" very specifically, not with the same meaning.
One rate everyone should be happy to see increase is still on the rise. Increasing rates of Covid vaccination in Kaipara and Northland have been steady. At time of writing we're at 85% double-vaxxed but that's not enough to shift our 'traffic light' to orange. Large events are still forbidden. There are many things in the year ahead, but I don't see the end of the Covid pandemic just yet. Buckle up.
Ngā mihi
Mayor Jake
Dr Jason Smith, Mayor of Kaipara District
Related stories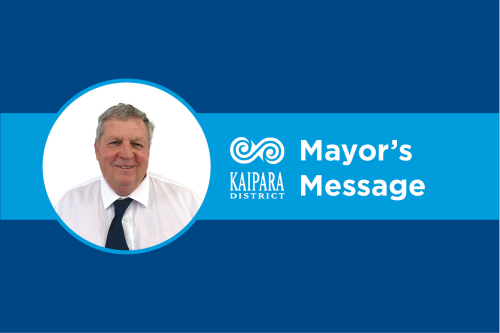 I said in my last message that I would be checking my bike and getting ready for the opening of the Mangawhai boardwalk soon. And true to my word, I did!
Read more