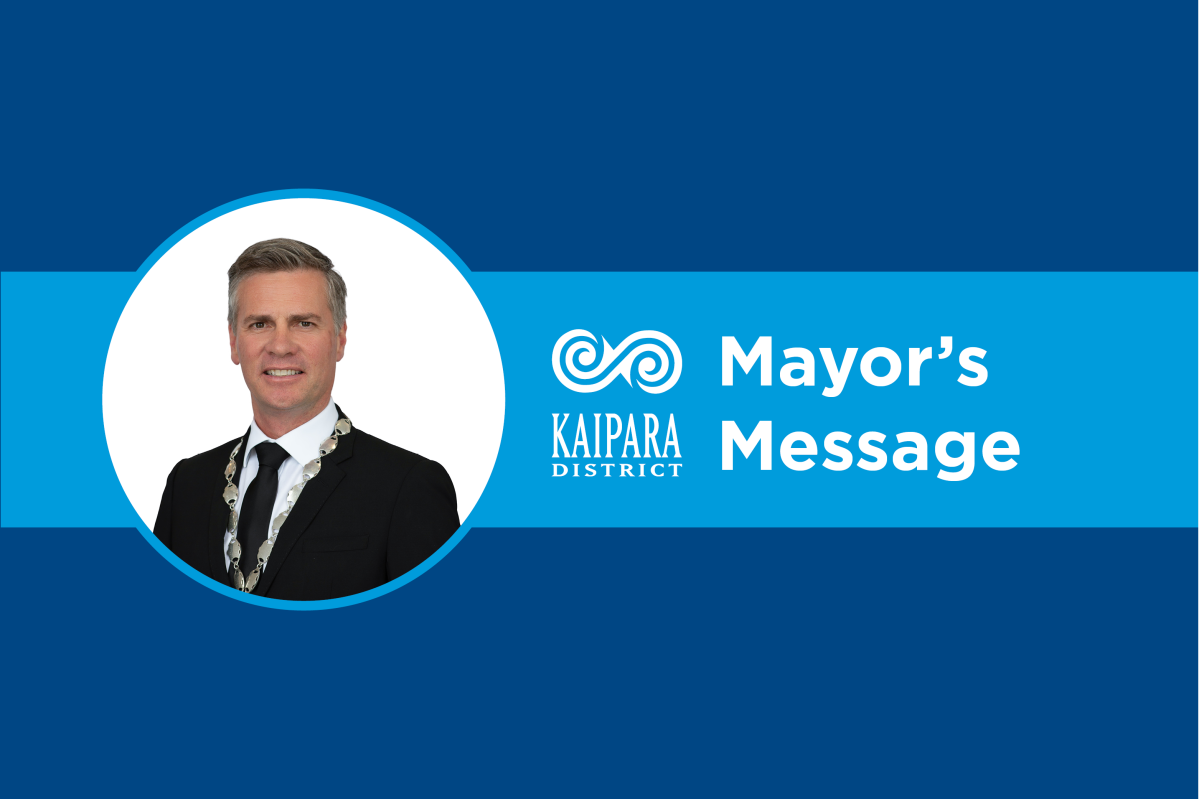 Kia ora
Three Waters
Local Councils across New Zealand have been heavily focused in recent weeks on the Government's Three Waters Reform program and what it may mean for us all.
Thank you to the many people who have taken the time to send emails and your thoughts to me and our Kaipara Councillors about the Government's Three Waters proposals. It's good to know Kaipara people are taking note of the change that's being proposed and want their voices to be heard.
From Kaipara, we have sent a clear letter to Minister Mahuta about the position of Kaipara District in the proposals and also the many questions we have which remain unanswered still. When we hear back we'll make that Kaipara-specific information available. At this point I want to make it clear that Kaipara District Council has reminded the Minister the Three Waters Reforms are a Government proposal, not a Council one, and consequently Government will need to consult with our Kaipara community on what they propose to do here. We don't have sufficient information to consult with integrity and authenticity on their proposal, in the way we do with proposals we have generated ourselves. More water to flow under the bridge on all this yet.
Annual Report
The Annual Report 2020/21 of Kaipara District Council has been adopted and our auditor's report is unqualified – which means no 'black marks' against the Council. Our teams worked with speed, efficiency and accuracy to get complete data together for the Annual Report. KDC didn't need the extra three months Government has allocated for completing this work, either. In the books Council made a greater financial surplus than expected, too. The document is a great read and is available on the KDC website now.
Animal Management
In 2019 the service of Animal Management, for Dog Control and Wandering Stock, was brought back in-house after years with external contractors. For the year to 30 June just ended there was a 250% increase in public park, beach and reserve visits by our own Animal Management Officers above the year before. Increased visibility, customer service and efficiency is working – there were 12% more dogs impounded and also 7% fewer service requests. Hard to say we've gone to the dogs on this one any more.
Keeping up with what's on in Kaipara as we start October and spring is really starting to roar is the key for the season. Enjoy the brighter days ahead, and keep up with those Covid jabs. My second one will be in a few weeks, just in time for the warmer weather and more chances to get out and about in our wonderful Kaipara open spaces and places. Go well, stay safe.
Ngā mihi,
Mayor Jake
Dr Jason Smith, Mayor of Kaipara District
Related stories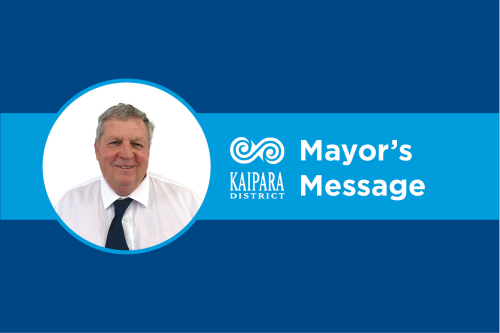 I said in my last message that I would be checking my bike and getting ready for the opening of the Mangawhai boardwalk soon. And true to my word, I did!
Read more