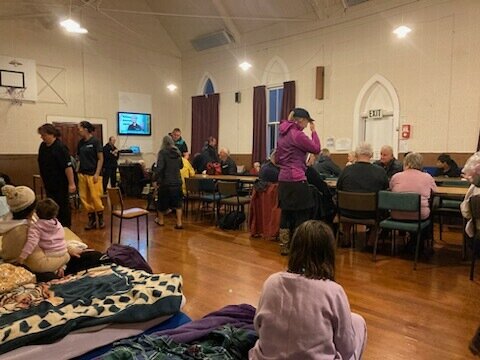 In the early hours of this morning Awakino River on the northern outskirts of Dargaville breached its banks. Fire and Emergency New Zealand (FENZ) and Police immediately evacuated approximately a dozen or so households in that area.
As a precautionary measure we asked River Road residents and side streets in the Mangawhare area of Dargaville to start self-evacuation. This was in anticipation of potential flooding due to the high tide potentially affecting up to 400 households in the area. Police and FENZ door-knocked and assisted with the evacuation.
An official Civil Defence Evacuation Centre in Dargaville was activated at Holy Trinity Anglican Church 58 Hokianga Road, with Council staff operating the centre. A community-led evacuation centre (CLC) at 43 Tirarau Street (old Greenways Trust Building) was also activated, managed by Ngati Whatua Runanga. Dargaville High School was asked by emergency services to open its gymnasium as an additional centre if required. As of this morning there were around 40 people across the three centres.
With another high tide later today around 7.00pm, we are considering the potential future impacts and will provide advice for the community later this morning. In the meantime, we are asking anyone who has been evacuated to stay where they are and not to return home yet.
There are multiple reports of roads flooded in low-lying areas in Dargaville and across the wider district.
A reminder for other Dargaville residents in low-lying areas that haven't already been evacuated, if you are concerned about the water levels around your home you may want to consider evacuating. Head up to the evacuation centre at the Holy Trinity Anglican Church 58 Hokianga Road. If you can we encourage you to stay with friends and family.
For everyone else across Kaipara District, please stay home. Continue to avoid all non-essential travel while the wild weather continues.
If you are in immediate danger, call 111. If you require welfare assistance due to Cyclone Gabrielle please contact 09 439 1111. To report damage to roads or log other service requests please call 0800 727 059.
Everyone is working hard to keep you safe. Please stay informed about what is happening in your area.
Related stories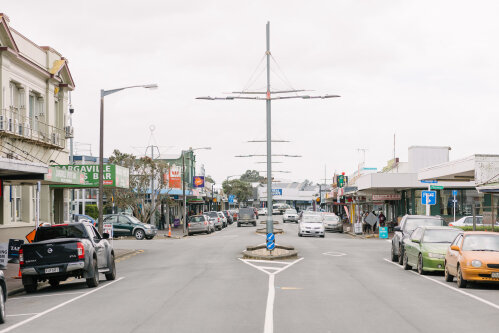 Dargaville residents and visitors are one step closer to easier and safer active transport options after Kaipara District Council's decision to progress the Kaipara Cycle Network Connections project.
Read more