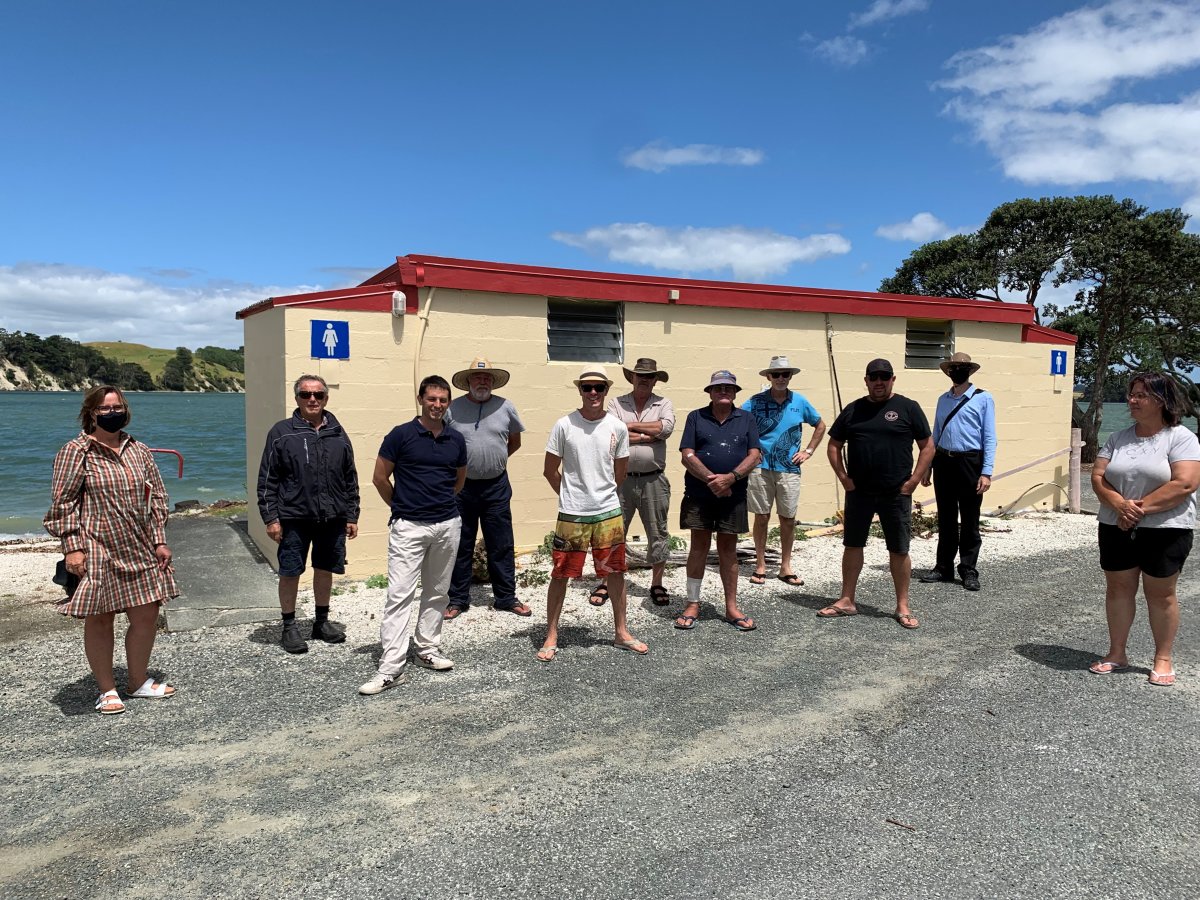 Representatives of the Pahi community met with Council at the wharf last week to work out where a new toilet block could go. The toilet block will replace the current old ones using funding allocated in the Council's Long-Term Plan.
Top of the list was for the toilets to be close to the buildings and beach, have good visibility and lighting for safety and be accessible. It also needs a clean water supply. The area will retain the caravan dump station.
The site preferred for the toilet block is at the end of the hall, near to the current block, and in a style that blends in with the hall.
It will be some months before work can start. The Council is now investigating engineering options before the proposed site and concept plans can be confirmed. If you have further thoughts you think we should consider, you can contact the Project Manager, Mark Schreurs, mschreurs@kaipara.govt.nz or phone 027 737 2953.
Related stories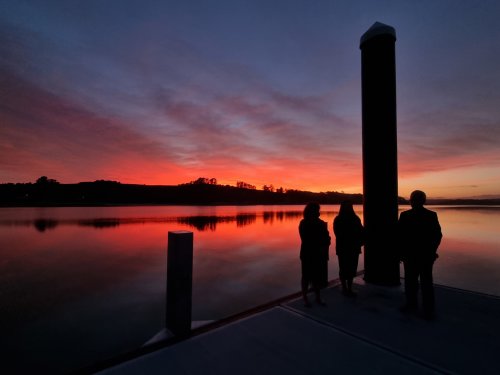 Construction for the Pahi wharf upgrade ended as it began months ago, with the sky lighting up slowly on the people gathered together. Voices joined in karakia and waiata, led by kaumatua Hone Martin and representatives of Te Uri o Hau swirled around the Kaipara harbour as a dawn blessing was performed to open the wharf's gangway and pontoon.
Read more