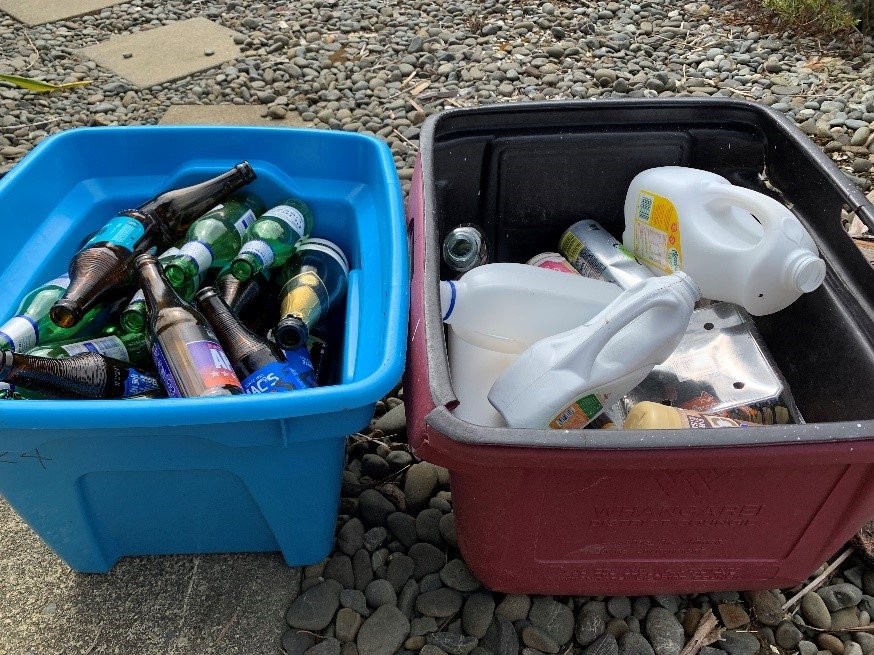 Kaipara has a poor track record for recycling. In summer 2020, a snapshot audit of rubbish bags found 860kgs of 3196kg could have been recycled. That's 27% of the rubbish we send to landfill.
Two years ago, Council asked the community about the way rubbish and recycling were collected and found there is appetite for change.
Donna Powell, the Waste Minimisation Lead for Kaipara District Council, says the survey drew a strong response.
"People are really passionate about rubbish and how we treat our environment," says Ms Powell.
Of 513 respondents, 73% said recycling was very important to them, with 100% indicating some level of importance.
People asked for easier systems such as bins instead of using bags. One said recycling bags were a hassle as they forgot to buy them and ended up putting recycling in their rubbish. The statistics above show they are not alone.
Of those surveyed, 43% said they spent $3-5 per week on rubbish and recycling, 34% spent $5-10 per week and 12% of respondents spent more than $10 each week. Only 2.7% spent less than $2 per week.
The team considered options to reduce household waste by making recycling easier across the District. They found other Councils provide recycling crates, which has reduced the amount of household waste that goes to landfill.
"Crates make it easier for people so they're more likely to recycle. And they don't have to go out and buy them. They're on hand whenever they need them."
Whangarei District Council found it most effective to provide two crates, with paper bundled separately at the side. Collecting glass separately to other recyclables increased glass recycling by 20 per cent.
The KDC survey also received requests for wheelie bins to replace the blue bags currently used for waste. That option was considered.
"Other councils found that wheelie bins actually increased the amount of rubbish that goes to landfill. They're an expensive option too for people who don't produce much waste."
In March, Kaipara District Council will be consulting on a proposal to provide recycling crates as part of their Long Term Plan 2021-2031. The Long Term Plan will guide the direction of the Council for the next ten years.
Their proposal is to provide two crates, one for glass and one for plastic and cans. Paper would be bundled separately. They would be collected kerbside, or from dedicated collection points if for those in rural areas. The benefits and cost of the increased service is outlined in the consultation document.
Consultation will be open from 1 March to 1 April and accompanied by 'drop-ins' in your local community where you can ask questions. You'll be able to meet with Elected Members and Council Officials at Mangawhai Tavern Market, Te Kopuru, Paparoa Market or the Dargaville Twilight market. You'll also be able to talk with us online in two virtual meetings we're holding. Dates and times will be published soon.
If you care about your environment and how your rates are spent, please get involved and give us your feedback.
Reducing landfill
Those who don't recycle may find the cost of their weekly rubbish collection becomes more expensive. In response to the wider global issue around recycling and how we deal with our waste, Central Government is proposing to increase the cost to landfill operators. The Government decides how much a company must pay to dump a tonne of rubbish to landfill, or what is spent to close and manage the environmental impacts of a rubbish dump in the future. If these costs increase and the cost would be passed on to users to incentivise them to reduce the amount of waste they produce.
Central government is also looking at creating a set of standards for every Council to follow around what materials must be collected for recycling.
Related stories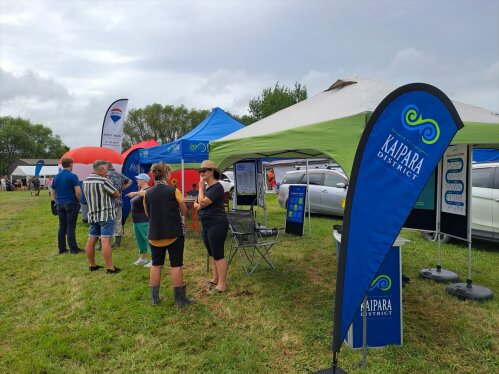 Over the next month, Elected Members and Council staff are attending community markets around Kaipara District.
Read more